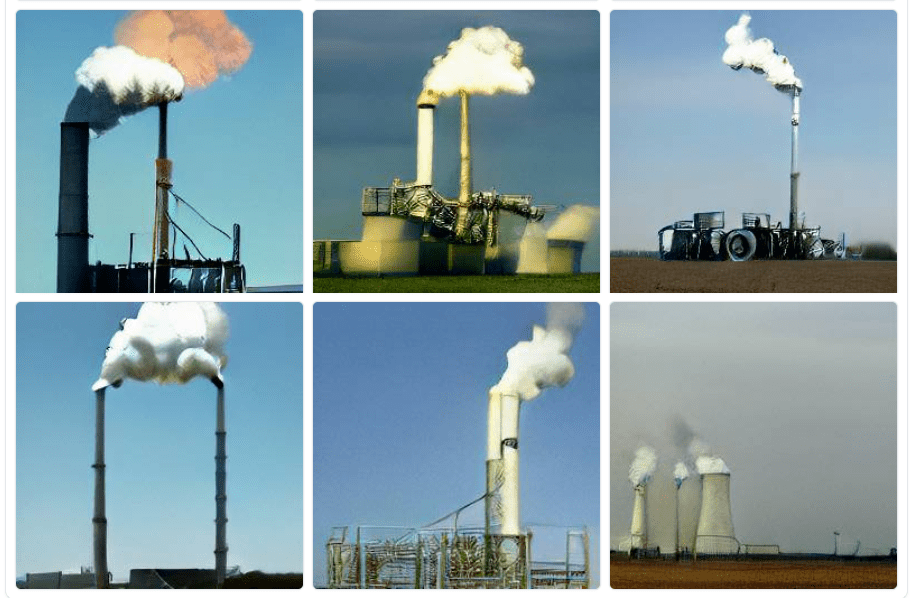 THE Federal Government has landed a deal to pass changes to the country's primary driver of carbon trading, with the Greens agreeing to a series of changes to Labor's 'safeguard mechanism' amendments.
Labor has needed the support of The Greens and some members of the crossbench to pass the legislation through the senate. Today, The Greens said it has come to a deal with the government to vote for the amendments with some changes.
Originally created by the Tony Abbott-led Liberal Government, the safeguard mechanism sets a baseline target for the country's emitters and requires them to purchase offsets if the exceed it.
Labor has been proposing to make those baselines decline each year in line with its target to have a 43 percent reduction in emissions by 2030.
The Greens and senator David Pocock have been calling for a series of changes, including a limit on the amount of Australian Carbon Credit Units (ACCUs) companies can purchase to reach their baselines.
Greens leader Adam Bandt said the changes were mainly aimed fossil fuel companies, including projects in the Northern Territory's Betaloo Basin and in Northern New South Wales.
"Coal and gas have taken a huge hit. The Greens have stopped many of the 116 new coal and gas projects in the pipeline from going ahead, pollution will actually go down, and we've derailed the Beetaloo and Barossa gas fields," Mr Bandt said in a statement.
"We will continue to push to strengthen the environment laws that will come before the Parliament next year and to fight fossil fuel subsidies in the budget. We will back the fights of communities right around the country who are fighting these coal and gas projects in the pipeline, including Scarborough and Narrabri. We will build a movement like this country has never seen to stop Labor opening the rest of the 116 coal and gas mines."
Carbon Market Institute welcomes agreement
CMI CEO John Connor said carbon industry's peak representative body welcomed the certainty.
"Today's agreement is a positive development, and a real sign of climate progress after 10 years of political division and delay," Mr Connor said.
"Ultimately, we needed a policy platform that urgently addresses industrial sector decarbonisation, and this agreement provides a steppingstone for progress. But it must scale over time to ensure it continues to drive the transition of Australia's industrial sector and broader economy.
"There appears to be a reasonable balance struck regarding transparency in the use and issuance of ACCUs, however we look forward to further detail on the implementation details for this.
"As CMI Chair Kerry Schott AO said at the National Press Club last week, supply of Australian carbon credit units is not a magic pudding. This agreement will assist in creating extra demand drivers, however it will require ongoing diligence in order to build integrity as well as scale of ACCU supply.
"The agreed amendments will provide much-needed enhancements to the current Bill, strengthening its integrity and ability to drive industrial decarbonisation. This must be viewed as a starting point for a scheme that must be regularly reviewed to meet the significant challenges of achieving net zero then negative emissions."
Cap on ACCUs welcomed
Environmental farming group Farmers for Climate Action have been campaigning to have the supply of ACCUs capped. CEO Fiona Davis said the agreement was a good start for climate change policy.
"This agreement contains sensible measures and is a good start. The substance is in the execution and we'll be watching closely as this unfolds," Dr Davis said.
"The idea of having corporations justify their use of offsets for more than 30pc of their baseline is a good one. A review of offsets in 2026-27 by the Climate Change Authority is also welcome, and the key to both is in the implementation.
"Giving incentives to businesses who are willing to reduce their actual emissions is a logical step, especially as it reduces reliance on offsets.
"It's vital that all Chubb Review recommendations are implemented by the first of July to ensure the integrity of offsets.
"Minister Bowen has previously said that a 43pc emissions reduction is a floor, not a ceiling, and we hope to substantially exceed 43pc."