MIXED reactions have followed the conclusion of the conference of parties in Egypt last week as a landmark announcement was made to help fund poorer countries battling the impacts of climate change.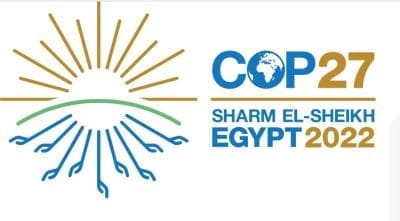 While the "loss and damage fund" has dominated headlines, the COP27 concluded with an extensive document recognising the importance of agriculture and food security.
Several beef industry stakeholders made the trip to Egypt including National Farmers' Federation president Fiona Simson, Global Roundtable for Sustainable Beef president Ian McConnel, Jigsaw Farms co-owner Mark Wooten, Asparagopsis manufacturer Seaforest CEO Sam Elsom, Macdoch foundation CEO Michelle Gortan and Australian Forest Products Association chair Dianna Gibbs.
With a focus on the livestock industry's ability to sequester carbon in soils and reduce emissions with feed additives, a document was prepared with the aim of recognising the complexity of agriculture in managing climate change.
"Highlighting that farmers, including smallholders and pastoralists, are stewards of the land and are inclined to apply sustainable land management approaches, and acknowledging that their vulnerability to climate change presents a challenge in fulfilling this important role and that policy responses in agriculture are more likely to succeed if they consider the role of farmers as key agents of change," the document said.
"Issues relating to soil carbon, soil health and soil fertility, as well as sustainable soil and integrated water management, are context-specific and, taking into account countries' circumstances, should be dealt with in a holistic and inclusive manner to realize the full potential of increased productivity in contributing to food security, adaptation and adaptation co-benefits as well as enhancing carbon sinks."
Animal activists present at COP27
While the case of using livestock as a solution to climate change was put forward by many, animal activists and proponents of plant-based meat were a loud presence.
An article in Reuters said activists were out the front of the conference most mornings – protesting the use of meat on the menu.
"On any morning at the COP27 climate conference, you can expect a gauntlet of anti-meat protesters wearing pig and cow costumes, holding banners decrying the carbon footprint of livestock, and chanting slogans like 'Let's be vegan, let's be free'," the article said.
"Activist groups and corporate startups have descended on the two-week climate summit in Egypt to heap pressure on the hundreds of global policy makers there over the world's love affair with meat and its role in warming."
Carbon markets on the agenda
Carbon markets were also on the agenda, with many involved in the industry hoping to hear more about international rules for trading – an item developed last year's COP26 in Glasgow.
Carbon Market Institute CEO John Connor said there was some progress on carbon markets – which fall under article six of the Paris agreement. But he said there was still some obvious issues coming out of the conference.
"This has been a disappointingly divided and disorganised COP but ended with rough progress in the formal talks which has kept the goal of limiting average global warming to 1.5 degrees celsius alive alongside important developments in events, reports and commitments in the parallel pavilions," Mr Connor said.
"The question of support for at least some developing countries in dealing with unmanageable climate impacts, or "Loss and Damage," has dominated here and was seen as a third and final test of trust for developed nations as only a few, including Australia, strengthened emission reduction pledges from COP26 and financing still falling short of previous pledges."
"The final Loss and Damage decision is incomplete and as yet unfunded, but nonetheless historic, as developed countries agree to provide funding to a facility for developing countries as well as through a "mosaic" of existing channels."
"Good, if not ideal progress was made in fleshing out rules for global cooperation and investment in carbon markets under Article six which will allow some ongoing investment in projects while common rules are further developed. However, progress needs to be mindful of wake-up calls on human rights, environmental integrity and transparency."
To read the agriculture document from COP27, click here