SAM Mitchell from Sydney-based Wealthcheck has added the picturesque Conways Station to his growing Northern Territory cattle property portfolio, paying $14.5 million bare in a joint venture with Viridios Capital.
Wealthcheck Funds Management is an investment and property manager that sources opportunities to invest in the Australian agricultural property sector.
Viridios is a global origination, corporate solutions and asset management business focused on the growing Voluntary Carbon Market (VCM) and compliance markets.
Mr Mitchell confirmed the sale, saying the latest acquisition is consistent with previous purchases and forms part of the company's northern Australia strategy.
It is understood the partnership will concentrate on carbon and running a sustainable cattle grazing operation.
Located 180km from Katherine, the 139,200ha Conways Station last traded hands in 2017 when the Victorian-based Conway Country Corp paid $5.795m bare or $9m walk-in walk-out including 4500 head of cattle and a small amount of plant.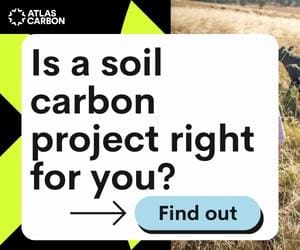 Situated in a 1000mm plus annual average rainfall region, the organic certified pastoral lease borders Arnhem Land and Kakadu National Park and features black soil plains, red tippera soils, escarpments, springs and rivers.
According to its website, Conways Station runs around 5000 head of cattle, including more than 3000 breeders, turning off around 1500 head a year.
It also has a large wild buffalo population that is professionally mustered and together with the cattle are sold to domestic and export markets.
Conways Station participates in the Carbon Farming Initiative, with proactive farming practices recognised under the CFI to reduce emissions. When the property was sold six years ago, the carbon credit contract was believed to be capable of generating between $70,000 and $100,000 profit per annum, which at the time of sale, positively influenced the purchase price.
This week's sale of Conways Station was an off-market transaction handled by LAWD agents Danny Thomas and Olivia Thompson.
Previous purchases
In September last year, Wealthcheck Funds Management made its first foray into the Northern Territory.
It paid $175m for the extensive grazing properties Maryfield and Limbunya in partnership with Garry Edwards from the Brisbane-based AAM Investment Group. The landmark walk-in walk-out deal included around 50,000 head of Brahman cattle.
The following May, Sam Mitchell paid $40m bare for Benmara Station, a large breeding property on the Barkly Tableland.
The 451,200ha feature open Barkly downs and open forest country and is situated east of Cresswell and Newcastle Waters, towards the Queensland border.
Well located to service both the northern live export market as well as processing works on the eastern seaboard, Benmara is estimated to run more than 20,000 head of cattle.
Sam Mitchell told Beef Central, he had purchased Benmara Station but would not be drawn on the price paid or whether the property had been secured for a carbon opportunity.
Gundowringa, NSW
Offered for the first time in 119 years, fourth generation sheep producer Charlie Prell is selling the historic holding Gundowringa in the Southern Tablelands of New South Wales. Mr Prell is the former chair of the lobby group Farmers for Climate Action.
The 865ha, situated 17km from Crookwell and 32km from Goulburn, are being sold to enable family succession.
The well drained granite and red basalt soils are growing perennial pastures that can support 9000 to 11,000DSE.
Agent Sam Triggs said Gundowringa offers a diversified income stream underpinning profitability.
"With 13 wind turbines and a substation, there is a (pending) 30-year lease agreement with an income stream of $226,800 per annum indexed at Sydney CPI."
Mr Triggs said the agency has carried out a discounted cash flow analysis to establish a net present value (NPV) of the income stream. Mr Triggs said it is a developing market, so it is difficult to say how potential purchasers will respond.
"Early indications suggest the property will attract greater interest because banks are looking at cash flow, serviceability and the ability to weather cyclical commodity and climatic cycles. Turbines allow a buffer for that."
Situated in a 750mm annual average rainfall region, Gundowring has extensive frontage to the Wollondilly River and 24 dams.
Improvements include a six-bedroom stone home, a four-bedroom home and three cottages, a circa 1900 eight-stand (three equipped) shearing shed, numerous sheds and steel cattle yards.
Gundowringa is being offered for sale via expressions of interest closing on November 30.
Hillview Aggregation, NSW
In the New England area of NSW, the 'Hillview Aggrgation' west of Deepwater has been offered with a registered Human Induced Regeneration project.
Listed by Oxley Capital Partners in conjunction with LAWD the 2,843ha (7,025 acres) property has been set up with a focus of synergy between carbon and agriculture. The carbon project is already registered and the agents say there is further potential for carbon and biodiversity pursuits.
The property is well suited to a livestock enterprise, including cattle, sheep and goats. It has secure water from 70 dams and natural watercourses and a series of land types for undulating arable land, to timbered grazing and timbered ridgelines.
The Hillview Aggregation is being sold expressions of interest closing 12pm, Thursday 7 December 2023. It has a price guide of  $7m ($1,000 /acre)
For more detailed information on property sales keep an eye out for the Wednesday night AgProperty Central email.