Australia has a unique opportunity to be an exemplar of nature-positive, low emissions agriculture for generations to come.
This is the message one of the members of the Australian delegation is taking during her address to the United Nations Climate Change Conference* (COP27) in Egypt this week.
Michelle Gortan, chief executive of the Macdoch Foundation, says in order to realise this opportunity, industry, governments, non-profits and philanthropy must work together to implement new ways of incorporating natural capital into farm business decision-making, quickly and at scale.
"This is essential if we are to continue to produce high quality food and fibre while also delivering strong environmental and climate outcomes for Australia," Ms Gortan said.
"A critical step on the journey is building an understanding of what natural capital is and how it can be measured, valued and accounted for, and importantly, how it contributes to farm business performance. We want to help farmers realise the benefits that will flow to them for investing in natural capital, alongside their core farm production.
"By revealing the business case for investment in natural capital on agricultural landscapes, the sector can become a key player in Australia's nature and climate solutions toolbox."
Natural capital in agriculture refers to the natural resources that producers manage for the benefit of their businesses, families, and for society. It includes soils, remnant native vegetation, productive pasturelands and croplands, riparian areas, water resources, agroforestry, environmental plantings, and animals.
"There is a growing recognition that nature-based solutions will need to play a powerful role in reaching our goals under the Paris Agreement, importantly, without sacrificing productivity or removing livestock," Ms Gortan said.
"However, to date, and at previous COPs, agriculture hasn't been featured prominently as a sector that needs to be able to deliver meaningful climate change solutions, which is perplexing given so much of the world's landscapes fall under agricultural production, including a massive 427 million hectares or 55pc of all land in Australia.
"We can no longer afford to ignore the contribution that sustainable agriculture and forestry can make to addressing the interconnected crises of climate change and nature loss, and Australia has the potential to be a world leader in showing how it can be achieved."
Nature needs to be 'front and centre'
Ms Gortan believes that in order to transform agriculture to be a nature-based solution in a climate-challenged world, nature needs to be front and centre, and the services it provides quantified and valued.
"We need to do this in a way that supports our food and fibre needs and supports livelihoods and communities," she said.
"If we can place natural capital on the farm balance sheet, we'd make it visible and could manage it as a stock of resources that needs investment and management to ensure it doesn't degrade or lose value, while at the same time, being optimised to achieve farm business goals.
"Crucially, when natural capital appears on the balance sheet, it will become clear how it powers farm business decision making and performance."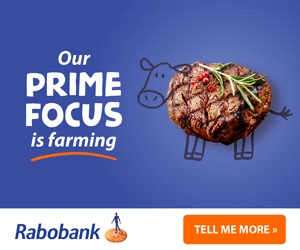 To implement and realise the benefits from nature-based solutions in agriculture and sustainable forestry, Ms Gortan said new and significant investment will be required by government and industry into building the skills and capacity of the sector, particularly farmers, their accountants and advisers – to give people the ability to do things differently.
"At present, these sectors are not producing and sharing data at a volume and in a way that comprehensively, accurately, and transparently reports the environmental footprint of agriculture, and the data produced is not related to farm business performance," she said.
"There hasn't been the motivation nor the appropriate incentives for a critical mass of farmers or the advisory network to collect natural capital data on an ongoing basis.
"Data that is collected hasn't been captured and housed in a way that enables farmers to review and benchmark their natural capital and farm business performance meaningfully against their peers.
"Frameworks like ESG reporting and the Taskforce for Nature-Related Financial Disclosures, and increasing international market pressures, are bringing this reporting and data gap sharply into focus."
Ms Gortan said conversations with the Australian Department of Agriculture are live and progressing, but it will take the investments and resources of a broad range of stakeholders, including federal, state and territory governments, RDCs, non-government organisations and industry to get this work done.
"If Australia can achieve this, we will transform agriculture into a climate solution, enhance farm productivity and profitability in a low emissions economy, reinvigorate regional communities, shore up our food and fibre production, protect and restore landscapes and livelihoods, keep our export markets buoyant and deliver a thriving and sustainable agricultural sector for many generations to come.
"We need to be ambitious, and we need to act now."
* COP27, taking place in Egypt this week, marks 30 years since the United Nations Framework Convention on Climate Change (UNFCCC) was adopted and seven years since the Paris Agreement was agreed at COP21. An annual event, the 'Conference of the Parties' or 'COP' brings together the governments which have signed the UNFCCC, the Kyoto Protocol or the Paris Agreement. World leaders, ministers, and negotiators come together to agree how to jointly address climate change and its impacts. Civil society, businesses, international organizations, and the media 'observe' proceedings to bring transparency, as well as broader perspectives, to the process.