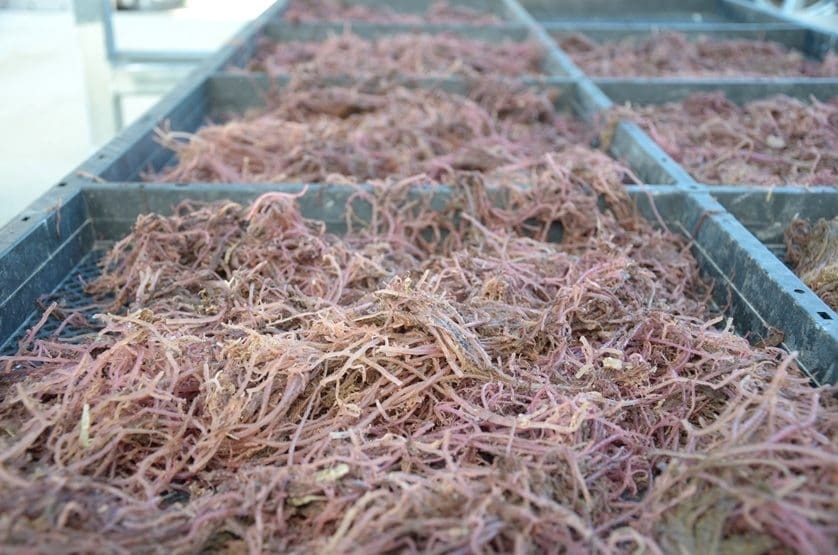 A NEW study has looked into the capital requirements of commercially producing the methane- reducing feed additive, red seaweed asparagopsis.
The additive has generated considerable interest in recent times, with positive results in feedlot application and work happening to create a carbon farming methodology. However, the cost of producing the additive has been the source of some debate.
Commonwealth Bank and Agrifutures Australia recently looked into the capital requirements of farming asparagopsis, concluding that it would cost between $132 million and $1.62 billion at 100 per cent adoption.
AgriFutures Australia general manager, business development Michael Beer said Asparagopsis farming was still in its infancy, with no large-scale production currently in Australia.
"With greater control over the operating environment including water quality, temperature and harvesting frequency, within a terrestrial aquaculture system, it could become the dominant production system for Asparagopsis," Mr Beer said.
"Terrestrial aquaculture systems are likely to have quite different establishment and ongoing cost structures to ocean-based ones. Scale will undoubtedly drive down the costs of establishing and operating these facilities."
Commonwealth Bank agribusiness general manager Carmel Onions said Asparagopsis could be a significant contributor to the Australian red meat and livestock industry's goal to achieve carbon neutrality by 2030.
"Cattle make up a key segment of Australian agriculture and are our largest agricultural export," Ms Onions said.
"The sustainable development of the livestock industry is recognised as an important part of the solution to address the complex challenges of sustainable food production to feed a rising global population.
"Commonwealth Bank is committed to the transition to net zero emissions by 2050 and is proud to support research that drives innovation by Australian farmers and the agricultural sector to develop new techniques in sustainable farming."
Source: CBA