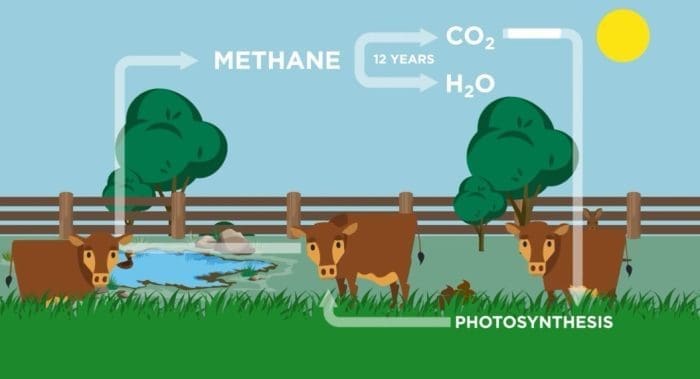 WITH climate change high on the agenda of countries across the world, tight restrictions on agricultural emissions are started to form into legislation – with the potential to reduce herd numbers and increase the cost of doing business.
European countries have been leading the charge, with a series of new regulations starting come on the agenda this year. (Click here for an explainer on the regulations in the EU)
New Zealand also looks to be heading down the path of regulating livestock emissions, with its government this week releasing a draft of its planned "burp tax" on sheep and cattle emissions.
Such legislation has not reached Australia and the Federal Government says it has no plans implement any regulations on livestock emissions. But other countries, particularly in Europe, have been showing clear intentions to influence other countries through trade deals and other agreements.
With global pressure on livestock production, Beef Central has been gauging the thoughts of some industry leaders on the possible implications for Australia.
Getting ahead of the curve
Meat & Livestock Australia managing director Jason Strong said the Australian industry had made significant moves to be ahead of the debate about emissions – like its carbon neutral by 2030 target.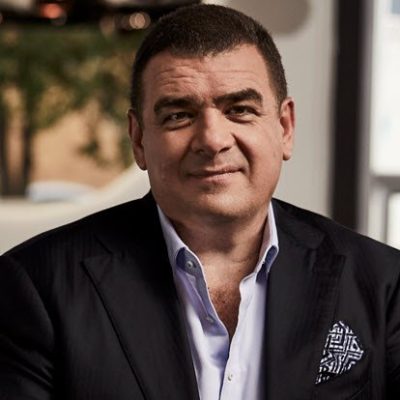 "The reason why we are doing all this stuff is so the Australian industry never ends up in the same position as countries like Europe," Mr Strong said.
"Our industry is so far ahead in some of these discussions about how animal agriculture impacts the environment, how it improves the environment and still be profitable and productive. We also operate in a community and political environment that is quite different to Europe."
While Mr Strong said the industry was trying to be ahead of the curve, it had to be prepared to have some difficult discussions.
"You can't make a one-for-one comparison between Australia and Europe, but we have to be aware of the extreme views and commentary that is driving policies like the ones Europe," he said.
"Their negative impact on production seems like a slippery slope, the way the global population is growing we are going to need all the food and protein we can get – so I can't see how making decisions to decrease production are an option.
"Man's impact on the environment has been building for thousands of years, we are not going to find a solution tomorrow, it is difficult and requires sophisticated and long-term solutions. The red meat sector is one of the industries that is demonstrating how to do that."
Food security must be considered
A similar sentiment was shown by National Farmers' Federation president Fiona Simson, who said food security needs to be seriously considered.
"There's no one size fits all approach and some of what we have seen lately in Europe is not necessarily relevant, practical or logical to apply here," Ms Simson said.
"We also need to ensure the global food security agenda is on equal footing with the importance of maintaining sustainable landscapes and environments so we can produce enough food and fibre for the global population.
"While we're keen to work collaboratively with our global partners to ensure agriculture plays a central role in the climate solution, what Australian farmers don't need is another layer of regulation imposed from across the globe."
Pressure on the government
With New Zealand's regulations coming into the spotlight this week, Nationals leader David Littleproud has called on the government to rule out a "burp tax".
"What we are seeing is methane madness," Mr Littleproud said.
"Minister for Climate Change and Energy Chris Bowen must say if farmers will be taxed for methane in Australia ahead of the upcoming Budget.
"It is extremely concerning New Zealand wants to reduce methane emissions by reducing the burps of cattle and sheep – you can only reduce burps and their urine output by reducing numbers of herd.
"Ultimately, it would mean less cattle and sheep as farmers walk away – pushing up the price of meat even more and escalating Australia's cost of living crisis. It would mean Australian families can expect to pay even more for their food."
No livestock regulations planned for Australia
In response, agriculture minister Murray Watt said the government no plans to legislate livestock emissions and was keen to work with the industry.
"We have no plans whatsoever to legislate livestock emissions, nor do we have any plans to reduce herd sizes or introduce any methane levies on the agricultural sector," Mr Watt said.
"What we want to do is to work with the livestock sector to build on its already impressive record. For example, we will support technologies to cut methane emissions such as new livestock feed supplements.
"This includes our election commitment to support the commercialisation of asparagopsis (seaweed), which provides exciting opportunities to grow the sector while cutting emissions.
"Industry is being, and will be, fully consulted on any decisions to be made by the Government."