The Australian Agricultural Co has again flagged its interest in moving into carbon projects, in its annual sustainability report issued recently.
While AA Co has reported on Environmental, Social and Governance (ESG) issues in previous sustainability reports since 2019, this year is the first report aligned to the company's Sustainability Framework.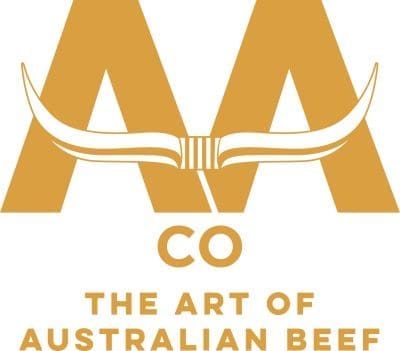 "It represents our next steps in improving our transparency to stakeholders and begins a process of making key sustainability disclosures aligned to international reporting standards," the company said.
Chairman Don McGauchie said the company's sustainability 'journey' had accelerated in the 2022 financial year, highlighted by the launch of its Sustainability Framework.
"The framework marks a major milestone for AA Co, laying out the central role sustainability plays at the core of our operations and as a pivotal element of our overarching business strategy," Mr McGauchie said.
"The framework's launch was a true high point during another year of turbulence around the world. The year began with Australia joining many other countries still very much in the grip of the COVID pandemic and ended with increasing geopolitical uncertainty and further disruptions in global supply chains. All this put upward pressure on costs," he said.
More recently the change of Federal government would result in new policies, particularly around climate change and sustainability.
"With so much flux, certainty in our sustainability program is more important than ever," Mr McGauchie said.
"Our Sustainability Framework gives our customers, partners and other key stakeholders the assurance that we are taking action to mitigate our climate impact, and that we take this issue seriously. It has become fundamental to AA Co's entire operation and has changed how we view ourselves, as a company that not only produces high quality beef but one that seeks to do so in a manner that enhances and regenerates natural capital."
This shift had identified the potential of AA Co's land holdings to participate in new opportunities including carbon and environmental markets, and potentially new product lines in addition to the company's core beef business.
Last year AA Co flagged its intention to transition to new metrics, stronger analysis, better science, higher standards, more innovation and improved reporting in its annual account of its sustainability activities.
"This year's report is delivering on those commitments, but while it is an important tool for monitoring and assessing ourselves internally and against industry benchmarks, it also maps out the actions we are now taking," Mr McGauchie said.
"It's a blueprint for action and has been guiding our climate and sustainability activities since its November launch."
Mr McGauchie said AA Co was encouraged by the growing sustainability action that it was seeing in agriculture.
"While AA Co's scale is immense, we are still only one of many companies. Only through consistent effort across the board can we make a lasting difference," he said.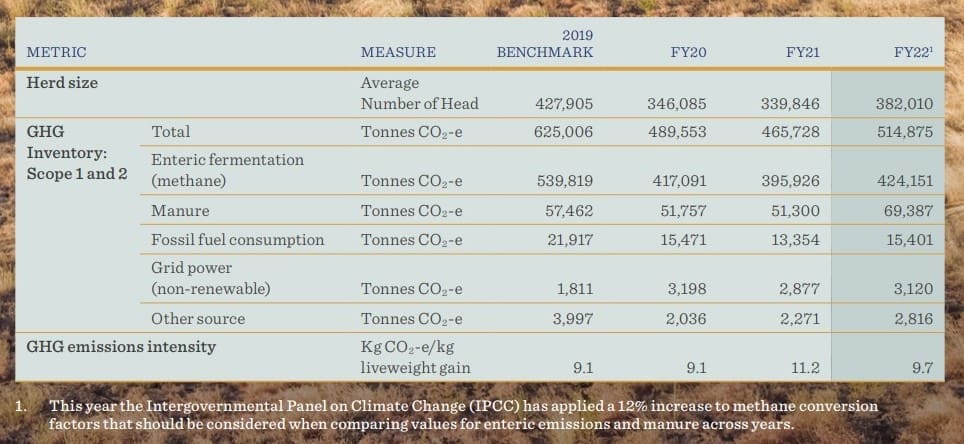 The 2022 framework defines AA Co's approach to sustainability around three pillars, each with several themes or focus areas. They include traditional sustainability responsibilities including climate action, nature and animal health and welfare, but also includes communities and First Nations Partnerships.
"Together it reflects the material impacts and opportunities that are unique to AA Co," Mr McGauchie said.
"It's not enough to focus on one area, especially for a company like ours that operates on varied landscapes, amongst multiple communities and with a large and long fully integrated supply chain. We must do better and think bigger."
The framework embeds sustainability at the core of the business and will be used to prioritise activities and set goals.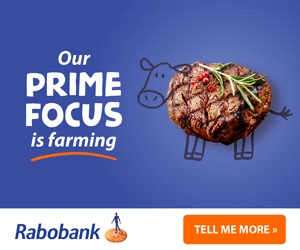 "It holds each of us in the organisation accountable."
AA Co made five significant commitments at the time of the program's launch and has begun work on all of them: landscape carbon, natural capital, methane emissions reduction, animal health and welfare certification and the programs housed under the Wylarah Institute.
"They include the development of new technology that could have far reaching impacts beyond our shores," Mr McGauchie said. "It has been the start of an exciting journey, but the next steps are going to be even better. As we continue to build out our strategy our intent is to set meaningful goals, targets and timeframes and a genuine pathway to achieving success, including the delivery of our five key commitments."
"Some of the activities we are undertaking have either never been done before, and few others have been endeavoured at our scale and sharing these learnings is an important part of the progress we are making."
Some of the highlights from this year's report:
LANDSCAPE CARBON
Under a project involving partners Food Agility CRC, Cibo Labs, Mullion Group, Carbon Link, University of Technology Sydney, Charles Stuart University and Federation University, this method will form a foundation for making investment decisions in natural capital and carbon that will form an integral element of where AA Co deploys capital in operational and production imperatives, while bringing down the cost barrier for participation in soil carbon markets.
"Landscape Carbon assessment by Satellite Carbon sequestration in the landscape presents one of our most significant opportunities to contribute to the solution for global warming, participate in carbon markets as an alternate revenue stream, increase our productivity, and improve our financial resilience to drought and climate change," the report said.
NATURAL CAPITAL
AA Co is working alongside Accounting for Nature, a recognised leader in scientifically credible environmental accounting, to develop a certifiable scientific framework to measure and report on the condition of Natural Capital, including biodiversity, across AA Co's land assets by 2023.
That framework and its underlying methods will be applied to baseline both the productive and biophysical condition of environ Developing an AHW Certification Certification opens markets, commands price premiums and provides a framework to drive improvement in performance. There is a gap in certification for Animal Health and Welfare (AHW) in northern Australian rangelands.
"The AHW certification will provide a structure to drive innovation and improvement in the already high AHW standards and practices of our industry in northern Australia," Mr McGauchie said.
METHANE EMISSIONS
AA Co is working with Meat & Livestock Australia, the University of New England and the University of Queensland and Sea Forest, a company engaged in research and commercialisation of seaweed as a methane inhibitor, to fast track the development of the native Australian seaweed asparagopsis as a feed additive to reduce methane emissions from long-fed cattle in feedlots.
This is the first step in taking this ground-breaking science from research to real world application at scale. The collaborators are working to overcome technical challenges and extend the application of the technology across AA Co's entire herd.
"The majority of our emissions are methane emissions from our cattle. On an absolute basis these emissions vary with seasonality and herd size," the 2022 sustainability report said.
"Through our herd management and operational practices we are continuing to identify levers to reduce this emissions intensity. We are simultaneously pursuing promising technologies to deliver a step change in these emissions, as part of a holistic approach to Climate Action which include:
Tackling the company's methane emissions head on – taking an integrated approach to reducing lifetime methane emissions across our herd through developing and adopting a complementary suite of technologies
Increasing adoption of renewable energy – reducing our reliance on fossil fuels for our fleet and energy generation, with a view to maximising our renewable energy profile across our operations over time
Driving carbon sequestration in our landscape – developing technologies to unlock potential in soil and vegetation while exploring novel technologies for carbon sequestration; and
Building on greenhouse gas efficiency in our operations – continually improving our efficiency through our genetics, our operational practices, and our infrastructure.
Much of the science that forms the basis of this approach was new, and not yet at a commercially viable stage, the report said.
"We face significant challenges in maturing this science to an operational reality that we can apply at scale. We are proactively working with our partners to accelerate this process because we know time is of the essence," the report said.
"We are also balancing this haste with care and the due diligence required to ensure the integrity of the actions we take moving forward."
FIVE DOMAINS AHW CERTIFICATION
AA Co is pursuing its commitment to the Five Domains of Animal Wellbeing by working with key industry partners to develop an internationally recognised Animal Health and Welfare (AHW) certification for extensive beef production by 2024.
This certification will provide a structure to drive innovation and improvement in the already high AHW standards and practices of the industry in northern Australia.
AA Co plans to develop a lifetime wellbeing production system that balances the various benefits that come from being both growing in a wild environment with human oversight and management, with particular focus on:
Improving yard handling infrastructure and procedures
Reducing the impacts of transport
Reducing and where possible eliminating the need for surgical intervention, and
Improving weaning processes and increasing support for young animals through stressful interventions.
WYLARAH INSTITUTE
AA Co plans to establish the 'Wylarah Institute' with the objective of driving the rapid adoption and commercialisation of innovative science and practices in the agricultural industry. The institute will initially focus on two key areas: reimagining agriculture to meet the needs of a changing world and valuing nature to protect the foundation of nature for a better tomorrow.
Emissions Profile
AA Co is continuing its commitment to regularly profiling and disclosing its emissions profile, engaging with a third‑party provider to carry out an independent assessment of direct emissions using the Primary Industries Climate Challenges Centre (PICCC) and University of Melbourne's Greenhouse Accounting Framework for Australian Beef production and Feedlots, coupled with the National Greenhouse and Energy Reporting (NGER) Determination.
This assessment considered all scope 1 and 2 emissions produced by AA Co in breeding, rearing, and lotfeeding its cattle, farming activities and fossil fuels and electricity used across our operations including our Brisbane head office.
It does not include third‑party transport emissions or emissions produced by external grain production.
As the table above shows, this year the company's scope 1 and 2 emissions were 514,875 tonnes CO 2‑e with an emissions intensity of 9.7 kg CO 2‑e/kg liveweight produced.
"Our emissions are directly influenced by a number of factors including changes in cattle numbers, fluctuations in seasonal conditions and changes in production approaches. Overall emissions have increased on the previous year due primarily to an increased herd size as we rebuild emerging from drought. Our emissions intensity has improved on FY21 as a result of a combination of an improved season and an improvement in practice across our operations including the adoption of our sustainable stocking model.