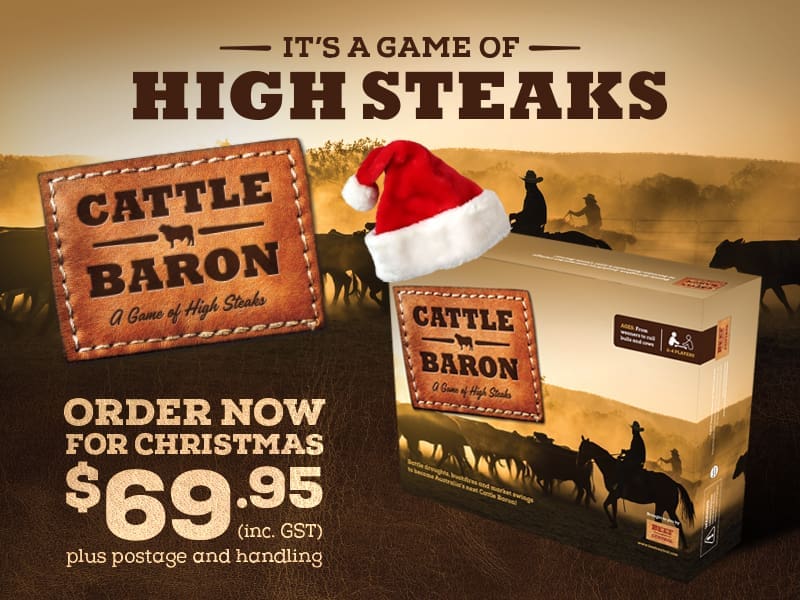 Battle droughts, bushfires and market swings to become Australia's next Cattle Baron!
Australia's number one source for beef industry news, Beef Central is proud to announce the arrival of Cattle Baron – Australia's board game based on the cattle industry.
Prepare your property, grow your herd … then prepare to face the weather, the elements and market forces as you attempt to build your fortune. But be careful, life as a cattleman (and cattlewoman) can change at the roll of the dice!
Cattle Baron is a game the whole family will enjoy – from weaners to cull bulls and cows. Stocks are limited. Order your game now.
Available exclusively through Beef Central.
For more information contact – cath@beefcentral.com
Love the game? Have some comments you'd like to share? We'd like to hear from you. Email us your feedback – feedback@beefcentral.com