MEAT & Livestock Australia managing director Richard Norton has accused meat processors of withdrawing their $1 million contribution towards the industry's domestic marketing budget for 2018-19, because in his words, "they do not believe it is a priority."
Mr Norton levelled the accusation during an MLA-hosted seminar held yesterday, the first day of the Beef Australia 2018 industry expo in Rockhampton, Queensland. Upwards of 100,000 industry stakeholders are expected to attend the triennial event before it closes next Saturday.
There's a wide range of industry projects where producers and processors combine funding for common purpose, including integrity systems, nutrition, food safety and domestic marketing.
The Australian Meat Processors Corporation, which controls processing sector funding, confirmed the withdrawal to Beef Central last night, but claimed the reason was a funding deficit caused by trends in rates of slaughter.
Mr Norton refuted that, saying AMPC's most recent strategic plan, launched at the beginning of this year, had projected AMPC funding streams as rising. He said this was supported by the number of cattle being slaughtered in Australia over the past six months, particularly with dry conditions across eastern Australia.
"For the broader industry, it's hard to fathom why the processing sector would use the excuse of a lack of funding to withdraw from one of the most critical parts of our industry. The domestic beef industry is under enormous pressure, because of current high farmgate prices. That means now, more than ever, we need to keep promoting the benefits of red meat in our domestic market – still our largest market by value," he said.
"We've held beef market share of sales of all meat proteins at 36pc, and it's a call-out to the processing sector – because this action is going to hit the small independent retail butcher around Australia. They are the ones who would suffer."
Mr Norton indicated that the production sector (MLA, in consultation with grass and grainfed beef producers) would carry the can for processors for the next 12 months, dipping into reserves to the tune of $1 million to top-up the domestic marketing budget for the next 12 months.
What happens after that he was unable to say, but MLA would continue to lobby processors to restore their commitment to domestic marketing.
"What they are doing here is picking and choosing where the money should go. But it is clear to me that a fall in domestic consumption is a fall in farmgate price. The two are intertwined. Such a withdrawal from the domestic market, to me, is very short-sighted."
"This is too critical of an issue to let slip through the cracks"
"This is too critical of an issue to let slip through the cracks. That's why MLA in consultation with ALFA and CCA, will pick-up the funding deficit for the next 12 months," he said.
"We're in the middle of a five-year plan that industry asked MLA to deliver on. AMPC signed up to that plan, and it had a processor meeting in Brisbane some months ago, where they set out the top ten priorities for industry. Domestic marketing was around number eight or nine on that list."
Mr Norton said all sectors were in the value-chain together.
"Once one link in that chain leaves, one has to question the value of having the whole value chain working collaboratively – particularly in the middle of a five-year plan that processors signed-on to."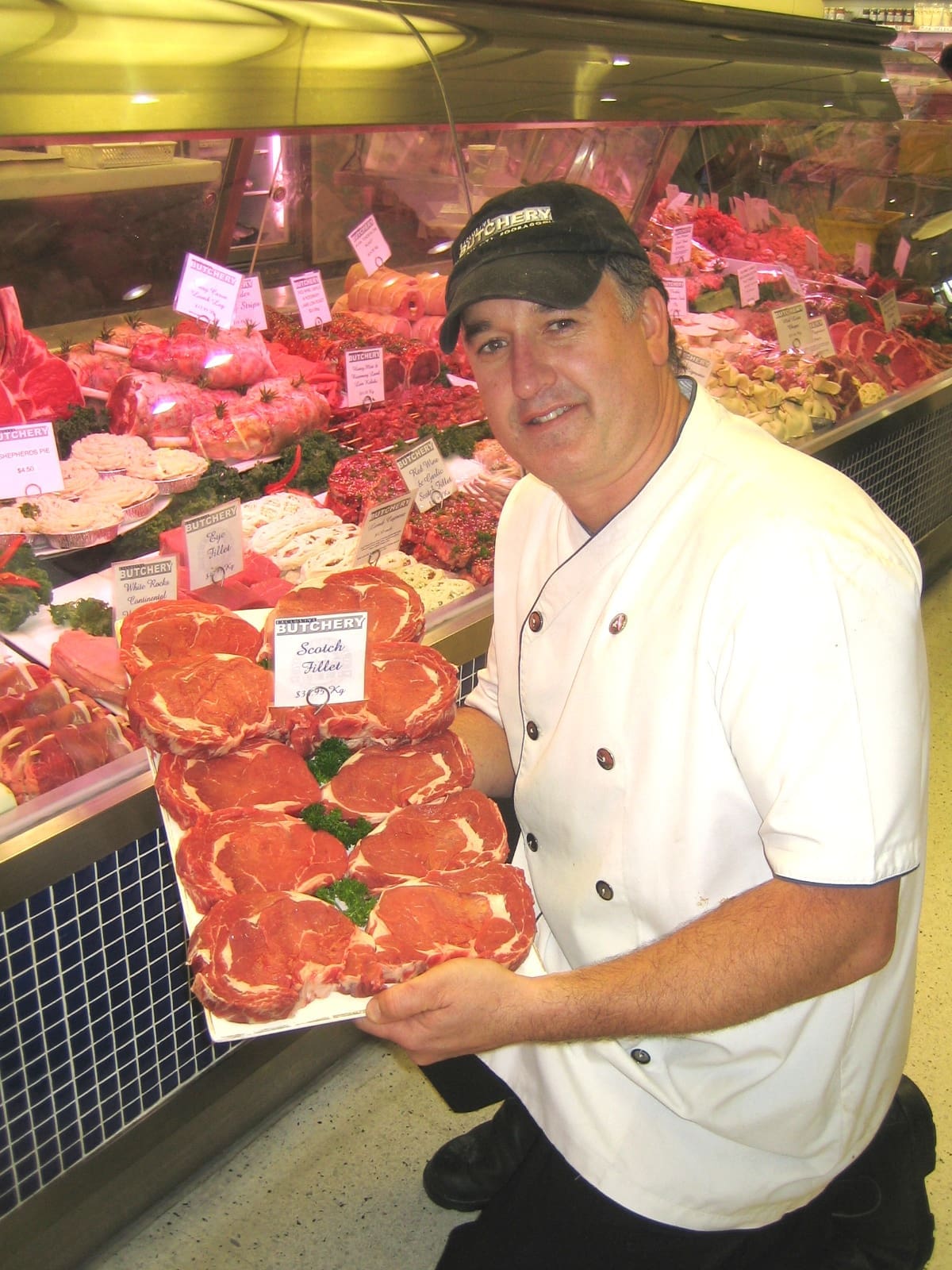 "Of all the things that AMPC funds across the value chain, the question must be asked: why has it decided that domestic marketing is no longer worthy of support?"
"In the past three or four years, we've added another 30-40pc to the value of beef sales, and we're asking consumers to pay more for our product. More than ever, we have to sell the positive message of red meat to domestic consumers."
"It's the little independent butchers who keep those big retail chains honest that will suffer from this. They're the ones that will miss out on the marketing material, promotion and other marketing support."
Mr Norton said in his view, the only sensible solution was for AMPC to restore domestic funding in the 2019-20 year – if not before. The total industry budget for domestic marketing this current year is around $11 million.
Processing numbers to blame
A spokesman for the Australian Meat Processor Corporation said the reason domestic funding had been considered for reduction next financial year was revenue streams driven by processing numbers.
He described Mr Norton's comments as 'premature', saying AMPC was still going through its 2018-19 budget process.
The source suggested that despite the large size of the MLA budget allocated to domestic marketing in recent years, red meat consumption continued to fall, and had apparently not yet bottomed out.
"There's a mix of 64/36 percent around marketing and R&D, and AMPC can only allocate what is projected in the revenue, linked to processing numbers," he said.
"Having said that, there are a lot of supply chain stakeholders who are beneficiaries from domestic marketing, who do not pay levies."
A prominent processing contact said there was an 'opportunity' that revenue available for marketing and similar purposes would build next year, but that was based on MLA's own forecasts for like processing numbers for this year and next.
"AMPC itself thinks slaughter numbers will be lower than projected, hence less revenue is available," he told Beef Central. "With that in mind, there is a shortfall."
It's understood that the Australian Meat Industry Council tried to broker some sort of deal between MLA and AMPC to avoid the withdrawal of funds, which made progress, but ultimately fell over.
Some processors are said to be 'upset' by the move, and if given the opportunity, would have argued for reductions in programs other than domestic marketing.
Processor questions continue to be asked about the costs attached with running MLA's international offices, for example.