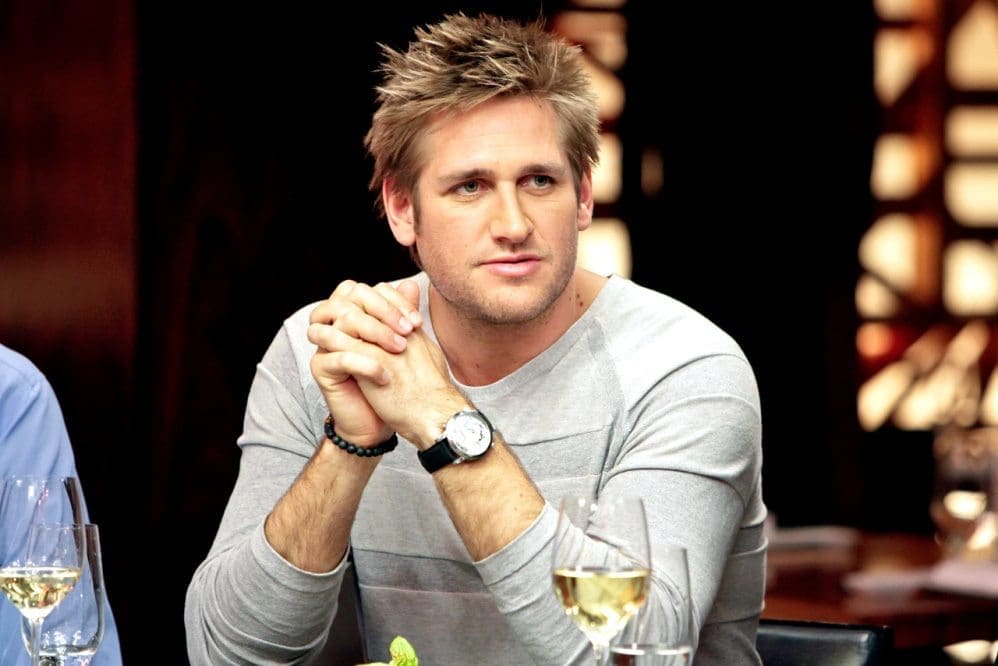 INTERNATIONALLY celebrated Australian chef Curtis Stone will headline the lineup of culinary talent participating in the Beef Australia 2018 industry expo in Rockhampton next May.
He will be attending with Meat & Livestock Australia, a principal partner of the event.
As one of the leaders of the 'brat-pack' of adventurous young Australian celebrity chefs that has emerged in the past five or six years, Curtis is a regular face on television in Australia, the US and elsewhere overseas.

His TV series, Surfing the Menu, shot with his mate Ben O'Donohue, currently airs on commercial TV, and he appears regularly on popular annual foodie shows like MasterChef.
Curtis is the face of Coles supermarkets' marketing campaigns, including the currently-airing "What's your beef, Australia?" campaign celebrating the differences between grassfed and grainfed beef.
His CV is punctuated with famous names from the culinary world, including working for eight years for UK chef Marco Pierre White at his Mirabelle and Quo Vadis restaurants in London, where he served as sous chef when Mirabelle won its first Michelin star.
He later moved to the US, where he quickly built a reputation across the restaurant industry. His talents and personality saw him regularly appear on US TV via Oprah Winfrey and Ellen de Generis.
Beef plays a prominent role in Curtis's culinary repertoire on TV, online and in print, with this recipe for grilled T-Bone steaks with chimichurri sauce an excellent example.
Curtis and his team each year pledge to a worthy cause, starting the #Commit2One pledge in 2016 supporting the National Young Farmers Coalition, an organisation that works to remove barriers that young farmers face in entering or progressing in the industry, including student loan debt, land access, and navigating water access and conservation hurdles. Helping preserve the next generation of young farmers on the land is the project's main aim, hosting a series of celebrity guest-chef fundraiser dinners, all of whom share Curtis's deep concern and passion for the future of young farmers.
Curtis will present a series of cooking demonstrations using beef cuts, both primary and secondary, in various ways during his engagement at Beef 2018 being held in Rockhampton 6-12 May next year.
MLA managing director Richard Norton said MLA was excited to bring a chef and personality as acclaimed as Curtis Stone to Rockhampton.
"Curtis will be a strong advocate for the Australian Beef industry – driving awareness of our quality product and boosting awareness of Australian beef among consumers and chefs," Mr Norton said.
"Working in conjunction with Beef Australia, MLA is determined to make Beef Australia 2018 the most successful ever – and having Curtis's attendance is a major boost to an already strong line up of world leading chefs."
"Curtis's attendance will help raise the profile of the event, and the industry itself. He will be involved in Beef Australia 2018 as an industry spokesperson, helping to increase community understanding of the Australian Beef supply chain and providing inspiration and ideas for using Australian Beef," Mr Norton said.
Beef Australia chairman Blair Angus said the event was delighted that Curtis will be attending. "Beef Australia is very excited to have such an exceptional and inspiring chef as Curtis Stone on the grounds and cooking in the celebrity chef restaurant at Beef Australia 2018," Mr Angus said.
"The aim of the celebrity chef program is to bring prominent chefs to Rockhampton to showcase Australian beef and all the ways it can be eaten and enjoyed by people all over the world.  Curtis will help set a very high benchmark for the Beef Australia celebrity chef restaurant. He's an unmistakable household name in Australia and all over the world, and now visitors to Beef Australia 2018, will get to experience his culinary skills up close and personal."
Here's Curtis's brief on how to cook the perfect steak: