THE list of celebrity chefs lining up to celebrate all things beef at the Beef Australia 2018 industry gathering is growing, with well-known personalities Adrian Richardson and Dominique Rizzo joining the presenter lineup.
Best known for his two leading television series, Secret Meat Business on the Lifestyle Channel and Good Chef Bad Chef on Channel 10, Adrian Richardson will be dazzling diners in the PwC Celebrity Chef Restaurant at Beef Australia in May.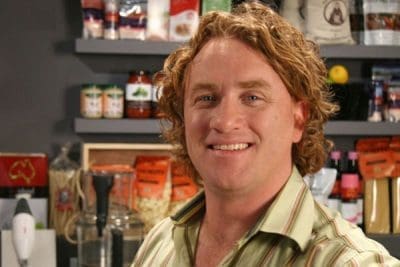 As a maestro on cooking Australian Beef, Adrian says he is fed up with "Tofu munching extremists."
"I am excited to have been invited to Rockhampton for Beef Australia, and am looking forward to being surrounded by so many lovers of Australian beef and being given the opportunity to cook & demonstrate using my favourite produce," Adrian says.
Part chef, part author and part TV personality, Adrian ages his own beef, makes his own sausages and salami, and generally knows all there is to know about meat – how to choose it, cut it, cook it and eat it.
He is owner and head chef at the successful and bustling La Luna in Melbourne's North Carlton where he has been serving up clean, fresh and innovative food since 1999. Adrian inherited his passion for cooking from his grandfather and has a simple philosophy with his food, which he calls "modern Mediterranean" – he believes in using the freshest ingredients and keeping it simple.
Passionate Queensland chef shares her secrets
Also engaged for Beef Australia 2018 this year, joining the already stellar line-up of celebrity chefs is Queensland's Dominique Rizzo.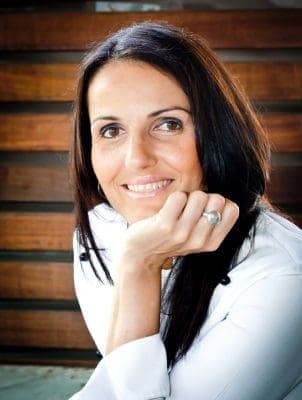 Dominique is one of Queensland's leading chefs who creates purely delicious, healthy and real food recipes. She will be cooking and demonstrating in the event's PwC Celebrity Chef Restaurant.
Dominique has featured on SBS television, ABC radio, and including past guest spots on The Great South East, The Circle, and a long-standing role on Channel 10's Ready, Steady, Cook. More recently she has hosted and cooked on Channel 10 with 'Yes Chef' and 'It's a Lifestyle TV.'
"I am honoured as a female chef to be part of Beef Australia for 2018. It's a dream to be cooking alongside some of Australia's best chefs and I can't wait to be sharing my love of cooking and showcasing my passion for rustic, simple Italian flavours using some of Australia's best beef," she said.
As a chef, author and presenter, Dominique's aim is to inspire people to cook with fresh, seasonal and local produce. My heart lies naturally within the pages of Italian cuisine, while my inspiration takes you on a culinary journey of world food flavours."
Tickets on sale now
Dominique and Adrian will be cooking alongside celebrity chefs already named including Iron Chef Sakai, Curtis Stone, MLA's Tarek Ibrahim and Sam Burke, Matt Golinski, Shane Bailey and Ben O'Donoghue.
All the celebrity chefs will be cooking up a storm in the PwC Celebrity Chef Restaurant with ticketed lunch and dinner sittings. Each chef will bring their unique flavours, techniques and larger than life personalities.
Tickets are now on sale.