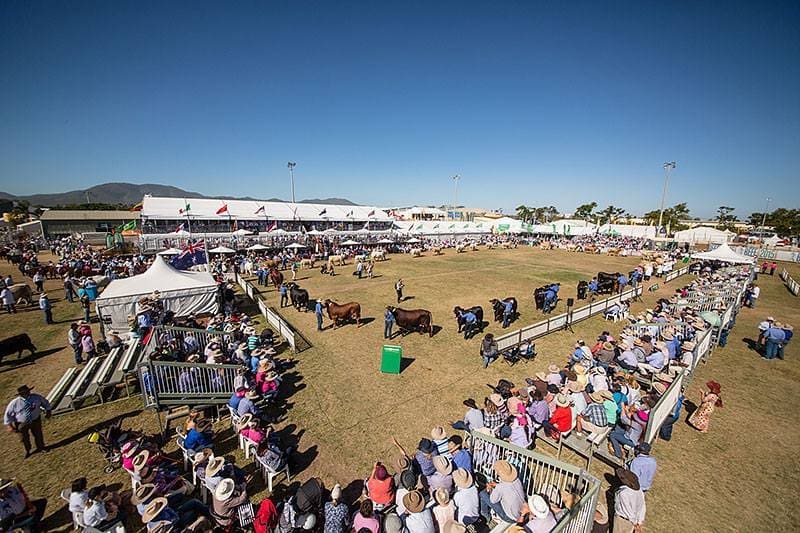 STUD beef entries for Beef Australia 2018 closed on Friday, attracting a total entry of 1676 registered cattle – a huge 20 percent rise on the 2015 event – confirming the Rockhampton beef expo as easily the largest and most diverse seedstock event in Australia.
While not yet being claimed as a record for the 30-year old event, the sharp rise in nominations perhaps best reflects the changing fortunes of the Australian beef industry. The 2015 event took place just as cattle prices started their meteoric rise, which while no longer at record levels, remain well above long-term averages.
This year's stud cattle exhibition will see an additional 281 head of cattle included in the catalogue by close of entries on Friday. That number may still grow, as late entries are being received through to the end of March (see details below).
A total of 32 breeds will be represented on the grounds at this point – down a little on the record 40 breeds some years ago. Part of that can be explained by consolidation in some breed types, especially European breeds where the trend has been towards a narrower band of genetics based mostly around Charolais, Simmental and Limousin.

The biggest representation on the grounds in May will be from the Droughtmaster breed, with more than 250 animals put forward at the end of Friday's official nomination period. This figure is the largest for any individual breed in the history of Rockhampton's beef expos.
Other breeds with large entry numbers include Brangus, Brahman, Santa Gertrudis, Charolais and Simmental, while new breed entrants to be seen for the first time in judging rings this year include Fleckvieh, Brahmalow and Queenslander (Droughtmaster x Red Brahman composite).
Likely record showing
While anticipating robust numbers for this year's event based on various indicators, Beef Australia's stud cattle committee is delighted with the final figure.
"With sustained general widespread industry confidence, beef cattle seedstock registrations at a 20-year high across Australia, and recent healthy stud sale results, we were confident of strong entry numbers," stud cattle committee chairman Russell Hughes said.
"However entries totalling 1676 head has exceeded our expectations," he said.
While exhibition records of early expos in the 1990s are difficult to track down, organisers are confident that the 2018 event represents an all-time record stud showing.
"That's supported by the fact that the event is now a truly national beef exhibition, whereas in early times it was much more Queensland focussed in terms of exhibitors," Mr Hughes told Beef Central.
He said the stud cattle committee had started engaging with producers and breed societies back in June last year, to allow the committee to better plan its preparations and format for the competition.
"Based on that feedback, it's now our job to provide the best possible platform and program to allow Australia's most accomplished and recognised seedstock producers to best showcase their animals in an inviting and competitive environment, to our thousands of domestic and international visitors," Mr Hughes said.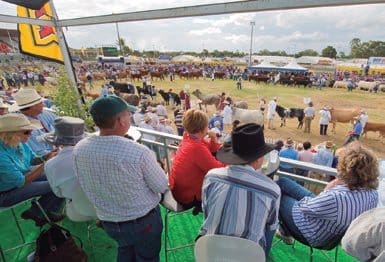 The committee has been busy generating new ideas and initiatives for 2018, including a centre ring 'grab and go' outlet providing good basic food and hot and cold drinks, and plenty of shaded seating. Competitors and spectators will no longer have to leave the judging arena for a cuppa or a sandwich, and for people with extra time on their hands, a sit-down air conditioned centre ring bistro is also an option.
Five judging rings will operate across three days of stud beef judging this year. Junior judging events take place on Monday, May 7, with stud beef judging Tuesday to Thursday, May 8-10. Interbreed judging will provide the final, grand spectacle on day-three.
Late entries along with withdrawals and substitutions will still be accepted up until Friday, 2 March. Contact Stud Cattle Coordinator Bonni Geddes by email here.