ABOUT 6000km of fibre optic cable installed across Queensland is unused and could be delivering superfast broadband to regional customers at a fraction of what they pay for slower, less reliable NBN connections.
However, despite political support for opening up access to the Government owned infrastructure for the benefit of regional Queenslanders, the plan is being stifled by the "molasses that is the public service", the State's Chief Entrepreneur Steve Baxter says.
During the 2017 State election the Queensland Government pledged to free-up unused fibre-optic cable networks across Queensland owned by State-owned corporations such as Energy Queensland, Powerlink and Queensland Rail for the benefit of regional Queenslanders.
Speaking in Toowoomba this morning during an innovation tour hosted by Food Leaders Australia, Queensland's Chief Entrepeneur and Channel Ten Shark Tank investor Steve Baxter, who has a background telecommunications and IT, said the unused fibre optic capacity should be providing low-cost, high speed broadband to regional areas.
However, in a no-holds barred assessment, he said the opportunity was being stifled by the public service.
"Everyone contact your local State Government parliamentarian and say where is this network becuase it is there, it exists now, it is just into public service gears and the molasses that is the public service," he said.
Mr Baxter said the regional backhaul network was the "most important project for regional Australia since we paved the roads".
"There is nothing hard about it, engineering-wise it is actually pretty simple," he said.
"It is the public service. The politicians like it, they think it would be great, but the public service thinks it is risk, risk, risk.
"Literally it is that horrible, they want to stop it, they don't understand it, so therefore they have got to get in the way of it.
"It is the simplest project ever and it is that simple it breaks their heads. Honestly they are hopeless and they should get out of the way."
Mr Baxter said the Government should look at how entrepreneurs like the Wagner family who built Toowoomba's new airport got things done.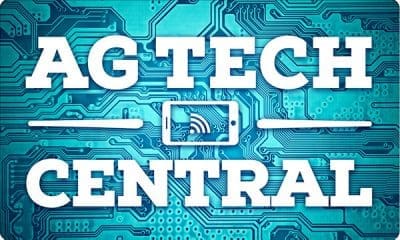 "You want something done, give it to a god damn entrepreneur," he said.
"We started this 16 months ago, if I had that asset 16 months ago I would have had it built 10 months ago."
Under the plan a small IT business in Barcaldine could for a "couple of bucks a month" have internet speeds of hundreds of megabits per second back to Brisbane.
"There is an amazing asset sitting there, a lazy asset doing nothing right now unusued. For a very small amount of money, about a fifth of a stadium in Townsville for example in expensidture, or about 200ths of a cross river rail tunnel, we can basically make bandwidth and high speed capacity in regional Queensland a waste product."
He said the projected needed to be sped up.
"Every day we lose on this project is lost opportunity. There is only one thing worse than lost money and that is lost opportunity and we're stuffing this up and losing opportunity."
Mr Baxter and four fellow entrepreneurs are participating in a Food Leaders Australia-led tour of regional Queensland for the next two days, meeting with local businesses and discussing innovation in Toowoomba, Dalby, St George and Roma.