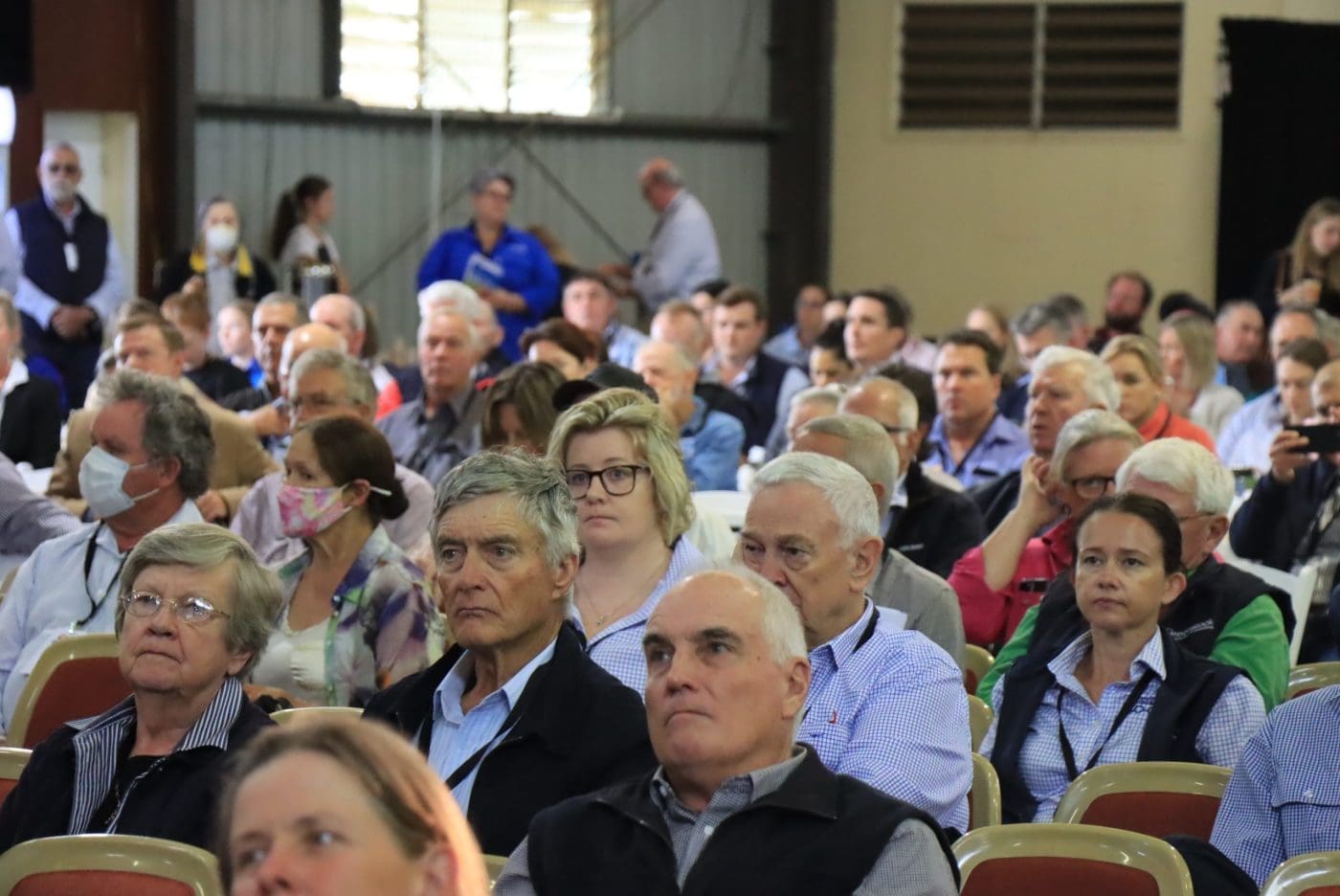 TECHNOLOGY was front and centre for crowds gathering at the MLA updates forum in Toowoomba this week, with drones, satellite maps and cutting-edge genetics all featuring in displays and presentations.
Agtech companies have been pounding the pavement this year, travelling to forums and encouraging producers to find efficiencies by using their products. There's also been plenty of discussion about the practical application of some agtech products, particularly with the industry facing a labour shortage.
After a morning of tech talk, Beef Central caught up with some attendees in Toowoomba to discuss the opportunities they saw in the technology on display.
Steve Taylor, Chinchilla producer
While Chinchilla producer Steve Taylor was a fan of all the technology on display, he said the advances in genomic technology was particularly promising.
"I am keen to see where genomic analysis can take our industry going forward," Mr Taylor said.
"Particularly, the role genomic analysis can play in selection of animals, selection of breed type and where the indicators point us.
"We use some of the genetic indicators and we enjoy using it. It helps us work within our environment and find function within it, so we are not antagonising the animal phenotype with our environment."
Mr Taylor said he also saw big benefits in the CiboLabs' Australian Feedbase Monitor and the use of drones.
"Pasture mapping is imperative when we look at what we are doing with our environment and is in important part of realising our optimal grazing potential," he said.
"Drones are also a benefit to our industry, because they have such a huge range of uses in this time of labour shortage."
Attracting young people with technology
Three representatives from the Federal Government's Austrade department were also excited by the advances in genetic technology.
Trade Commissioner Ross Bray said there was endless benefits in genetic technology.
"I was chatting to a producer about the cattle genetics, making animals more healthy, more productive and exported quicker – that's only going to be a benefit," Mr Bray said.
"It ties in a lot with the carbon and the industry seems to be ahead of the game on that, which is going to particularly important with young people coming forward.
"You even look at something like the drones, all that exciting technology is so important to involve young people in the industry."
Austrade's Investment, Agribusiness & Food Centre of Excellence director Cheryl Stanilewicz said it was also important the industry involved young people in the conversation about sustainability.
"It's so interesting to hear how advanced the agricultural industry is in lowering emissions," Ms Stanilewicz said.
"But I think we need to hear more about what has not been done and how young people can be involved in bringing that work forward.
"We are really focused on young people at the moment because they are desperately needed by the industry and the more exciting you can make, the easier it will be to attract them."
Technology developing for goats
Southern Qld goat producer and Agforce Young Producer Councillor Pieter van Jaarsveld said technology was important for developing the goat industry.
"You have the MSA grading work going on and there is no grading system for the goat industry at the moment," Mr van Jaarsveld said.
"But if you can understand how we eat goat, how you score, the difference between breeds and the difference in quality of meat. That will be important to diversifying the goat industry, value-adding and possibly increasing domestic consumption."
Mr van Jaarsveld said making technology user friendly was the next challenge for the industry.
"Everything is developing slowly and I think it will all become applicable shortly," he said.
"The biggest challenge will be getting farmers to adopt and get it to a point where it is not adding an extra task everyday."