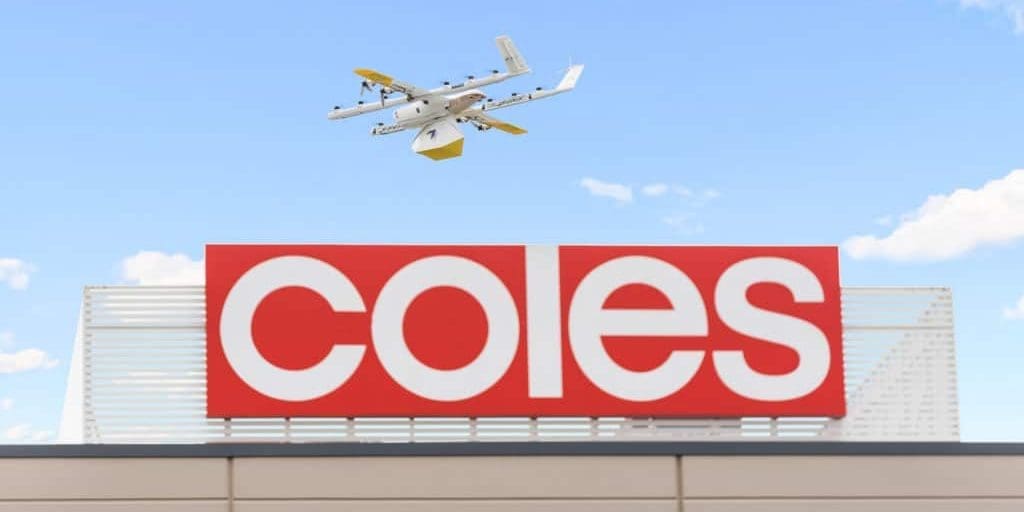 COLES has become the first major Australian retailer to offer drone delivery directly from their stores to customers' homes.
The company this month launched a pilot service in South East Queensland with global on-demand drone delivery company, Wing.
Customers in the Gold Coast suburbs of Ormeau, Ormeau Hills, and Yatala will be among the first to pilot the store-to-door drone delivery model, offering grocery delivery in minutes, directly from the Coles store at Ormeau Village Shopping Centre.
The service will gradually expand to include other nearby suburbs, delivering 500 of the most popular Coles grocery items including bread, fresh produce, meat, convenience meals, snacks, health care items, and household essentials.
Coles team members will process and pack orders, and Wing staff will load the drones and oversee the operation of the delivery service.
Smaller drone delivery services have been trialled earlier by coffee shops and other small local food and beverage businesses, but this is the first attempt by a major supermarket player.
In a statement, Coles head of network development and customer delivery James Geddes said the service would provide a convenient and effective way of delivering everyday essentials to customers' homes in a matter of minutes.
"Customers can now get those urgent items they need in a hurry, delivered by drone, directly from the local Coles Ormeau Village store. Whether they've forgotten to pick up a loaf of bread or fresh milk during their weekly shop or are missing an ingredient for dinner-time meal prep or school lunches, they can now get those products delivered quickly, without having to drive to the store," he said.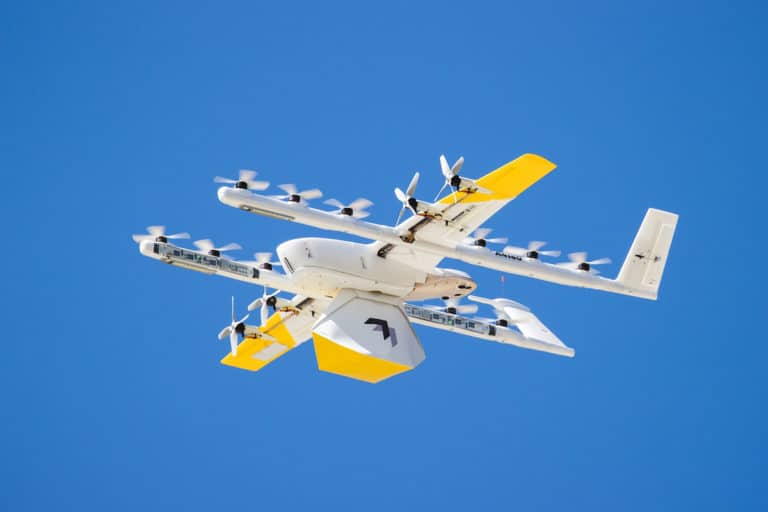 "This new service reinforces our commitment to enhancing the way our customers shop with Coles by delivering anytime, anywhere, anyhow shopping, while supporting our ambition to be Australia's most sustainable supermarket by continuing to reduce the number of trucks on the road."
The Coles drone expansion into Queensland follows a successful pilot program launched in Canberra earlier this year, where Coles co-located its products at Wing's drone delivery facility.
Since the Canberra pilot program began in March, more than 5000 Coles deliveries have been made, with some of the most popular items including fresh fruit, milk, meat, bread, and eggs, along with confectionery, snacks, and cold drinks.
The Gold Coast area is the third Australian region where Wing's drone program will be available, having previously been available to residents in parts of Canberra, ACT, and Logan, QLD, since 2019.
Wing Australia general manager, Simon Rossi, said the company is investing in a range of pilot programs, designed to help enable the delivery program at scale, and bring delivery to more Australians.
"We're helping to expand the delivery options available to Coles customers by bringing affordable, sustainable, and fast drone delivery to the skies of South East Queensland," Mr Rossi said.
"Since launching our drone delivery service in Logan a few years ago, we've heard from customers across South East Queensland who are keen to see drone delivery expand to their region. We're delighted that through this pilot program with Coles, for the first time, drone delivery will be available to residents in the City of Gold Coast."
Customers can download the Wing app, enter their address, and add items to their cart before submitting their order for fulfilment.
Upon arrival, the drone hovers in the air and slowly lowers the package to the ground at the customer's delivery location for a contactless delivery.
Source: Coles