Norco AgriSolutions has annonuced a new distribution agreement with animal welfare and location monitoring platform Ceres Tag.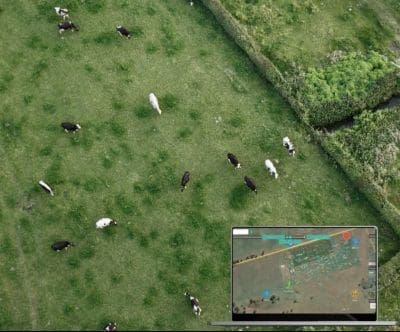 The distribution agreement will initially see Ceres Tag offered throughout Norco's 28 store network from Bundaberg, Qld, to Heatherbrae, in the NSW Hunter Valley.
The products will be supported by a field services team to aid in extension services for Ceres tag implementation.
Ceres Tag provides Norco customers with a new sustainability service that combines nutrition and other animal health related products to help drive efficiency and profitability of farming operations.
Bert Custance, Norco AgriSolutions commercial manager and regional manager central, Bert Custance, said Norco is one of Australia's oldest and largest co-operatives, owned by farmers for farmers, which also has a large agricultural division focused on providing fully integrated solutions for farming and urban customers, operating alongside the Norco foods business.
"Offering advanced monitoring solutions like Ceres Tag, with direct to satellite connectivity for unlimited range and automated reporting, provides our business the opportunity to expand further nationally and potentially internationally with insights to assist our customers deliver an optimal traceable and sustainable product to the market," he said.
Ceres Tag CEO David Smith said the data from Ceres Tag gives can now give producers advanced insights such as Pasture Feed Intake to understand the animal feed efficiency and methane emissions predictions for the phenotypes used for genetic breeding selection.
"The livestock industry is on the cusp of major changes to maintain market access. Information will be required for evidence of good operational considerations and actions. Many people are only now experiencing and realising all the benefits from the knowledge Ceres Tag generates and the relatively low cost to implement".
Source: Norco and Ceres Tag