Beef brands are on the cusp of being able to market eating quality characteristics based on intramuscular fat percentage (IMF%).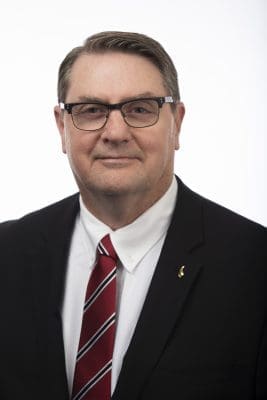 Technologies such as the QFOM camera and the MEQ probe are being trained to measure IMF%, and in the case of the MEQ probe within an hour of slaughter – a measurement which was previously made 24-48 hours post chiller entry.
And now these methods have been endorsed by the Australian Meat Industry Language and Standards Committee (AMILSC) and the standards regulator, AUS-MEAT, paving the way for improvements to meat processing systems and increased plant efficiency.
"The ability to grade for IMF and predicted AUS-MEAT marble on hot carcases is unprecedented. We can now plan how to sort those carcases by IMF and predicted AUS-MEAT marble score to assist design of boning room runs based on that IMF% measure," Australian Country Choice Group Manager Research and Development Paul Gibson (right) said.
"It will particularly benefit Wagyu lines by the ability to grade and identify very early post-slaughter carcases of higher value in end markets."
The formal recognition for the IMF% trait in the AUS-MEAT standards has come about through the Industry Collaboration Working Group established as part of the ALMTech program, to enable faster assessment and recognition of new processing technologies.
Mr Gibson said the establishment of the Working Group was a critical step forward for industry as it provided an interface mechanism between science, technology and industry standards.
He said the Working Group had delivered a more efficient and effective pathway for communicating to AMILSC the scientific and technological advancements to the carcase grade standards that govern the processing sector.
"Our industry carcase grade standards have traditionally been designed and built for human subjective-grade methods. Producers and processors must embrace the new generation objective-measurement machines, and facilitate adoption that will deliver improved methods of accuracy and reliability, while ensuring that the standards are not compromised," he said.
JBS Southern Head of Innovation and Industrial Engineering, Sean Starling, said by improving the speed at which new measures were officially recognised by AUS-MEAT, the Industry Collaboration Working Group had given companies like JBS the confidence to evaluate and invest in new technologies such as the QFOM camera and MEQ. JBS is evaluating both of these technologies at their beef facilities within the Southern Group.
ALMTech chief investigator Prof. Graham Gardner said the extensive verification process undertaken at processing plants across Australia for technologies like QFOM, had generated huge amounts of data, which in turn had given the processing sector confidence in their speed and accuracy of measuring IMF%.
"Having that accuracy and a new product descriptor recognised by AUS-MEAT so quickly as a result of the industry working group means processors can now get on the front foot and adjust cut selection and marketing systems accordingly to benefit from the opportunity," Prof. Gardner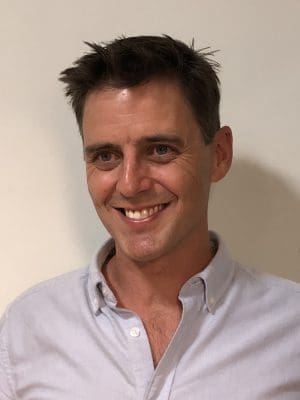 (right) said.
The ALMTech program is supported by funding from the Australian Government Department of Agriculture, Fisheries & Forestry as part of its Rural R&D for Profit Programme, in partnership with Meat and Livestock Australia, Australian Meat Processor Corporation, Australian Pork Limited, commercial companies, State Departments and universities.
Since 2016, ALMTech has been working to develop advanced measurements of red meat quality and quantity that will enhance the Australian beef, lamb, and pork industries' ability to respond to demands and capture value-chain price differentials. By 2040, it is estimated that ALMTech will have generated as much as $510 million extra for the beef, lamb, and pork industries in Australia.