Imagine being able to connect with emergency services when cellular and Wi-Fi coverage are not available.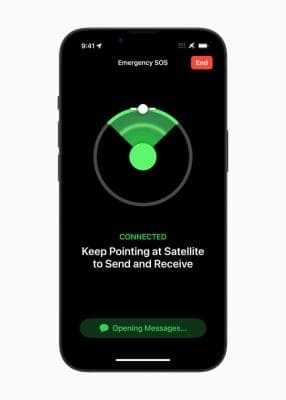 In a move that has been welcomed as a potentially major step forward for safety in the rural sector, that capability has today been activated in the latest generation of Apple iPhones available in Australia.
This morning Apple announced that its iPhone 14 generation of smartphones, which were released in Australia last September, now enable customers in Australia and New Zealand to use Apple's Emergency SOS via satellite feature from today.
Available on all iPhone 14 models, the technology enables users to message with emergency services while outside of cellular and Wi-Fi coverage.
Additionally, if users want to reassure friends and family of their whereabouts while traveling in an area with no cellular or Wi-Fi coverage, they can now open the Find My app and share their location via satellite.
More information on the service can be access on the Apple website here
Farmers welcome next-gen safety system
NSW Farmers says the rollout of emergency satellite connectivity on the latest iPhones will be "a lifesaver for the bush".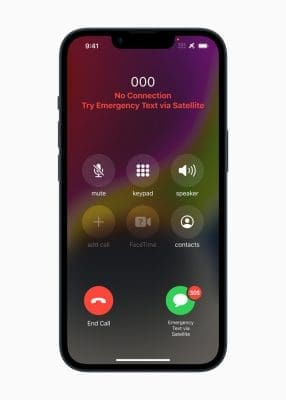 The feature would partly solve a major issue for rural and remote communities where with limited or no mobile phone reception, NSW Farmers Rural Affairs committee chair Deb Charlton said.
"While this won't help us deal with the issue of data connectivity or being able to run your business from the paddock, this puts safety in more pockets across the country," Mrs Charlton said.
"We are continuing to advocate for improved mobile phone coverage for farmers and rural communities, because it is a major factor holding country businesses back.
"But in the short term this technology means that even if you're stuck without a signal and a long way from help, you'll be able to tell someone where you are, and that's a good thing."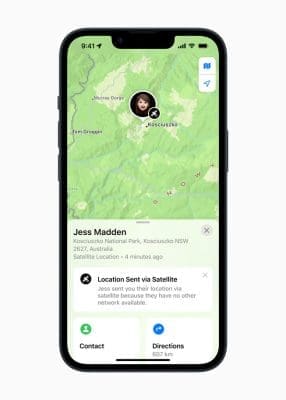 The Emergency SOS via satellite capability was launched in the United States and Canada last year and was slowly expanded to other countries. Mrs Charlton said she hoped to see this sort of technology expand onto more devices.
"Like any new technology it's not cheap – the price of the new iPhone 14 starts at $1399, but it's an important step forward for safety," Mrs Charlton said.
"What we've seen in the past with safety technology like seatbelts is they become more common, other manufacturers adopt them, and eventually they're a regular feature.
"For a great big land like Australia, being able to call for help when you're out of coo-ee will be a gamechanger."
Mrs Charlton said NSW Farmers called for a national investment and planning connectivity strategy to determine clear priorities for the future, and the establishment of a Regional, Rural and Remote Communications Fund to resource long-term investment in telecommunications outside of the major cities.
Source: Apple, NSW Farmers