'The burgers are better at Hungry Jacks' and now, according to the Founder of the fast food chain, they are also better for our world. And whilst the recent release of the plant-based Rebel Whopper has attracted a new customer base, Jack Cowin's primary ambition is to produce more of these economical alternative proteins in Australia, leading to additional jobs and greater investment.
A MENU item once reserved for hipster and vegan cafes in our metropolitan cities has now been unveiled in one of Australia's most mainstream fast food outlets. It was hard to miss the launch of the Rebel Whopper, now available in 400-odd Hungry Jacks outlets since mid October and the sustainable burger is proving to be a huge customer pull.
With an ever growing vegetarian, flexitarian and vegan consumer market, the question is no longer whether plant-based proteins are here to stay. The discussion has shifted since evokeAG 2019 and the focus for the Asia Pacific's premier agrifood tech event is 'How can we  make room on the plate for both'?
It's a discussion Jack Cowin who founded the Hungry Jack's burger chain, and is a major shareholder in ASX-listed Domino's Pizza, will delve into at evokeAG in February 2020.
"We believe there will be an increasing demand for beef as the standard of living in third-world countries increases. We don't believe that our beef production has the capacity to grow to meet this increasing demand.
"Our objective is to produce these plant-based proteins in Australia and export to other markets.  Australia has the capacity to be a low cost producer of grains which will lead to jobs and investment in this country through our competitive product development capabilities," said Mr Cowin.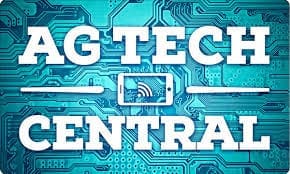 The Aussie company behind Hungry Jack's newest burger, v2food, is successfully capitalising on the plant-based meat market, which, according to CSIRO, is set to be worth more than $6 billion by 2030 in Australia. Founder and CEO of v2food Nick Hazell will also be joining the evokeAG. speaker line-up and will address our existential challenge of trying to feed the 10 billion people expected to live on earth by 2050.
Over two days in Melbourne, more than 70 thought-provoking experts in their fields will take to the stage and share their ideas on how we can challenge the conventions of what we grow, how we grow it and what we eat. The evokeAG 2020 program has been released, featuring speakers who will inspire, challenge and transform the way we think about food and farming into the future.
Joining Mr Cowin as keynote speakers are:
Mike Lee: a food futurist who will explore what the future of food might look like over the next five to 25 years
Andrew Coppin: Chairman and Managing Director of Aussie startup Farmbot Monitoring Solutions Australia who have already sold 1.1. million worth of water monitoring machines
James Madden: Managing Director of Flinders + Co. the first meat company in the world to fully offset all carbon emissions from not only their business but every kilogram of meat they sell
Ranveer Candra: the Chief Scientist at Microsoft Azure Global and leader of the FarmBeats project, a suite of technologies which will slash the cost of "precision agriculture"
Didier Toubia: Co-founder and CEO of Aleph Farms, a cultivated meat company that is shaping the future of food by growing high-quality slaughter-free beef steaks directly from cow cells
Jane Bennett: Managing Director and CEO of ASX listed company TasFoods Ltd who are building a portfolio of premium Tasmanian food brands
Damon Gameau: filmmaker, director and actor who will share his insights and discoveries into practical climate change solutions following the global success of his 2040 documentary
Ethy Levy: Co-Founder of the Bridge Hub – based in Wagga Wagga and Israel – a global agrifood tech innovation hub helping entrepreneurs and researchers validate and commercialise their technologies globally
Farming delegates in the room will be exposed to the latest technologies and opportunities to expand and diversify their operations. Mr Cowin says farmers need to be prepared for change.
"Change is guaranteed. We have to shoot for more efficient ways of producing food as a low cost producer that makes Australia internationally competitive. We have to adapt to a changing world versus that's the way we have always done it," Mr Cowin said.
And more change will be seen at Mr Cowin's own retail outlets with some new meat-free products on the menu in the near future; meat-free chicken and pork burgers proving that even someone who is "serious about beef" can find room on the plate for both.
Click here to view the full EvokeAG 2020 program.
EvokeAG 2020 will take place in Melbourne at the Royal Exhibition Building on 18-19 February 2020. Tickets are available online, with discounted group, student and primary producer delegate passes also available.
Source: EvokeAG 2020