Innovators in the agritech sector have been acknowledged for their contributions to the adoption of on-farm and agri-food supply chain technology at the Australian Agritech Awards Gala in Sydney.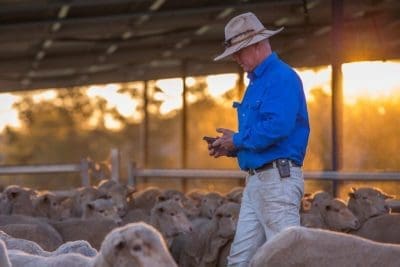 The Australian Agritech Awards Gala and associated Investor Networking event highlighted the exciting developments in innovation, commercialisation, adoption, and expansion of Australian agritech.
Deputy Secretary of Agriculture, Fisheries and Forestry Policy, Rosemary Deininger said agritech is the cornerstone to transforming the way we support industry growth through increased productivity, and market access and diversification.
"Australia has a strong reputation as a leader in sustainable farming but we need to maintain this advantage to remain a viable competitor and continue our growth towards a $100 billion industry by 2030," Ms Deininger said.
"Our innovative farmers, scientists and researchers are driving advancements in bioscience and farming techniques getting us closer to achieving this goal – the agritech sector deserves to be recognised for its contribution to these ongoing efforts."
AusAgritech President Andrew Coppin said the events are critical to increase engagement with the community and give much needed recognition to those in the sector for their exceptional efforts.
"AusAgritech hosts these events with the support of the Department of Agriculture, Fisheries and Forestry to grow and accelerate the national ecosystem," Mr Coppin said.
"While Australia is a world leader in some areas of agritech there is very real potential for it to become a $40 billion per annum contributor to the economy if it is well supported by good policy, collaboration and investment."
In the October 2022-23 Budget, the government committed $12.3 million over three years under the Support Regional Trade Events program to sponsor events – $2 million of which was to support agritech events. This includes funding to support delivery of the Australian Agritech Awards Gala and Investor Networking events in 2023, 2024 and 2025.
For more information, visit: https://ausagrifoodtechawards.org/
2023 Australian Agritech Award winners:
Agritech StartUp of the Year: DataFarming
Ag Climate Tech: Bardee
Best Early Stage: Cibo Labs
Best Food Tech: PostHarvest Technology
Best Founder: RapidAIM
Best in Broadacre: DataFarming
Best in Horticulture: Green Atlas
Best in Livestock: AgriWebb
Best in Water, Aquaculture and Fisheries: SWAN Systems
Best Scale Up: Figured.
Source: Department of Agriculture, Fisheries and Forestry