AGTECH start-up company DataMuster has appointed experienced executive Mark Tobin as its first general manager to steer the business through its start-up phase.
Mr Tobin has previously worked as the chief executive of the Queensland Agricultural Training Colleges, as an executive and manager within the Queensland Ambulance Service, and continues to serve on a number of boards in regional Queensland.
Importantly, he also lives and breathes the cattle industry, having owned and operated a cattle breeding business in the Marlborough district of Central Queensland.
"It's an exciting time to be working within the agricultural industry with so much interest in the new innovations that are emerging, which will change for the better the way we produce livestock across Australia," he said.
Mr Tobin started with DataMuster in November with two immediate tasks: to ready the business to begin trading in early 2019 and to showcase the value of the technology to potential new equity partners.
DataMuster is an online monitoring and reporting platform – data from walk-over-weighing systems is automatically analysed using paddock-based micro-computers to provide critical information on pregnancy status and growth rates of herds.
The online app allows producers to then manage their stock remotely by communicating with paddock-based auto-drafters to segregate animals for sale, supplementation or health treatments.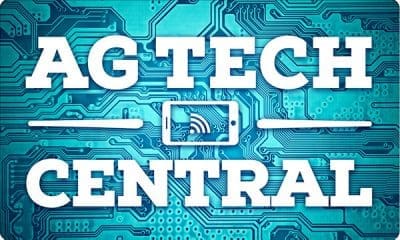 "DataMuster is all about producing more beef with less labour and delivering bigger profits to cattle producers," Mr Tobin said.
"Armed with better information provided in real time from the paddock, cattle producers can make more precise and informed management decisions including when to market stock for maximum return, the available feedbase, and whether individual animals might be suffering from pests, disease or illness.
"It's all about identifying superior genetics which can thrive in harsh and remote environmental conditions, with limited human intervention."
The technology behind DataMuster was developed by CQUniversity and field-tested at AgForce's Belmont Research Station north of Rockhampton.
It was launched to the public during Beef Australia 2018 and since then the system has been trialled on a number of properties throughout Queensland, ranging from prominent studs, to commercial backgrounding operations and extensive breeding operations. It has also been deployed at two sites in Argentina.