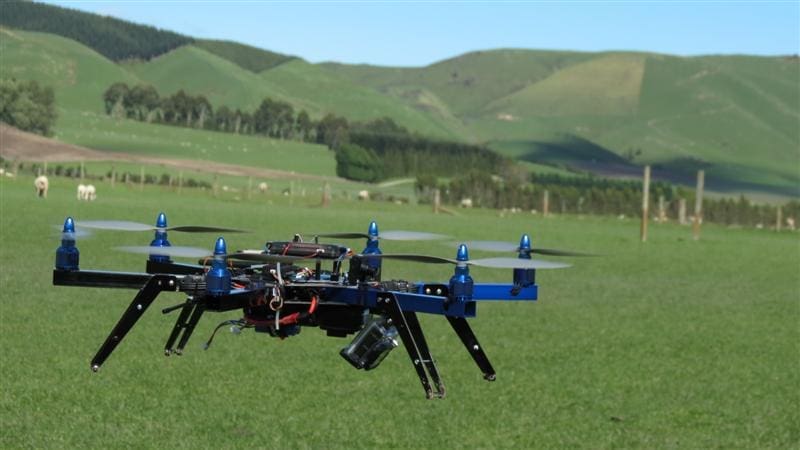 THERE'S no doubt that in the world of agriculture, drones and robots have got sex appeal. But the bubble surrounding them is clouding our judgement on what agtech is really all about. It's easy to get distracted by the toys, and forget the tools that matter most.
Drones, whilst useful in a handful of applications, have proven to be a classic example of its resellers being more in love with the technology rather than actually trying to solve a problem.
Any tech development at its grassroots, like agtech, is about solving problems and often helping its users do more with less. It's often the simplest technologies that are having the biggest impact on-farm; they're increasing efficiency, food and fibre production and sustainability. This is where we need to focus the hype.
Over the past couple of years I've heard people in the industry comment on agtech, saying it's 'overrated' and 'all fluff'; these people also screw their noses up at all the 'hype'.
No surprises from these 'art over science' types, especially given ag is more often than not, a modest and conservative industry. But what I say to the 'non-agtech' converts is there's more hype to come. Without the hype and buildup, agtech won't attract the interest, investment and tech talent that it needs.
"Agtech is well and truly underrated, and it needs the hustle and excitement in order for it to reach its full potential"
And boy, do we need it. The assumption that Australian agriculture is capable of solving its own problems unassisted at the rate it needs to is as ignorant as it is dangerous.
Agtech is well and truly underrated, and it needs the hustle and excitement in order for it to reach its full potential; it's the 'rush' in gold rush.
With this wave of hype comes a new breed of talent into our sector. Never before in the history of our industry has there been an army of entrepreneurs infiltrate it with the sole purpose of hunting down problems and disrupting outdated providers who stand in their way, to attract billions of dollars in revenue and venture capital (investment).
There is a war-chest of global investment funds so big, it dwarfs the value of our $60 billion industry, and it's managed by people who are committed to fueling these startups with the capital they need to scale aggressively.
Already we're seeing some amazing local startups develop relevant, robust, valuable and cost-effective technology for our farmers. And behind them, a growing number of local investors who are backing them.
Simple cost effective technologies that include connectivity, sensors, traceability systems and on-farm compliance are showing us there is low-hanging fruit in Aussie Agtech, and our farmers are hungry for it.
Real-time, remote monitoring of water infrastructure
A classic example is a Queensland startup called Watersave. Their real-time and remote monitoring of water infrastructure which talks to the operator through cheap, newly available networks (that are easy to set up and manage) are right now having a real impact on the bottom lines of their customers.
From cattle to cane farms, Watersave (www.watersave.io)  is a classic case of new people, smart people, coming into the sector, listening to what farmers need, and bringing in technology that is fit for purpose.
The old adage stands, 'If you can measure it, you can manage it', and whilst agtech is not a silver bullet, it is a multiplier of good management.
And as good management involves working with others who are experts in their field, soon, more farmers will come across startups that need a hand testing, trialing or validating their agtech, and I'd encourage all farmers and livestock producers to help out and give them a go.
Agtech is fuelling a unique wave of confidence, comradery and excitement for agriculture that's seeping into cities, and it's exactly the hype we need to maintain our growth and create meaningful and lasting change in our industry.
Introducing Agtech Central columnist Sam Trethewey: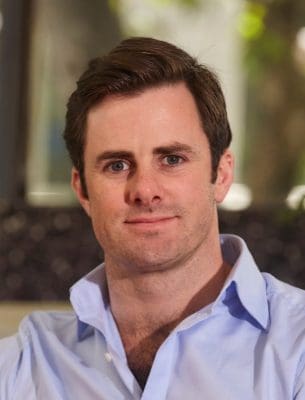 Sam Trethewey is from a farming family and has worked across Australia and overseas on most major commodities including beef, wool, lamb and cropping. He co-founded SproutX, Australia's first and largest agtech accelerator and investment fund where he spent nearly three years developing an ecosystem of support for agtech startups. He has been a regular commentator on agriculture through print, radio and online and has recently started his own food production company whilst also working as Head of Brand for Redhanded, a rural and regional communications specialist.
Questions? If you've got an agtech topic you'd like Sam to tackle, email sam@beefcentral.com
Comments? Each Agtech article carries a reader comment panel at the bottom, and we encourage readers to participate in the discussion and debate
Sam Trewthewey's Agtech column will appear fortnightly on Thursdays, starting 19 July