A software development company based in remote Mareeba in far North Queensland has earned a $10,000 NBN grant for its beef production forecasting tool.
Agtech start-up Black Box Co received the agriculture division grant from NBN's Innovate Grants Program offered across seven categories – agriculture, arts, education, health, indigenous business, tourism and women in regional business. The program aims to help regional tech businesses transform their ideas into game-changing achievements.
The Black Box Co has developed a database and software solution for predictive agriculture in the beef industry. The technology forecasts production outcomes across the supply chain by using machine learning and a growing database of animal records to inform prediction algorithms.
Black Box Co will use the grant to contribute towards increased cloud storage and cloud computational services to drive its algorithms and machine learning component.
"Black Box Co is working to disrupt data flow within the beef industry," said Shannon Speight, one of the company's two female leaders.
The company is now looking to commercialise the machine learning component of its software.
This component involves using records from more than 340,000 animals to inform prediction algorithms to forecast production outcomes across the beef industry supply chain.
These will include predictions on fertility, feedlot and carcase performance and, says Ms Speight, will be paramount to ensuring a more sustainable, proactive and profitable beef industry.
While the beef industry has key innovations that continue to generate more and more data, there's a lack of data visibility and data inter-operability between these data generators, she said.
"This abundance of data within the industry can be combined to create far more powerful insights with the use of a cloud-based master database, smart data cleansing algorithms and machine learning algorithms for prediction and forecasting."
"This will allow the mass of data to drive real, on-farm and within-business decisions to raise the production and profitability of each aspect of the beef supply chain."
To this point there had been nothing in the beef industry to allow producers to link various data sets together, to help them make management decisions, Ms Speight said.

Black Box Co's software allowed the easy ingestion, cleansing and analysis of data from right across the supply chain.
"We have the benefit of truly understanding our industry, understanding the problem, and together we have the capability to produce a really powerful solution," Ms Speight said.
"This consolidation of a highly-fragmented data source has formed our master database, focussed on beef cattle production traits, with end-to-end supply chain information. This database can be used to inform beef cattle research, pharmaceutical research and supply chain development."
Black Box says one pastoral company it has been working with had been able to use the software to identify a $750,000 loss in carcase discounts, which could have been prevented through better management of those animals.
"Producers using the program do not have to do anything with their data," Ms Speight said. "It's taken in its raw form, straight from the crush-side weigh units, simply uploaded from their computer into our cloud-based system. Within minutes, a number of reports are generated, providing key insights from that data."
Currently three live Black Box Co dashboards have been developed for the beef industry, with plans to develop ten more to allow different segments of the supply chain to view their data in a useful and simple form.
"We have been working with our industry trial partners to ensure that our algorithms are accurate, and that it's producing the practical insights that they want to know," Ms Speight said.
Within the first two weeks of the company's launch, Black Box Co had gathered data on 200,000 animals, the company said.
Click here to view the Black Box Co video
AgriWebb expands to US
In other agtech news, Australian developed livestock management software provider AgriWebb has announced its official launch in the United States.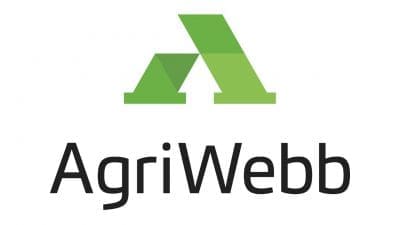 AgriWebb replaces hand written notebooks with software that helps livestock producers to input farming records into their mobile devices both offline and online, providing access to real-time insights to aid decision making around stocking rates, feed costs, gross margins, and more.
"Our mission at AgriWebb has always been to improve the lives of ranchers, large and small, through technology. We've seen the impact our technology can have with over 5000 ranchers using it and are excited to now empower American ranchers to leverage their data to grow their businesses profitably and sustainably," says Kevin Baum, CEO and Co-founder.
"The modern livestock industry is much more complex than generations prior; What was once manageable with notebooks now demands more information," says Travis Maddock, President of Dakota Global Consulting and a fifth-generation rancher in North Dakota.
"AgriWebb provides real-time analysis so that ranchers can adapt to the ever-changing market design and increase productivity, traceability, and sustainability."
In January, AgriWebb announced it had raised $23 million in a Series B funding round, to accelerate its global expansion, with an emphasis on the U.S. Founded in Australia in 2014,
AgriWebb reports that its products are used by cattle producers around the world, covering 14 million animals supported by a team of 55 in Sydney, London, and now Denver along with "boots on the ground" in South Africa, Brazil and Ireland.