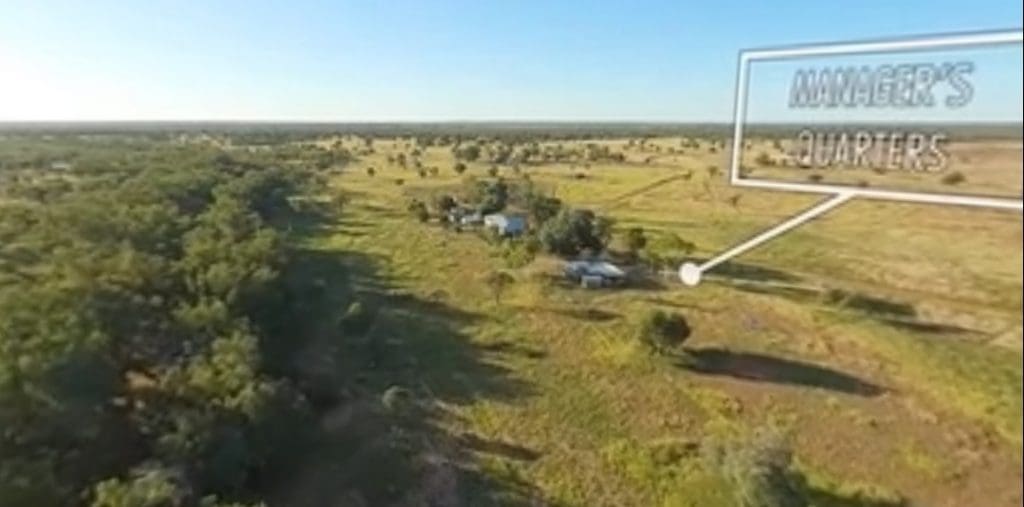 TECHNOLOGY continues to penetrate the rural property marketing field, with the latest addition being the use of 360-degree viewer-controlled aerial camera footage of a property for sale.
360 degree digital cameras take footage in all directions simultaneously, either on the ground or from a drone, allowing the user to direct the vision anywhere they wish.
The first property that Beef Central has seen being marketed using interactive 360-degree camera technology is Tomoo Station in Queensland's Maranoa region, being marketed by Colliers International (click here to read a sale preview on Tomoo, published in this evening's Movement at the Station recent listings article).
Click the link below to access a vimeo file (located in the Tomoo panel at the top of the list to the right of the page, listed under the title 'More from Airswing Media') to view the 360-degree camera footage of the property.
The footage is best experienced via the Vimeo app, but if viewing via an iphone or tablet, drag your finger over the screen to manipulate the camera angle. If viewing via desktop computer, use the cursor, or arrows, to change camera angle wherever you wish.
The Vimeo file accessible below also includes overlaid 'signposting' of key features of the property, as the drone-mounted camera passes over the landscape.
The unique footage was produced by Airswing Media – www.airswing.com.au
Colliers is selling Tomoo via online auction on June 3.