THE Aussie dollar surged past US75c in trading overnight, before settling this morning at around US74.7c – a level not seen since July last year.
The currency has now risen the best part of US6c, or 9 percent since mid-January, when most export beef processors were returning to work after their Christmas break.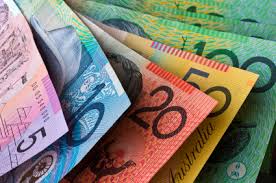 Back on January 21, the A$ sat at US68.75c, a six-year low, and was widely anticipated to fall further.
The significant rally seen since then has created headwinds for Australian beef exports in markets traded in US$ terms.
As reported in Tuesday's weekly kill report, one large multi-site export processor has this week lowered its Queensland grid offers by 20c/kg dressed weight, across all descriptions. Southern state grids issued by the same company fell 10c. The company blamed the adjustment specifically on currency movement.
Another large multi-site processor told Beef Central this morning that it was likely to adjust its grids later today, but would not speculate as to how much.
The A$ surge came amid a rise in oil and some base metal prices. But iron ore, its key commodity link, fell 8.8pc in price, returning almost half of its gains on Monday on renewed concerns about the supply and demand imbalance. The benchmark price for iron ore delivered to Qingdao in China dropped to $US58/t.
International currency traders have flocked to the A$ in recent weeks, analysts reported. It is now trading at multi-month highs against major currencies, rising 1.2pc to 68 euro cents, a 12-month high against the British pound, and gained 1.9pc against the NZ$ overnight.
The currency has been boosted by a recovery in commodity prices from multi-year lows, stable interest rates fixed at 2pc since May last year and improving economic data.
The weakness of the US$ has also drawn interest in the A$. A lack of local economic data at home would keep the A$ contingent on the market's appetite for risk, and the market's reaction to the European Central Bank decision due Thursday night, Commonwealth Bank senior currency strategist Elias Haddad said.
The A$ breakthrough US75¢ may not sit well with the Reserve Bank of Australia, however. Board member John Edwards said last month he would prefer to see the currency at US65¢. Most beef exporters would agree.