A SMARTPHONE tool launched this week will take Australian Wagyu producers "to the next level" in maximising the marbling potential of their cattle, Australian Wagyu Association CEO Dr Matt McDonagh predicts.
The Wagyu Feed Calculator is a free app produced by the AWA and the NSW Department of Primary Industries to help producers to identify the most effective and efficient supplementary feeding options specifically for growing Wagyu cattle to meet feedlot entry targets.
Now available for download, the app was developed by the same NSW DPI team behind the popular Drought Feed Calculator, an online tool which helps producers calculate the cost of feeding cattle to maintain condition and weight through drought. Launched in October 2014, the Drought Feed Calculator app has been downloaded over 20,000 times.
The Wagyu Feed Calculator goes a step further by helping Wagyu producers to calculate the amount and cost of supplementation required beyond their existing pasture to achieve a backgrounding growth rate of 800 grams a day, the rate research has shown is needed for Wagyu cattle to reach their full marbling potential.
Marbling is a major driver of the value of Wagyu cattle. It has been well established from nutritionists that the first year of life is critical in establishing how much marbling an animal can achieve once it hits a feedlot.
Todd Andrews from the NSW DPI, who helped to develop the app, said it was created to address the issue of variable marbling scores in Australian Wagyu carcases, particularly when compared to Japan.
"The issue is that as Wagyu breeders and producers, you have all made significant investments in the genetics to develop that marbling potential, so each time a carcase doesn't marble like you hoped it would, it represents a really lost opportunity," he told last week's Wagyu Edge 2019 conference in Adelaide.
"And for something that has been on feed for 400 to 500 days, (that is) a lost opportunity right through the supply chain."
Mr Andrews said marbling is 30-40 percent heritable, which meant genetic selection underpins steady improvement and could get producers "part of the way there".
"But it also means that nutrition and management represents 60-70 percent of final carcase marbling, and so that is what the app really seeks to make rapid changes to marbling."
AWA CEO Dr Matt McDonagh said "our feedlot systems for Wagyu are world-class.  So it is the variation in genetics, nutrition and growth leading into the feedlot that is contributing to the majority of variation in final carcase marbling outcomes.
"We need to be getting genetics and pre-feedlot nutrition right so that the potential of the animal is met.
"It takes four times as much energy to deposit fat as it does to deposit lean.
"Wagyu feeders can have 10 percent intramuscular fat (IMF) at feedlot entry.  Because of this, it can be hard to get 0.8kg/day with Wagyu on grass alone."
Variable seasons and regular dry periods across Australia meant most producers needed to supplement for their cattle to achieve 800g/day pre-feedlot growth rates and optimum marbling potential.
The app is designed for ease of use. It prompts users to input information such as estimated digestibility of the pasture, pasture height and density, livestock details including number of animals, live weight, desired gain and feeding period, and the on-farm cost per tonne of different feed sources being considered.
It utilises the inputted data to estimate pasture availability, predict weight gain from the available pasture, provide supplement options, predict the supplement requirement to achieve the desired weight gain, and to then calculate the total overall cost of feeding.
The app has five simple screens which enable the user to define their pasture situation and potential supplementary feeds.  The app determines how much growth you get from pasture and how much supplementation you then need to be tipping in to achieve your desired growth rate (see images above).
In the example provided in this screen (left), the app is predicting 0.57kg growth from pasture (65% dry matter digestibility, 10 cm high and 50% coverage), with supplementation of 0.83kg barley required per head per day to achieve 0.8kg/day growth rate for 280kg backgrounders.  Over 60 days, this would cost $23 per head at $450/tonne for barley.  Simple.
Mr Andrews said many producers could do a better job of supplementing young stock according to requirements.
"As we go into just a dry time or the first phase of drought, a lot of producers don't have a good understanding of what is required in terms of energy versus protein versus vitamins and minerals," he said.
"A lot of the time I see producers supplementing protein, often in the form of urea or vitamins and minerals in blocks, when what is really required is energy and maybe some protein to balance that energy up."
After defining where they want their carcases to be, the app in effect helps producers to determine the most efficient way to get there, Mr Andrews said.
"This is a really high input, high value product, so there is definitely an opportunity there to do some work in this area and define the most efficient growth path to get those carcases to the right point for feedlot entry, define it and then make sure you follow the path to achieve it."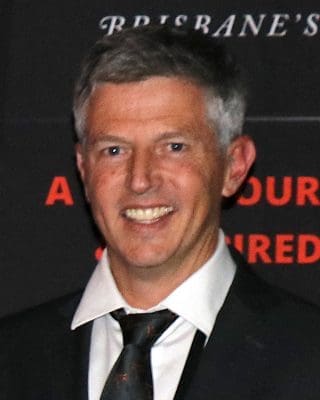 AWA CEO Dr Matt McDonagh said the app was a fantastic tool that is "going to take us to the next level in maximising the potential that we're getting out of our genetic gain."
"It will also start to reduce variation in the product, which is what the Wagyu Industry needs," he said.
"It is a very simple tool which allows you to estimate how much pasture you have got, understand how much performance you are getting and growth from your young livestock up to feedlot entry, and it will tell you how much you need to be putting into them by way of supplementation to achieve the growth rates you want.
The Wagyu Feed Calculator app is now available for download from the Apple Store here and for android devices via Google Play here
MORE WAGYU EDGE CONFERENCE STORIES:
'Tremendous opportunities' for Australian premium beef
Records smashed as buyers re-define the value of elite females in Wagyu genetics sale
Red meat sector needs a 'Minerals Council of Australia'
SA's Mayura Station claims Wagyu branded beef crown
Wagyu Edge conference: AA Co moves into Polled Wagyu
Wagyu Edge conference: 'No need to jump at shadows'
Wagyu Edge conference: Tips for F1 producers
Wagyu breeders converge on Adelaide + PICS