QUEENSLAND beef processor Australian Country Choice has joined a growing list of Australian exporters suspended from trade with China over alleged residue or documentation issues.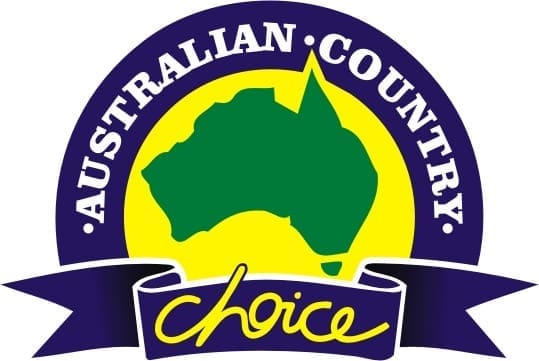 ACC this morning confirmed that it was advised yesterday by the Federal Government's Department of Agriculture Export Meat Program team that its licence to process and export to China has been suspended, as of 18 October.
The reasons provided to DAWE from Chinese authorities related to frozen product received in China that failed a random sampling test for chloramphenicol on beef products inspected at the entry port of Ningbo.
Random product testing that could identify this drug is also conducted at other ports of entry to the EU, Korea and Japan, among others. The department has advised ACC that is has not received any recent advice of detections from import agencies in other markets.
The Export Meat Program staff at DAWE advised ACC that as standard practice, a request will be made to China's General Administrations of Customs China for a second or confirmatory test.
The claimed presence of the compound has perplexed exporters, as it is not prescribed for use in cattle in Australia. It is a drug which may be used to treat bacterial eye infections in dogs and, in some cases, under veterinary care for off-label use in horses.
The ACC suspension is for the same compound that led to the suspension of another southern Queensland export processor, John Dee near Warwick, in August last year.
The detection was not made in beef produced under ACC's own supply chain, but stemmed from beef produced as part of a service kill arrangement for other Australian brand programs. However under the regulations, all beef produced from the processing source is subject to the suspension.
"Given the supply chain processes were beyond ACC's control, it is clearly a huge disappointment and major disruption to our business and our customers' branded programs into China," ACC said in a statement.
In the absence of a China licence, ACC said it will now focus on alternative markets.
ACC said it will continue to work closely with DAWE to search for the possibility of a root cause, to ensure the supply chain integrity of product and processes meets all import country requirements.
China's suspension tally grows
The ACC suspension brings the tally of Queensland and NSW export beef processing establishments that have been suspended from trade with China over regulatory or residue issues to seven.
In August last year, John Dee, which processors cattle for its own brands as well as service kill for a number of other prominent Wagyu and Angus premium brands, was suspended over a detection for  chloramphenicol. No positives for the drug had been found over ten years of previous testing.
"This is a highly unusual compound to have been detected," the Australian Meat Industry Council's Dr Mary Wu told Beef Central at the time. "It is a broad spectrum antibiotic that is not approved for use in the food industry."
As a result of that, there are no prescribed maximum residue limits (MRLs) in place for the compound, meaning any trace detected in testing, regardless of its concentration, is unacceptable.
In May last year, four large export processors – Northern Cooperative Meat Co near Casino, Kilcoy Global Foods, plus JBS Australia Queensland plants Beef City and Dinmore lost access  to China over documentation irregularities. None have managed to regain trade access, despite China's acute meat protein shortage brought on by the African Swine Fever episode.
In December, the smaller Meramist multi-species export plant north of Brisbane was suspended.  
A common thread among all of the suspended facilities is that they produce mostly high-quailty chilled product, including Wagyu and longfed Angus beef, either for in-company brand programs, or for others.
After half a century as a dedicated contract processor for national supermarket chain Coles, ACC last year dramatically changed its business model, adopting a stronger export focus, and taking on a series of service kills for large external beef supply chains.