ONE of Australia's longest standing cattle exporters, South East Asian Livestock Services (SEALS) has voluntarily surrendered its export license, drawing to a close a famous chapter in the northern live trade.
SEALS was established in 1996 by pioneering exporter John Kaus and legendary NT-based cattle buyer Sid Parker, both of whom brought to the company decades of professional experience ranging from the northern pastoral industry to marketing cattle into SE Asia.
For a quarter of a century SEALS was a major player in the trade, establishing strong client base in the Philippines, Malaysia, Indonesia, Vietnam, Thailand and Brunei.
Singapore-based Yarra Corporation bought a controlling stake in the company in 2017, with Mr Kaus passing away 12 months later.
In a recent letter to clients, SEALS General Manager Simon Hopwood confirmed that SEALS had voluntarily renounced its Australian livestock export licence at the end of June.
Mr Hopwood said that since its acquisition by Yarra in 2017, both SEALS and its parent company had been reviewing group operations, especially amid market volatility.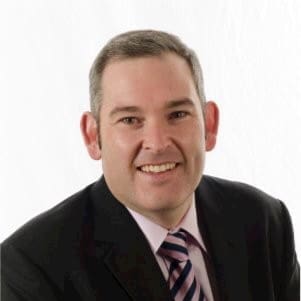 "SEALS has navigated significant trading difficulties which have challenged all livestock exporters and clients, including record high Australian cattle prices, increasing regulatory costs and the significant market disruptions arising from COVID-19," Mr Hopwood (left) said.
While the statement said that Yarra would retain its existing Australian livestock export licence, Beef Central understands it is unlikely the licence would be used to re-enter in the highly competitive northern feeder/slaughter trade.
Yarra's buy-in was at a time when a number of existing exporters and new players positioned themselves for the much-anticipated commencement of live feeder and slaughter cattle exports to China, a trade which never lived up to initial expectations.
This left exporters to compete in the existing SE Asian market, mostly during a period of tightening volumes, which has seen a number of players squeezed out of the trade.
RELATED: The changing face of Australia's livestock export sector since 2011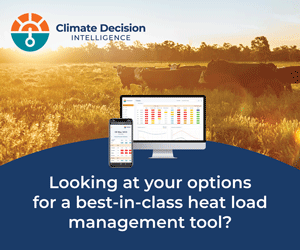 Mr Hopwood, who joined SEALS in 2019 with extensive management-level experience in the Australian meat export sector, is understood to have accepted a senior role with a major processor.
"This new chapter for Yarra will continue to promote and maintain the core values of SEALS," Mr Hopwood said.
The news represents further consolidation amongst Australian livestock exporters, as increasing regulatory and licensing costs, including DAFF's controversial cost recovery regime, continue to put pressure on the trade. The rising red-tape costs have hit while the exporters and importers remain shell-shocked by the run of record high prices for northern feeder cattle in recent years, alongside historically low volumes and now new biosecurity scrutiny as Indonesia grapples with Foot and Mouth Disease and Lumpy Skin Disease.
The official exit of SEALS still leaves remaining exporters competing in a relatively crowded trading space with northern live export volumes expected to remain subdued for at least the coming 12 months.
Earlier articles:
John Kaus: Pioneering cattle exporter to Philippines
China to take bigger stakes in Aus live export companies
SEALS and Yarra announce partnership