Major seedstock producer Palgrove has sold its Gilgal Station to a German investor who has engaged new joint venture Agri Carbon Investments to run the prized Cootamundra property as a regenerative operation.
Agri Carbon Investments stakeholders are SLM Partners and Impact Ag, with Impact Ag leading on the operational role at Gilgal to generate an income from livestock, cropping and carbon credits.
Sale of the 3605ha holding has been approved by the Foreign Investment Review Board, and settled last month for a figure said to be close to the $55 million anticipated when it listed with LAWD in April.
Located on the south-west slopes of New South Wales, Gilgal was marketed as having a carrying capacity of 37,000DSE and 560ha of dual-purpose winter-cropping country.
The sale winds up three years of ownership by the Queensland-based stud and commercial cattle operation which since last year has been fully owned by the New Zealand Superannuation Fund after it bought out joint-venture partners Prue and David Bondfield.
Palgrove purchased Gilgal from its owners of more than 150 years, the Ward family.
Palgrove chief executive officer Will Heath in April told Beef Central a shift in company strategy to focus on expanding its portfolio in Qld and northern NSW had prompted the listing of Gilgal.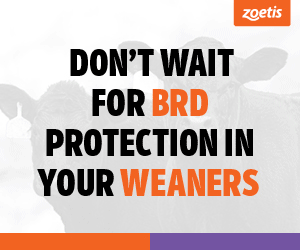 "It is a significant distance from our main portfolio of assets and is no longer aligned with our overarching strategy," Mr Heath said.
"Our intention is to reallocate the proceeds of this sale into our expanding asset base in northern NSW and Qld, closer to most of our clients."
LAWD senior director Col Medway said the listing attracted interest from institutional investors on the aggregation, and from locals on the separate assets, namely the 1631ha Gilgal, the 1633ha Winona, and the 341ha O'Connors block.
Mr Medway declined to comment on details of the sale.
The buyer is believed to be Lukas Asset Management's Land und Fortwirtschaft fund, a family-backed investor with assets in agriculture and forestry.
Smooth transition under way
Agri Carbon Investments chief investment officer Bindi Turner said Gilgal Station was owned by a separate managed account, with the investor drawn to Gilgal for its track record as a productive mixed farm, and its carbon opportunities.
"It's been well run by the Wards and by Palgrove…and it's the foundation asset for Agri Carbon Investments," Ms Turner said.
"With their expertise in mixed farming and carbon, Impact Ag will be the operating partner."
The new owner has purchased 7000 composite sheep plus around 1000 Angus and Charolais cattle in total which Palgrove has been running on Gilgal, and lived experience of the property is also on board.
"The staff at Gilgal have now joined us, and…service providers are staying on too."
Ms Turner said sheep, cattle, and crops were expected to stay in the mix to work with the seasons and markets for optimal outcomes.
"We're looking to take advantage of grazing management, which will be intensifying with additional water infrastructure and fencing, plus the carbon aspect."
Gilgal is located close to commodity markets and processors for livestock, grain and oilseeds, a further sweetener to its appeal to the buyer.
Ms Turner said the weaker livestock markets seen in recent months in response to the drier season have been no deterrent to the new ownership or management.
"It's certainly a challenge with livestock margins, but the owner has a long-term view, and wants to participate in carbon opportunities."
Ms Turner said Australian Carbon Credit Units generated on Gilgal will be traded, and were not being eyed as offsets for the family's investment portfolio.
"It'll be generating ACCUs which can then be sold."
She said ACCUs as created within a framework regulated by the Federal Government made Australia unique in the global investment landscape.
"So much of the carbon market globally is voluntary; ACCUs do make Australia attractive in carbon markets."
New fund coming
While Gilgal has a single owner, Ms Turner said Agri Carbon Investments was looking to buy similar mixed-farming properties through a fund open to numerous investors.
"We're rolling out this strategy for a new multi-investor fund which is aiming to raise around $250M and invest in high-rainfall mixed farming, implementing regenerative practices to increase productivity and increase natural capital."
"It will be called the SLM Agri Carbon Fund….and next year we will be looking for property; we've got to raise the funds first."
Ms Turner said properties bought by the fund would ideally have an annual average rainfall of more than 500m, but irrigated country in lower-rainfall areas could be considered.
As with Gilgal, Impact Ag will be running the ruler over options for livestock and cropping each season to look for the optimal combination of ungrazed cash crops, straight pasture, dual-purpose crops, and livestock on the fund's assets.
"It's about the highest value and the best use; if there's a chance to increase natural capital through grazing pasture, that's what we'll do."
Impact Ag has a solid track record of managing agricultural properties, including Rupert Murdoch's Cavan Station near Yass on the Southern Tablelands of NSW.
Based in Armidale, NSW, Impact Ag's website says it has $955M in assets under management across Australia and North America, and its Australian assets have earned $1M in soil-carbon credits.
SLM Partners holds the investment expertise in the Agri Carbon Investments JV.
In 2012, it launched its $75M SLM Australia Livestock Fund, and assets include the 43,000ha Padua Park in Cunnamulla.
SLM Partners manages a number of real assets in Europe and the United States covering forestry, tree crops and organic row crops.