SOME Queensland beef processors dropped rates another 15c/kg on cows and grass steers on Friday, but part of that at least may have been about better alignment with competitor offers in a rapidly-declining market.
While some sheds remain inactive in the direct consignment market this week due to heavy bookings, others still have some spaces with a price for late June. Others are quoting July delivery only, without a price attached, as the market instability continues.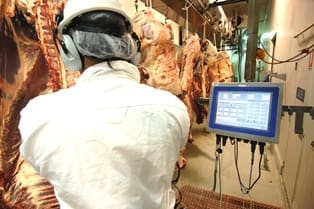 Offers seen from competitive processors this morning have heavy grass steer four-teeth for kills in southern Queensland at 545-550/kg, and heavy boner cows 460c. Expect to receive 10c/kg less than that for Central Queensland deliveries.
It's worth pausing for a moment to summarise the extent of recent slaughter cattle price falls. This time last month southern southern Queensland four tooth ox were still making 565-605c, and cows 500-530c.
Three months ago (our report from 28 February), the same descriptions were making 615-620c and 550c – a drop of 70-75c/kg on both compared with today's rates, worth about $262 on a typical 350kg steer carcase.
While we hesitate to use the word, 'glut', direct consignment cattle bookings with eastern states processors this week are as far forward as they have been since the 2019-20 drought.
Some large operators have currently withdrawn their quotes for slaughter cattle, with plenty of Queensland plants now fully-accommodated deep into June. Nobody appears to be offering a price yet on July delivery, however there is a view that the new financial year may spark an additional wave of supply among people who have held back for tax management reasons.
In southern states, direct consignment prices are mostly unchanged this week, after some exporters lowered their offers the previous week by another 20c/kg. We've seen quotes this morning out of southern NSW with four-tooth steer at 575c, and heavy cows 470c. Some other southern plants have withdrawn quotes this week, with plenty of cattle already on their books.
Saleyards continue to struggle to maintain prices for slaughter-type cattle this week.
Gunnedah had a yarding of close to 4000 this morning, with both cows and slaughter steers described as firm, with heavy cows making around 230c/kg live and lighter descriptions 180c. Bullocks at Barnawartha slipped another 20c/kg selling from 258-282c, while heavy score 3-4 cows ranged from 196-228c.
Fortunately larger weekly kills through May have helped ease the supply pressure a little. The NLRS kill report for the week ended Friday is yet to arrive, but the previous two weeks – both above 119,000 head – were the largest for the year so far.
That's likely to be reflected in solid export volume for May, when DAFF shipment figures are released in coming days.
Labour challenges remain
Processing labour remains a key limiting factor in responding to larger cattle supply heading into winter. Most processors are trying earnestly to build more skilled and semi-skilled labour into their rosters, but it's a very slow process, Beef Central has been told.
International beef demand remains very flat this week, has contributing to the current trading conditions.
There was no NLRS national weekly kill report available by the time this item was posted. Results will be added here when they arrive.