RAIN continues to have a strong bearing on beef processing operations across eastern Australia, as the industry re-emerges from four weeks of holiday-shorted operations through April.
Some Queensland processors are again scheduling three and four-day operations this week, and some say next week could be the same, as saturated country starts to dry out after intense rain over the past week.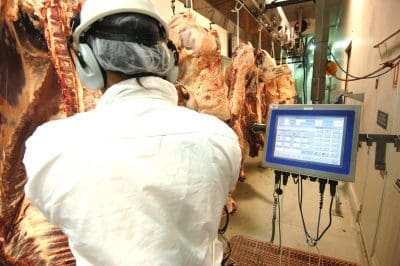 Queensland's five large central and northern export processing sheds look like being hardest-hit by current weather patterns, but large numbers of cattle from central and northern parts of the state also flow into the state's southeast corner, and indeed, head interstate for processing. Bindaree, near Inverell in NSW for example, routinely processes cattle out of Queensland's Channel Country.
Some regions of central and western Queensland have logged record May rain, and many river systems have recorded moderate to intermediate floods over the past week. Cattle centres across the state received some big rainfall recordings over the past seven days, including Charters Towers 182mm, Emerald 160mm, Blackall 83mm, Warwick 101mm and Roma 63mm, with much larger falls received in cattle supply areas in the Roma sale's catchment.
Several Queensland operators said they are anticipating missing days again next week.
Feedlots, mostly located close to all-weather roads, are delivering a lifeline for some Queensland processors this week, in providing a reliable access to extra grain slaughter cattle to fill holes in rosters during the wet conditions.
Weekly kill
As the NLRS weekly kill graph published her shows (2022 year plotted in black), adult cattle slaughter numbers had started to recover from the annual Easter/ANZAC Day holiday slump, reaching almost 91,000 head the week before last, before retracting 4.5 percent again last week, to 87,025 head. Still well behind the same period last year, and dramatically behind 2020 when the drought turnoff impact was still evident.
Rain was the biggest influence behind last week's fall in production. Queensland, where the worst of the rain impact was seen, saw throughput fall 10pc for the seven days ended Friday, to 39,379 head.
NSW was marginally lower for the week at 25,612 head, with Bindaree Beef returning to work the previous week after its routine annual 10-day break between Easter and Anzac Day for maintenance. Victoria continued to gain momentum heading into winter, recording its third largest weekly kill this year at 12,088 head.
Tasmania recorded its second highest kill this year of 4410 head, up 15pc on the previous week, while South Australia (3285 head) and Western Australia (2251 head) were little changed from the previous week. Longer-term, Western Australia has shown a gradual decline in numbers, heading into winter, as it did last year.
Female kill
Worth noting is a gradual rise in the rate of female slaughter evident over the past couple of months. Last week, national female kill reached 44.1pc of the total, showing a gradual rise since early April. Female slaughter numbers are still somewhat off the 47pc figure that represents the tipping-point between herd expansion and contraction, however.
Grid prices steady
There's little to report in the direct consignment slaughter grid pricing space this week, with most competitive processor grids remaining unchanged for another weekly cycle. One large operator was not offering quotes at all this week, suggesting their business had requirements pretty well covered until June.
In southern Queensland, grids seen this morning have best offers for heavy grassfed four tooth steer at 775c/kg (780c in one case for HGP-free, or 770c implanted), and 715-720c/kg for heavy slaughter cow.
Recent rain is still seeing several operators playing catch-up, with some cattle originally booked back in April only being delivered this week.
In southern states, best heavy cows are making 720c/kg this week, with heavy four-tooth PR steers around 790c – not far off Queensland rates.
There's been signs this week of Queensland processors pushing interstate to try to fill a few gaps caused by rain and saleyards closures this week (see separate story).
No 'wet weather money'
Historically at times like this, processors impacted by rain have offered some 'wet weather money' as an inducement to get slaughter cattle moving during challenging supply periods.
Two things appear to be against that this year. The first is the current price of slaughter cattle, still near record highs. The second is the underlying shortage of cattle that still exists, post drought.
"If we don't kill them this week, we kill them next week, or the week after – so there is little point in offering more money when rain challenges emerge – there is only so many cattle to go around," one processor said this morning.
"It cost a lot of money to have a down-day (closure) at any plant, but you can only kill each animal once," he said.
It means that any financial inducement to extract cattle out of saturated paddocks this year is unlikely.
One of the key factors behind current supply that is that there are more cattle on feed across Australia now, compared with this time last year, providing a few more numbers for weekly kill rosters.
Longer-term impact
Longer-term, the recent rain will have a very positive impact on producers' ability to finish cattle, and turnoff weights.
It also further reinforces the national herd recovery process. Two years of exceptionally good seasons have now pushed the national beef herd's rate of recovery after drought far above expectations. One large processor's livestock manager suggested that herd recovery was now perhaps a year ahead of where it otherwise would have been, if seasonal conditions had remained only average or below average.
"In some areas, breeding herds are now almost back to where they were, pre-2019," he said.