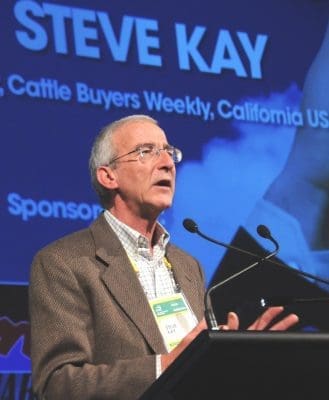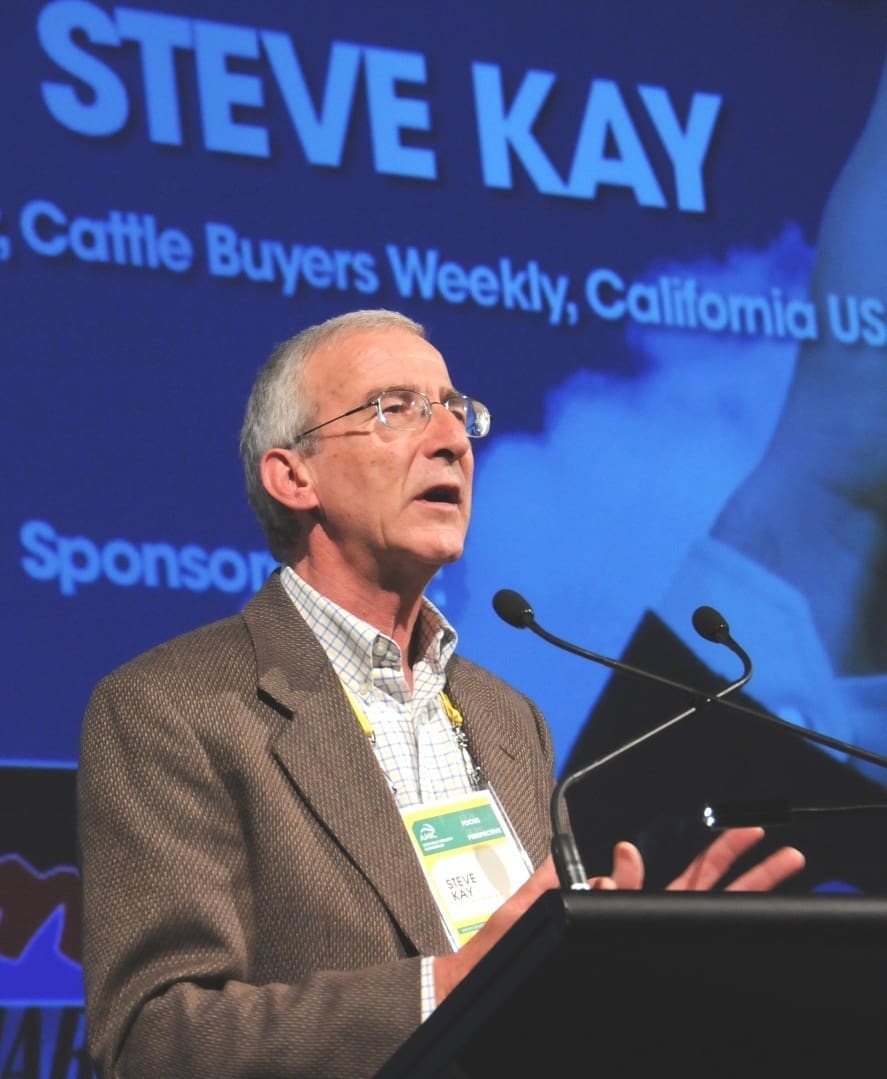 A monthly column written for Beef Central by US meat and livestock industry commentator, Steve Kay, publisher of US Cattle Buyers' Weekly
CATTLE producers in the United States have become increasingly frustrated with the grainfed (live) cattle market.
Their concerns about the shrinking cash market in favour of the formula pricing* of cattle led to a plan last year by which packers would voluntarily buy more cattle on the cash market. But it has so far not achieved what industry leaders had hoped for. * To learn more about the practise of formula pricing in the US beef industry, click here to view an earlier Beef Central story.
On top of this, US cattle feeding margins have been flat to negative this year while the operating margins of fed beef processors have soared to record levels (apart from the COVID-19 pandemic-inflated margins last year).
Industry leaders thus face a challenging conundrum. How do they address the huge disparity between these margins without government regulatory action?
Such action, like forcing packers to buy half their cattle on the cash market, might harm the very cattle feeders it would aim to help. Nor will any congressional investigation into packer concentration get to the heart of the issue.
An unprecedented meeting of the leaders of five US producer organisations last month led to several action items. They included:
Expediting the renewal of USDA's Livestock Mandatory Reporting, including formula base prices subject to the same reporting requirements as negotiated cash and the creation of a contract library
Demanding the Justice Department issue a public investigation status report and as warranted, conduct joint DOJ and USDA oversight of packer activity moving forward, and
Encouraging investment in and development of new independent, local and regional packers.
The producer coalition then followed up with several demands. They included:
Expanding beef processing capacity
Broadening labour policies to strengthen the US beef processing workforce
Increasing transparency in cattle markets by re-authorising Livestock Mandatory Reporting (LMR)
Supporting industry efforts to reform "Product of the USA" generic labeling, and
Ensuring proper oversight of cattle market players by concluding the ongoing US Department of Justice investigation into the meatpacking sector.
Labour issue, not slaughter capacity issue
The coalition's focus on adding slaughter capacity, however, ignores two key facts.
Daily and weekly slaughter capacity in the US is ample. What is lacking (a situation Australia is also all too familiar with) is enough workers to staff plants at maximum capacity utilisation levels.
Most beef, pork and poultry processing plants in the US are still running 10-15pc below where they should be because of labour absenteeism at most plants. It seems the coalition ignored what Tyson Foods also said during last month's meeting about its capacity utilisation.
Its plants over a five-day week are running at only 80pc of capacity and in a six-day week are running at a full five-day capacity.
I have tracked US beef processing capacity and capacity utilisation since 1988. That year saw an industry-wide capacity of 145,000 head per day. The total declined to a low of 125,500 head per day in 2016, but currently stands at 133,225 head per day in the 68 largest beef slaughter plants in the US. Another 4000 head of daily capacity is on the books to be added in the next two years or so.
Supply and demand drivers
I respect any efforts to help producers get more money for their cattle. But the coalition's demands ignore the key driver of the US cattle and beef markets. The price of virtually every product sold on an open, unregulated market is based on supply and demand, and the cattle/beef complex is no exception.
Supply and demand clearly drove the US cattle and wholesale beef markets in the past decade. Severe to extreme drought across much of Cow-Calf Country from 2010 through 2012 meant the national herd on January 1, 2014 was 3pc below a year earlier, and the smallest herd number since USDA's data series began in 1973. The herd liquidation that took place had both negative and positive consequences.
The decline in cattle numbers forced at least four US fed beef plants and six non-fed plants to close. Meanwhile, cash live cattle prices began to climb because of the tighter cattle supplies.
The price of a Five-area USDA Choice steer averaged US$114.73 per cwt live in 2011 and a record US$154.56 per cwt in 2014. Annual prices then declined to US$148 per cwt in 2015 but that did not prevent fed beef processors from losing money. Feeder cattle prices enjoyed the same trajectory to record levels in 2014 and 2015.
Fast forward to today and live cattle prices and packer margins have a totally different relationship. Cattle prices have been stuck in a US$118-120 per cwt range for the past two months, while packer margins have soared.
Any suggestion that US packer concentration has caused the current disparity between the margins should also be rejected. Packer market share has scarcely changed in the past ten years. The top five US packers' share of commercial cattle slaughter in 2019 was 60.4pc, according to my exclusive market share data. It was 63.1pc in 2015 when fed beef processors suffered losses.
My fervent wish is for US industry leaders to acknowledge the supply-demand forces at work and to focus on developing a new mechanism to price live cattle.
One solution, which I have long advocated, is to introduce a live cattle index that would include cash and futures prices, boxed beef prices and by-product values.