THE FIRST draft of the much-anticipated beef industry language review is being distributed to the industry steering committee this week and it is anticipated that an industry draft will be available by the second week in November.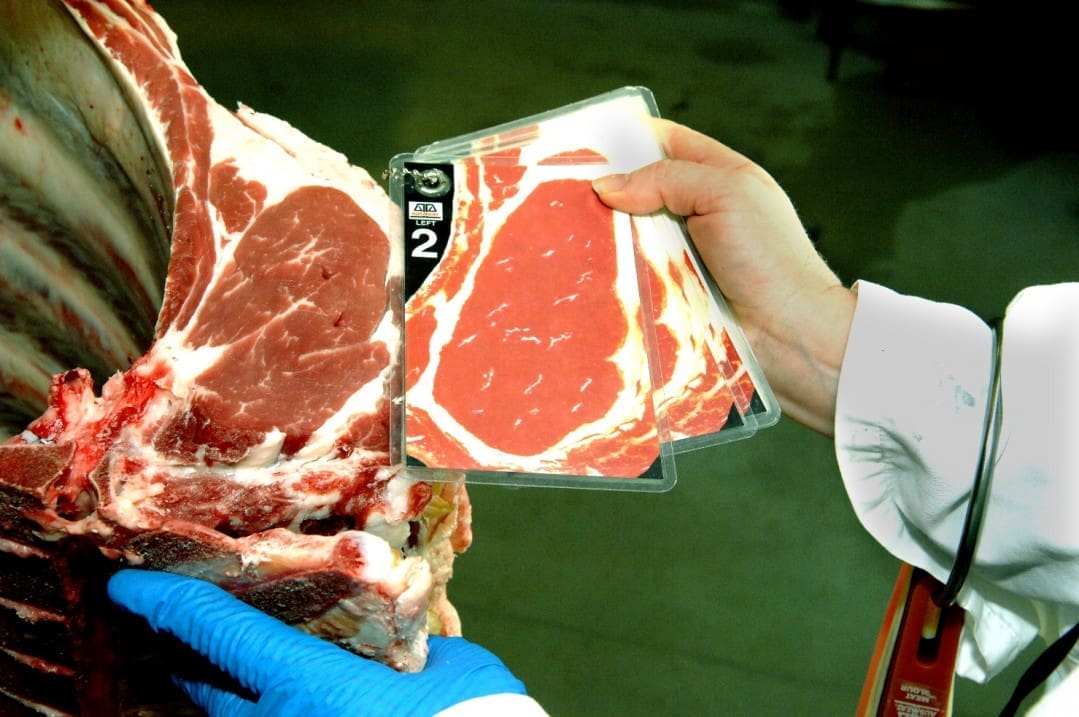 This is the first step towards important reforms in the way the industry describes and trades its cattle and beef.
The outcomes from the finished Beef Language White Paper are likely to be tabled later this year or in early 2016, Beef Central has been told.
A six-member consultative team, termed the beef language white paper consortium, has been charged with conducting the review, working under an industry steering committee including representatives from Cattle Council of Australia, Australian Lot Feeders Association, Australian Meat Processor Corporation, Australian Meat Industry Council and MLA.
The report authors (click here to see an earlier article about who's involved) have taken a pragmatic approach in their preliminary findings, suggesting that while some recommendations could be implemented almost immediately, others will take time, being contingent on technology advances and other developments.
A common thread running through many of the proposed recommendations is an expectation that rapidly emerging technology advances will have big implications for the direction of any reforms in livestock and meat trading language and description. Hence it may be better to delay some recommendations to account for this.  Other items will require further research, and/or discussion between sectors and stakeholders.
More than 50 industry submissions were received over the past six months as part of the preliminary language review process, from a wide cross section of producer, processor, retailer, non-packer exporter interests.
For those who did not engage in that initial call for submissions, there will still be plenty of opportunity for comment and feedback on the draft document now arriving in industry hands, Beef Central understands.
A meeting was held last Monday to view the preliminary round of recommendations put forward by the consortium.
"A" cipher likely to get replaced.
Among the wide-ranging preliminary recommendations is a call to banish the much-criticised "A" cipher AusMeat language descriptor used in the export and domestic wholesale beef trade (and occasionally seen at retail).
The term "A" has been widely criticised for years as giving unwitting customers the impression that "A" stands for a quality statement, when it fact it means the opposite: budget eight-tooth cow, ox or bull meat. "A", in this case, simply means "Australian."
The plan would be to replace the "A" cipher with a letter or cipher term more appropriate for the budget/manufacturing beef category.
The "A" cipher issue is an example of one of the recommendations that has universal sectoral support for change, which could be adopted virtually straight away, once the industry signs off on the final document.
As part of the review process, a number of key principles, agreed to by broader industry, were developed, on which the recommendations have been made. Some are discussed above, while others include:
That the consumer is the critical point in the supply chain, which is central to the purpose of any beef language. In some criteria, that represents a significant departure from the existing language.
A fully-collaborative supply chain, linked to latest-available technology. This element acknowledges the significant impact that rapidly advancing carcase and live animal assessment technologies will have in underpinning any future changes to beef language. These technologies will reward efforts to increase product value at any stage along the supply chain.
While accommodating any new opportunities for beef through technology uptake, the language should not preclude trading under the current descriptions, however. Essentially, this makes any new inclusions optional – but equally, there will be an expectation that once new technologies are in place, beef customers will be 'brought along with' the new language as it develops
Any new technology that's adopted will have to deliver increased accuracy – effectively, better than what the industry already has – while taking away subjectivity that currently exists. The objective is to go down a path of automation and fully-objective measurement for as many of the beef language traits as possible.
Wherever possible, the beef and livestock languages become much more integrated, from paddock to consumer, and in terms of feedback, from consumer back to paddock again. Currently, live animal measurements in areas like fat, body condition score and other traits are of no relevance to the consumer. Effectively, this will mean aligning the carcase and live animal languages
Any revisions to the language will need to facilitate trade and add value along the supply chain, and underpin a fair and equitable trading platform for all supply chain participants.
The language structure should aim for equivalence with global standards, wherever possible.
Any additional regulation should be avoided, wherever possible.
Cattle Council nominee and industry spokesperson on the language steering committee, Queensland beef producer Ian McCamley, says while some items within the preliminary report could be adopted straight-up, there was still a "fair deal of disagreement about others, where outcomes would take more time."
"An example could be dentition versus ossification. While most producers are keen to see dentition moved out of the equation altogether, processors are divided. Both systems have their shortcomings. That's an example of an attribute where we'll have to leave the old measurement in place, so those processors that wish to can continue to trade with international customers under the existing language," Mr McCamley said.
"But the opportunity must also be there to allow others to move to a new paradigm if they choose to. An example is new scanning technologies to directly measure animal maturity, based on bone density, which could supersede the need for both dentition and ossification altogether," Mr McCamley said.
One of the benefits in the preliminary language document in its current form was that it clearly identified those areas that will need more research.
"It will give the industry some clear indications about where to spend future research dollars, in order to develop better solutions to determining problem areas like physiological maturity," he said.
Some other key features put forward as part of the preliminary recommendations:
That a new optional cipher be added to existing ciphers, called Eating Quality Guaranteed (EQG), based on Meat Standards Australia grading results. For supply chains choosing to use it, the EQG cipher would replace existing (and some would argue, confusing) ciphers like YG or YP, with a common cipher based solely on MSA eating quality. Such a cipher would potentially open-up opportunity for higher-performing four-tooth or even six-tooth cattle, for example, that are currently being negatively impacted in export and domestic beef trade, based on current ciphers.
Mr McCamley said ultimately, the vision in any revised industry language would be to see all slaughter cattle in Australia being eligible for MSA grading, should supply chains wish to apply it, using new technologies and pathways.
While the group recommended that current ciphers based on dentition remain in place for the time being, there was certainly a view that the industry must ultimately move away from dentition as a determinant of age/maturity, he said.
"It's one of the areas where there is certainly mixed views, both between and even within sectors. That's one of the areas where there is definitely a need for more R&D.  How good would it be if the industry can get to a point where a live animal can be scanned for physiological maturity, with that same information fed backwards and forwards through the system."
Some of that information would have additional value in pathway decisions along the supply chain. In the feedlot, for example, a more highly-ossified animal might be fed very differently than a less ossified younger animal.
"If we can just line up those measurements and traits from the live stage, right through to the retail meat case, it means the industry can get those market signals right. At the moment, that's just not happening as effectively as it should. It would mean we would no longer see a high MSA index animal which happens to have six teeth being discounted hundreds of dollars, over a low index animal with two teeth," Mr McCamley said.
Lean meat yield standard
Another report recommendation suggests that an industry standard be set for formulating lean meat yield. That process is likely to include a range of predictive technologies, but would be designed to 'tie-together' the technologies so yield assessment was the same at one processing plant as it is at another.
Standardising yield assessment will become important if and when payment in yield starts to occur.
In language descriptor areas like meat colour, marbling and related traits, there was a need to harmonise objective measurements, Mr McCamley said.
"Once we get to the final recommendations for each of these areas, we can really hone-in on the R&D that is going to give the industry the best bang for its buck in delivering it," he said.
"That includes some of the vision R&D work that is happening through the MSA beef task force. I think all of these things (language review, and the commercialisation of new carcase and live animal assessment technologies) are happening at once."
"But underpinning all this, the industry has to continue to work with its customers across the world. Things can't just change course overnight."