Australia exported 37,913 cattle in April, according to latest DAWE data, taking total numbers shipped so far in 2022 to 164,107 head, 47 percent below the five-year-average for the first four months of the year.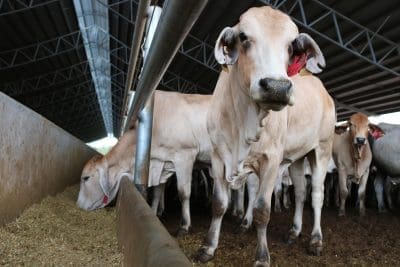 Exports to Indonesia dominated trade activity, with 30,988 cattle shipped for the month, only 13 percent below the five-year average for April.
Of that volume, almost half – 14,569 – were exported from Darwin, with the balance shipped from Broome (8737 head), Townsville (4106 head) and Wyndham (3576 head).
Only 2208 cattle were exported to Vietnam, in one shipment from the Port of Fremantle,
1609 breeder cattle were exported to China and 1596 feeder cattle to Israel in April, also all from Fremantle.
Of the approximately 30 livestock vessels are, or have been, AMSA accredited in recent years, enabling them to ship cattle from Australia, only about half have been operating out of Australian ports this year, with the remainder working on other runs, such as from South America to China and between the Middle East and Europe.
The 164,107 head exported in the first four months of 2022 is the slowest start to the year for more than a decade, according to export data, with the average for January to April over the past 10 years running at 320,278 head.
April was a bumper month for feeder buffalo with 1655 head to Indonesia.
As reported late last week, a slowdown in cattle exports is now likely following the FMD outbreak in Indonesia – more detail here – Qld rain, Indo outbreak weigh on northern cattle export trade