The Bureau of Meteorology is predicting a wetter than average period across Australia from now until the end of November, as well as an earlier than usual onset of the northern rainfall season.
The Bureau says the next fortnight (17 to 30 August) is likely to be wetter than average for most of Australia, with a greater than 65 percent chance across most of the southern half of the mainland.
However, chances are close to average in south-west WA, Tasmania and much of the northern tropics.
The outlook favours a drier than average fortnight (greater than 60 percent chance) for the far south-west of WA and some areas of the tropics, mostly around the Gulf of Carpentaria.
September to November is likely to be wetter than average across the eastern half of the mainland (greater than 70 percent chance in most areas), wetter than average in north-eastern Tasmania and drier than average in south-west Tasmania, and also drier than average (greater than 60 percent chance) over much of northern to central WA.
The northern Australian dry season spans May through September. As tropical northern Australia typically has very low rainfall totals during the dry season only a small amount of rainfall is needed to exceed the median.
Early rainfall onset likely for most of northern Australia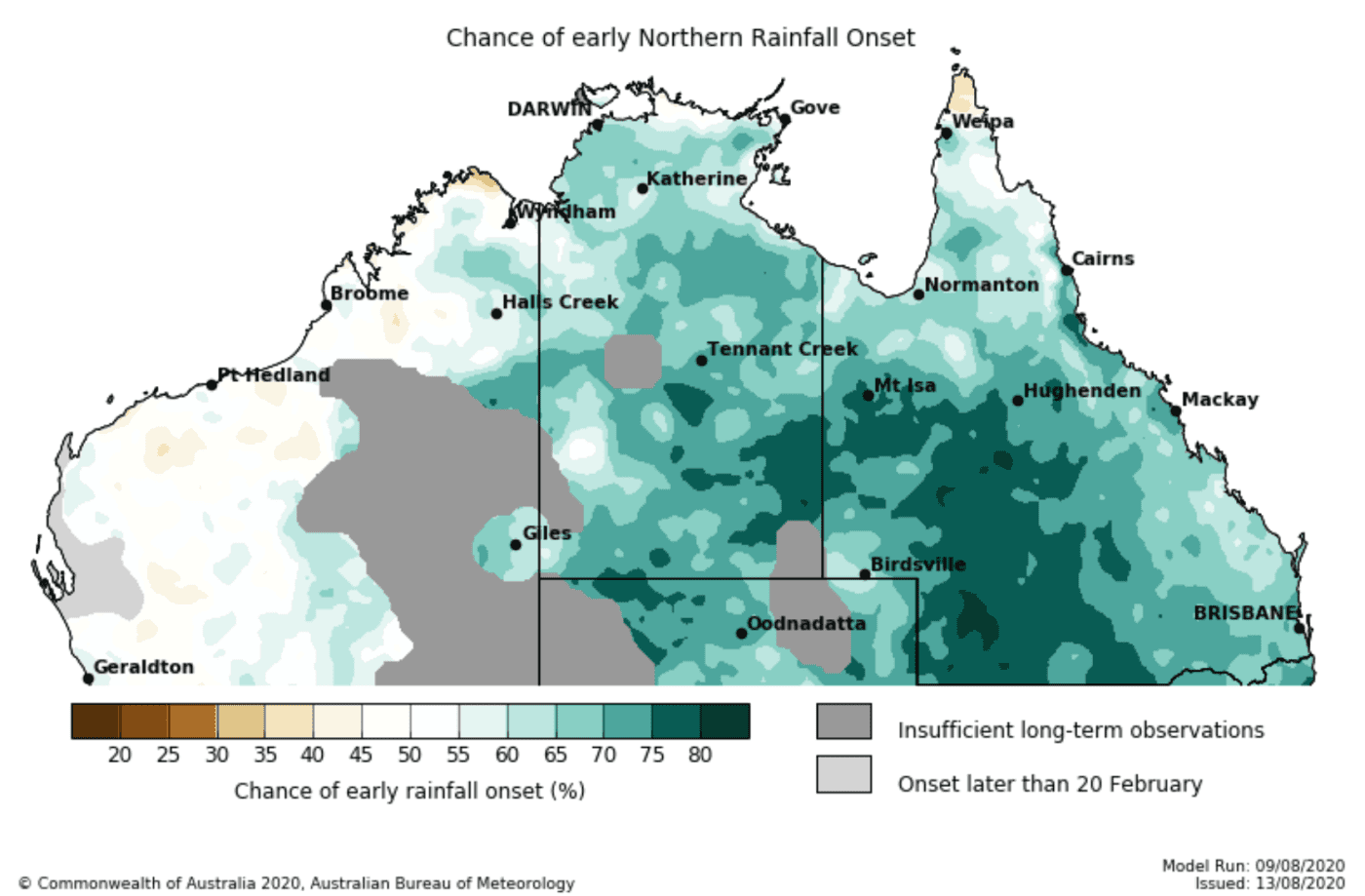 The chance of the first rains for northern Australia arriving early in 2020–21 is higher than average over most of northern Australia with the exception of parts of Western Australia (WA) and the far northern Cape York Peninsula. The highest likelihood of early rainfall onset is across inland and central coastal parts of Queensland, and the southern Northern Territory.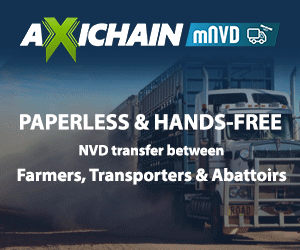 There are roughly equal chances of an early or late rainfall onset for the western half of northern WA, while the chance of an early rainfall onset for eastern WA is generally slightly above 50 percent.
The northern rainfall onset outlook gives an indication of whether the first significant rains after 1 September are likely to be earlier or later than average. View normal onset dates here.
The Bureau will issue the next fortnighly Northern Rainfall Onset update at the end of August.
Source: BOM