ENTRIES carrying strong connections with agriculture figured prominently in the 2015 Premier of Queensland's Export Awards, announced last night in Brisbane.
Overall 2015 Queensland export winner, and winner in the agribusiness category was Packer Leather, a Narangba-based manufacturer of high performance kangaroo leather used for wide applications in sport, fashion and military use.
Five generations of the Packer family have been associated with the Australian leather industry. Today Packer Leather is recognized globally, and holds preferred supplier status with major brand names for its performance kangaroo leather (K-Leather).
The company was recognised for its responsible attitude to international environmental standards,  continuing to create new product opportunities for its global customers. Hands-on leadership and dedication to a workforce totally focused on excellence, ensured that packer had set a standard for performance and business ethics for other generations to follow, judges said.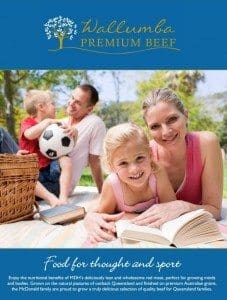 Regional Queensland exporter of the year was large-scale beef producer and exporter, MDH Pty Ltd, based on Cloncurry, Northwest Queensland.
MDH is one of Australia's largest beef cattle operations, unique in the fact that the company is both family owned and operated. With a wide geographical spread of country in northwest Queensland and the Gulf region, Don McDonald and family's MDH runs about 175,000 head of cattle across eleven cattle stations, irrigated farm and the company owned Wallumba feedlot on the Darling Downs.
The company has had braod success with its beef brand range and 'paddock to plate' business approach across international markets in Asia, the Middle East and elsewhere.
Environmental Solutions Award winner
Another entry from the agricultural sector won this year's Environmental Solutions Award.
Precision farming specialist Farmscan AG produces GPS guidance systems and controls and GPS levelling equipment, supplying into export markets across the world. Since 1976 Farmscan AG has developed, acquired and employed industry leading technologies, innovations and innovators to help Australian farmers become among the world's most efficient producers via a complete range of electronics to steer, map, monitor and control spraying, spreading, planting and harvesting machinery.