PRESSURE is being applied to domestic Australian wholesale beef prices this week, as beef that was originally intended for export which has proven difficult to sell defaults back into the domestic trade.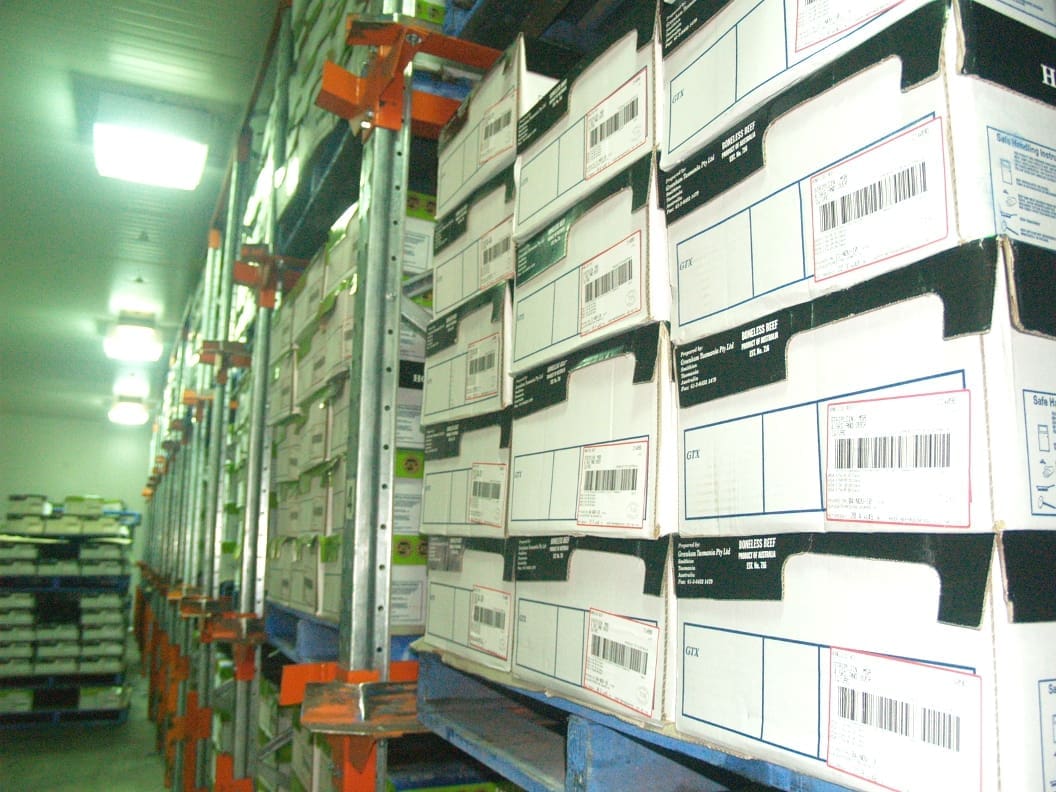 Historically absorbing only about 30pc of Australia's overall beef production at any one time, the domestic beef market has some degree of elasticity, but can be compromised when surplus volumes out of export channels get too high.
February beef export figures released yesterday reflected both the current low rate of kill across Eastern Australia, but equally importantly, the difficulty that Australian exporters are facing in remaining competitive in the global beef market, given current livestock prices and other costs. An Australian dollar trading around US78c in recent days has not helped, with added buying resistance from overseas.
There was an unusually sombre tone in the voices of wholesale trade contacts spoken to for this report this morning.
Wholesale prices under pressure
Given the current over-supply issues, the past two to three weeks has seen domestic wholesale prices for many beef cuts coming under pressure – especially for certain descriptions.
Worst affected has been 'heavy' beef and export grainfed type beef – reflecting the recent slow export trend. Lighter, domestic weight beef and specialty lines like grassfed MSA were much less affected.
One wholesaler spoken to this morning said some grilling cuts had contracted 10-15pc in price since mid-February, due to over-supply pressure.
A popular barbecue cut like cube roll, for example, had come back $3/kg in the past fortnight, he said. Depending on description, cube rolls are currently trading in the wholesale market from $24-$32/kg. Just weeks ago, those same descriptions were $27-$35/kg.
"The meat that is holding its price better is good grassfed product that is light (smaller primal size), while the heavier meat and longer grainfed, that would normally go into export is under greatest pressure," the wholesale contact said.
"There is an abundance of generic 100-day grainfed in the market – more than the trade can absorb – it's dime a dozen at the moment."
Grainfed rumps had drifted $2/kg over the same period, typically falling from $13s/kg to $11s/kg. Trimmings (used for ground beef and burger mince) was also under a lot of price pressure at present, with 85CL examples falling from more than $8/kg back into the $6's range since early February.
While regular wholesale customers are already seeing the benefit of the easing in prices, more 'opportunistic' butcher and food-service buyers were not yet accessing any great price relief, a wholesale contact suggested.
At the same time that wholesale prices are falling, many wholesalers had significant stock on hand, Beef Central was told.
"To make matters worse, many stock inventories grew during the earlier period of very low slaughter at the start of January, because wholesalers did not want to get caught without beef," one contact said. "They have been caught with a lot of beef in storage, bought earlier at very high prices, which is now coming down sharply in price.
One wholesaler said his company's inventory had grown by 59pc from the end of January to the end of February, meaning he now had a lot of expensive meat on hand.
"Back in mid-January, we were living hand-to-mouth for supply, because of the record low kills. A pallet of meat would come in, and it would be sold the next day. People were paying silly prices, because stock was so short, and they started putting more beef away."
"At the end of January, my stock days (the number of days it would take to sell out of current stock on hand) was 9.3 days. By the end of February, that was up 29pc, to 12 days. That might not seem like a whole lot, but it is, in the wholesale business – and there would be many other wholesalers who have a lot more stock days on hand than that."
"It should be ringing some alarm bells, because that meat now starts to look very expensive."
One unusual feature was that the build-up of stock on the wholesale market had happened at a time when January and February kills were so low.
"It's simply a reflection of the amount of export meat that's now being pushed back onto the domestic trade," one contact said.
He said wholesalers could not hold prices at higher levels domestically, if the current surplus volume of beef was to be shifted.
"It's showing all those signs right at the moment."
Asked what the solution was, he said that only fix was some adjustment on the price of slaughter cattle, to make Australian export beef more competitive again – which would in turn relieve the current supply pressure being seen in the domestic wholesale trade.
"It's been said plenty of times before: there is no correlation between the price of Australian cattle, and the price of meat that customers both here and overseas are prepared to pay," he said.
Cold storage facilities in centres like Brisbane, Sydney and Melbourne were starting to 'load-up' with meat.
"There's more meat in the system, and people just have to be careful. It's about managing the inventory," the trade contact said.
Pack-date issues were also starting to emerge, with some 'December 2020' meat still in the system. Some wholesalers had held that 'very expensive' meat as wholesale prices started to ease, in the hope that price would recover again. They would now have to cut their losses, the wholesaler said.
"Some players in the market were confident that wholesale prices would remain high, based solely on the prices being paid earlier for cattle. But they did not foresee the surplus export beef being pushed back onto the domestic market, which has impacted the supply side," he said.
Export processors have pulled up to 40c/kg carcase weight off their grids over the past three weeks, to try to better-align their input costs with bids being seen from beef from overseas customers.
"The domestic wholesale market is not big enough to absorb significantly higher volumes of export beef that does not make it onto a boat," one trade source said this morning.
"The other attraction for exporters in pumping that beef back into the domestic market is that it avoids the high currency issue."
One large multi-state wholesaler said a lot of smaller operators were under considerable financial stress at present. "They've paid a lot of money for meat, and had 'gone long' on it, and now beef and lamb demand is showing signs of easing-up, due to price," he said.
Retail beef demand under pressure
One large NSW retail chain told Beef Central its takings were back 10pc for the month of February, year-on-year. Volume was little changed, but the recent high wholesale prices had seriously impacted takings.
Current domestic retail beef prices are at, or near record highs, with better butchers typically charging $50-$55/kg for good quality rib fillets, and supermarkets about $45/kg.
Questions within the trade this year have increasingly been asked about how long before retail customers start pushing-back against current retail price levels, choosing cheaper protein options like pork or chicken with greater frequency.
Some evidence of that has been seen in price mark-downs on fresh beef and lamb offerings in some large retail outlets over the past couple of weeks – suggesting red meat, at current levels, is striking some price resistance.
"We are definitely seeing some consumer push-back, on price," one large wholesale/retailer told Beef Central this morning.
"Consumers are showing some caution over increasingly expensive-looking red meat cuts. They may have some stockpiled meat in the freezer from earlier COVID concerns, and for some, the JobKeeper subsidy will finish by the end of March."
Everyday consumers are still cautious, and at current price levels, beef is looking more difficult to justify as an everyday item, as household budgets are tightened."