DESPITE approaching week-four of its China beef market suspension, Brazil remains optimistic about re-gaining access to its dominant beef export market in coming days.
Last week the Brazilian Government again said it expected to resume beef exports to China in 'the next few days', and also stated it would seek a revision of the protocol that triggered the ban after it discovered a case of atypical BSE in a beef cow in the northern state of Para back on February 21.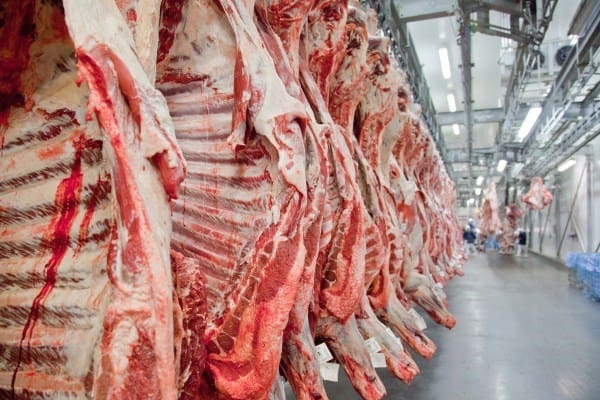 Brazil immediately voluntarily suspended trade with China, in compliance with a bilateral sanitary agreement between the two countries signed in 2015. The World Organization for Animal Health (WOAH) later confirmed the BSE case as 'atypical', after further testing.
"China may have some questions, but the expectation is that they will give an answer (about ending the ban) early next week," an agriculture ministry official told Reuters on Thursday.
The official also confirmed that Brazil would seek a zoning arrangement to apply to any future cases of atypical BSE that might be detected in Brazil.
Currently a suspension applies to the entire country if a BSE detection is confirmed.
"We will talk in the future and try to change the protocol. An alternative would be, for example, to place under embargo exports of meat coming from the state or region where the case of the disease was registered – not a country-wide ban," the official said.
Others have pointed to a visit to China later this month by Brazil's new president Luiz de Silva, as a likely point for an announcement about resumption of beef trade between the two countries.
The last BSE detection in Brazil in 2021 led to a three-month market closure, however the previous detection in 2019 led to only a much shorter suspension.
Market participants continue to note that interest from Asian buyers remains strong for beef from the Oceania region. This has offset the impact of higher slaughter in Australia and seasonal increase in cow slaughter in New Zealand.
"The longer Brazil's suspension remains in place, the more stock will build-up in the domestic Brazilian beef system," one trade observer said.
"Traders around the world will be watching the situation closely and assessing the size of any opportunity that might arise."
"It's likely that China will look to backfill at least some of the potential protein gap left by the absence of Brazilian beef, either by importing more beef from elsewhere, or by turning to other proteins like pork. For beef, Argentina, Uruguay, Australia and the US could be the most likely candidates to capitalise."
Australian export trade sources this morning said despite a recent sharp rise in prices for lean grinding beef, there was no clear evidence yet of greater beef customer inquiry out of China.
Some reports suggested there had been some delays in getting the official WOAH disease report from Brazil to Chinese officials.
"But from both sides – the Brazilians and the Chinese – everyone in the trade remains somewhat optimistic that trade will resume sooner, rather than later," an Australian export trade source said this morning.
He said Brazil was likely to focus on regaining China access first, before raising possible changes to the photosanitary protocol between the two countries.
The World Beef Report on Friday suggested there had been some small volume increases in some items out of Uruguay and Argentina since the Brazil suspension started – but nothing dramatic. Several South American items had lifted around US$100/t over the past couple of weeks.
"But there's been no knee-jerk reaction out of China for Australian beef, to this point at least," the Australian trader said.
"There's been no dramatic change in inquiry, beyond what we were already starting to see before the suspension was imposed," he said.
"The flipside is that there's other Australian export markets that are currently performing pretty well. Japan, Korea and the US have all picked up their pace, as the US weekly beef production starts to gradually decline, due to drought impact on the US herd."
Prices for Australian imported 90CL lean grinding beef into the US had lifted substantially over the past month, sitting this morning at US245-250c/lb CIF (A790c/kg CIF), up from less than 740c/kg this time a month ago.
"It's very much improved, but that's not just due to China interest. The main factor now really is lower US supply, as both the beef cattle kill and the US dairy cow kill is certainly back.
"Japan, which had been sitting on the sidelines a little, is back buying its standard volume of 85/65 trim again, and 65CL trim that was making low 4s is now being offered at 500c/kg again."
"At the moment, China is certainly not the main market driver, but if the situation hasn't changed in terms of Brazil access in two or three weeks, it could be a different story," he said.
"But a return by Brazil next week, or maybe the week after, would likely have very little effect on the market. The impact is is incremental."
Ireland has also recently regained access into China after a long-standing BSE-related ban. Any trade is expected to be small, initially.