The question of whether Australia should allow beef imports from other countries, pitting the need to maintain vital market access against the risk of exposing the industry to a devastating biosecurity incursion, has always generated fierce debate in the Australian beef industry.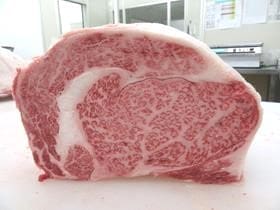 The battle is stirring again after Japanese beef regained access to the Australian market for the first time in 17 years, and the United States nears likely regulatory approval for it to regain access after a similar amount of time.
Both lost access to the Australian market due to detections of Bovine Spongiform Encephelopathy (BSE) in their herds in the early 2000s.
The debate is fundamentally split along two lines.
On one hand is the argument that Australia relies on export markets to sell 70 percent of its beef and has no choice but to allow two-way trade so it can maintain access to vital markets, but the Australian Government must maintain stringent protocols to reduce any biosecurity risk to the country's multi-billion dollar beef cattle industry.
On the other is the position that there is no level of acceptable risk to the precious clean and green reputation that underpins Australia's beef industry, given an FMD outbreak would immediately shut down Australia's access to export markets, and imports should not be allowed full stop.
Prevailing industry policy takes the view that maintaining market access is crucial and trade access is "a two-way street" which means Australia cannot directly oppose bids from the US or other countries to export chilled or frozen beef to Australia, provided they can meet Australia's very-high food safety regulatory standards.
In a statement to Beef Central RMAC said the red meat industry recognises Australia is a trade exposed and global player:
"Trade to us is a two way street.
"We firmly believe in the instance of beef imports, the onus is on the Australian government to prove to us that import applications meet the Australian beef industry's very high standards of production, biosecurity, food safety and product integrity. Anything less than supply chain equivalence is not acceptable.
"This is consistent with Australia's WTO membership and OIE standards."
But differences of opinion continue to exist at producer level, with one group this week warning that allowing beef imports from Japan and the United States poses an unacceptable biosecurity and reputational risk for Australia's beef industry.
Cattle Producers Australia (CPA) chairman and Taroom cattle producer and veterinarian, Dr Paul Wright, said a 2013 Senate Inquiry into Beef Imports recommended against Australia allowing beef imports from any country which has reported BSE or has cross-border trade with an adjoining country which has reported any cases of BSE.
Dr Wright said the US had reported four cases of BSE since 2003, the most recent in 2012, and Japan suffered an outbreak of Foot and Mouth Disease (FMD) in 2010.
"Australia simply cannot risk having our exemplary biosecurity record turned upside down and our industry decimated by a contamination of either FMD or BSE," Dr Wright said.
"Since we export over 75 percent of beef the damage would be devastating."
Dr Wright said FMD was a highly infectious disease that had the potential to shut down Australia's export markets overnight if an detected in Australia.
On BSE he said there was no chance of the disease being transmitted from one animal to another, except in the highly unlikely circumstance of an animal eating part of an infected animal's spinal cord or brain material that contained BSE-causing prions. However, he said 'emotive side' was the concern for Australia.
"What we as an industry have to exercise our minds about is, if for example there was BSE in the US and we are bringing product in from the US, then the onus is on us then to show that there is no chance of any of this contaminated product being in our food supply.
"Now quite clearly, with or without a traceback system we are going to be very hard pushed to demonstrate that, and by not being able to demonstrate it, that will have profound impacts on our industry here.
"It is really the contamination of our biosecurity record (that is the concern).
"BSE and FMD are utterly different, but their effects on our industry can be devastating."
Australia exported 234,112 tonnes of beef to the US in 2017, worth $1.66 billion.
For more than 15 years the US has exported no beef to Australia.
In March 2017 the Federal Department of Agriculture and Water Resources asked Australian beef stakeholders to contribute to a draft Policy Review of Import Requirements for Fresh (Chilled or Frozen) Beef and Beef Products for Human Consumption from the United States, Japan, the Netherlands, New Zealand and Vanuatu.
Cattle Council responded as part of a joint Red Meat Advisory Council submission to the policy review.
CCA said the clear intention of the submission was that "that support of free trade is essential" given Australia's beef industry is a major exporter and relied heavily on access to export markets, but Australia's world leading clean and green status must remain intact.
"Our submission recommendations are clear that fresh beef must be compliant with all relevant provisions of the Australia New Zealand Food Standards Code and the Australian Standard for the Hygienic Production and Transportation of Meat and Meat Products for Human Consumption," Mr Smith said at the time.
"Supply chains must have equivalent robust traceability systems for food recall events to ensure that imported product is safe, wholesome and properly labelled and described."
To be eligible for export to Australia, fresh beef must be the product of animals born, bred, raised and slaughtered in the applicant country, Mr Smith said, and imported beef must be tested for residues and contaminants at risk-based frequencies no less than those applied to Australian beef.
CCA also maintained that importation supply chains had to adequately demonstrate closed, audited in-country animal traceability systems equivalent to Australia's National Livestock Identification System.
"To ensure individual animal, whole-of-life, in country traceability applicant countries would need an equivalent closed audited production system to verify that beef exported to Australia came only from animals that were bred, born, raised and slaughtered in the applicant country.
"This is critical to ensure all animals are subject to the equivalent standard of production required in the applicant country and are free from disease, residues and banned substances including restricted animal material and beta-agonists (medications).
"This is essential as beef and beef products derived from animals with supply chains outside of approved applicant countries would not be eligible for export to Australia."
CPA chair Paul Wright said the issue exemplified the need for the peak industry councils to be "financially robust and represent their industry participants properly so that levy payers can be confident that they have ownership of their organisation and that their organisation is representing them".
"Considering the total value of imports from the US to Australia in 2017 was over $31 Billion whilst our exports to the US totalled $12 Billion, there really shouldn't be a requirement for a two-way street for beef products, given the obvious biosecurity risk to Australia and the absence of a credible traceback system in the source countries."
Dr Wright said he witnessed first-hand the carnage FMD can cause when he undertook two tours of duty to the United Kingdom to assist with a devastating outbreak in 2001, stating that "on no account should these products be permitted to Australia".
A CPA media released this week said the group had been told by a Department of Agriculture and Water Resources staff member that beef imports to Australia from the United States had been suspended indefinitely pending a formal review and an Import Risk Analysis (IRS) initiated by the American Government.
However when asked about this by Beef Central and a Departmental spokesperson said, "there is no suspension in place and no import risk analysis underway".