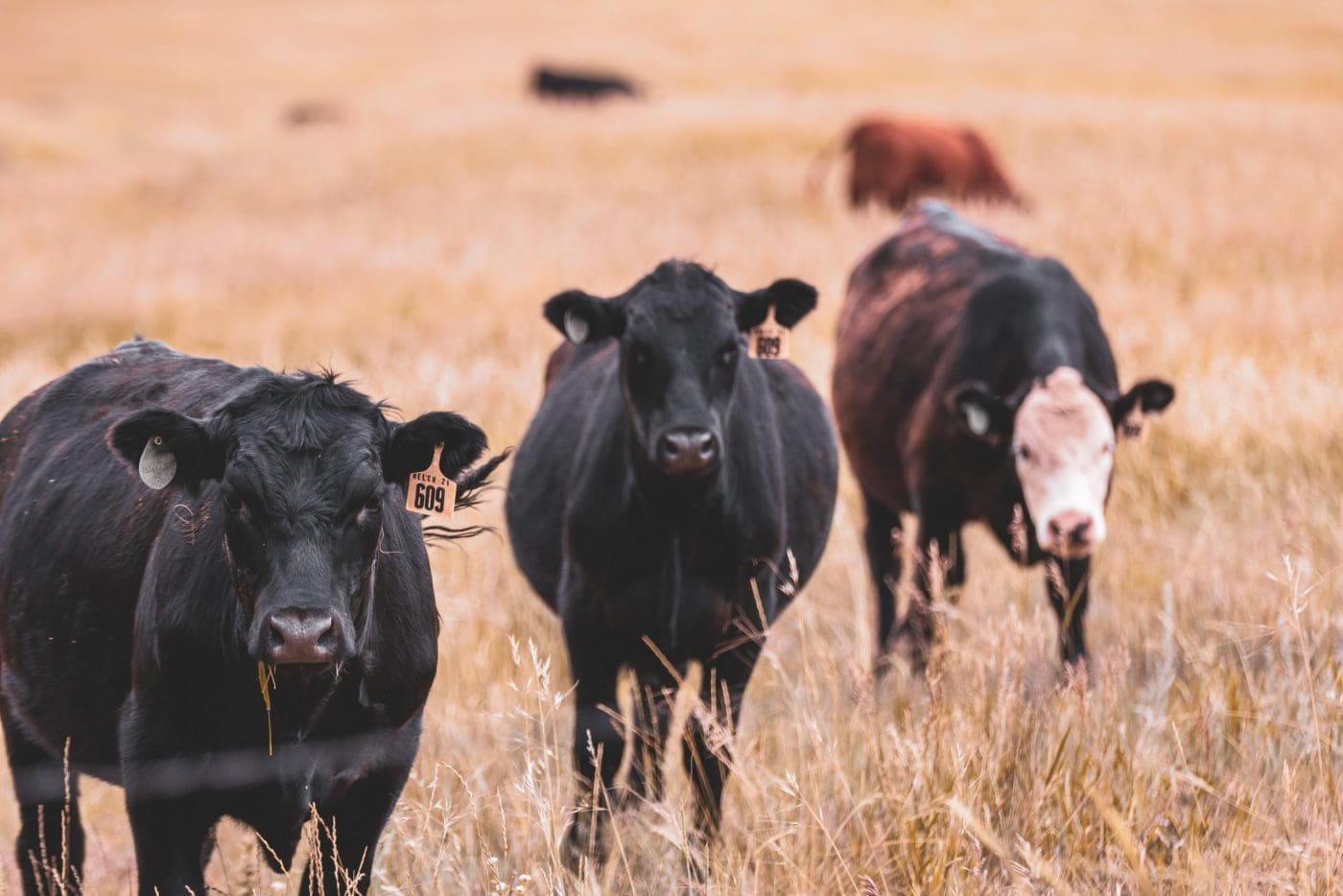 PRODUCERS supplying cattle to feedlots have long sought practical performance data feedback in order to make better on-farm management and genetic decisions.
The new Black Box Co Feedlot Feedback application represents a key turning point for producers and feeders, allowing 'right-time' feedback of data to be supplied directly to suppliers from feedlots.
The application transforms what has been a time-consuming and manual process for feedlots into a cutting-edge solution that streamlines the data collection process, provides right-time information and offers valuable insights to suppliers on cattle beyond the farm gate.
Juandah Beef's Greenacres Manager, Harry Scott, sees significant benefits from the feedback now available through the new Black Box Co application.
"Receiving feedlot feedback through Black Box on our feeder cattle allows us to make more informed decisions on our breed plan as we are able to follow these animals right through to slaughter rather than just on farm."
The application is designed to be easy-to-use and accessible from any device.
It enables suppliers to receive updates on their cattle performance from any location and allows producers to reap the benefits of feedback even without on farm data.
Suppliers can also access accurate data and make informed decisions based on the performance of their cattle, such as weight gain, and health status, leading to improved efficiency, increased profits, and better animal welfare.
The power of the application is the ability to link feedlot feedback to on-farm data, enabling producers to track which actions lead to the best outcomes, helping them to supply more consistent, higher quality cattle.
"Being able to compare fertility and weight gain between different mobs, breeds, bulls and properties combined with feedlot and carcase performance allows us to make data driven decisions to ensure we are breeding the right animal for us and the feedlot," Harry said.
The Feedlot Feedback Application has been developed with the beef industry in mind and has been tested by leading feedlot operators, who have seen significant improvements in their operations.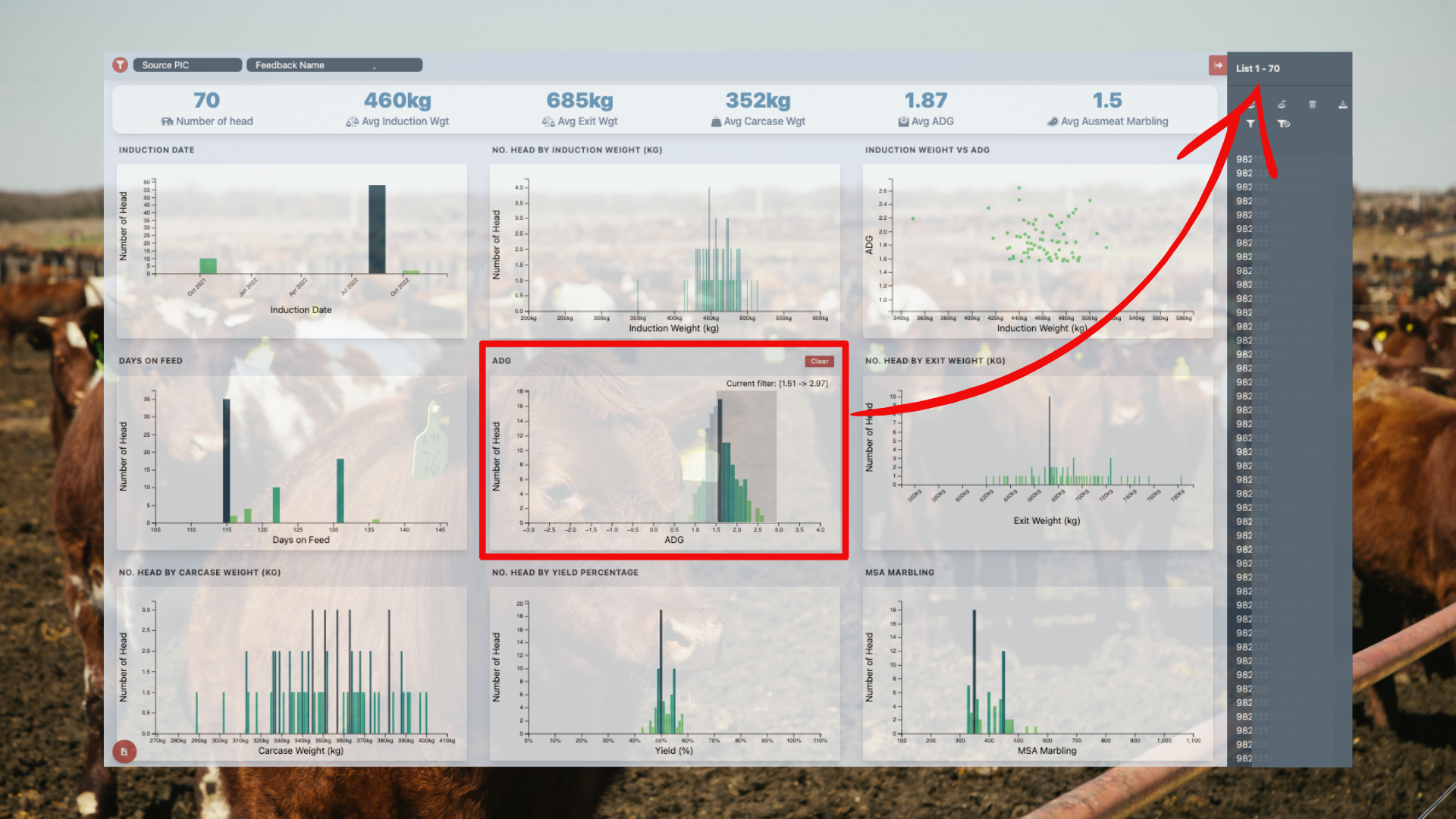 The application provides clear, concise and actionable data, which is vital to making informed decisions and achieving success in the beef industry.
"The different dashboards in Black Box align with our business structure, allowing us to internally benchmark our breeds and properties to maximise herd performance," Harry said.
Emma Black, Chief Operations Officer from Black Box Co said the company is committed to providing the best possible solutions for the beef industry, and the Feedlot Feedback Application "is just the beginning".
"The company is continuously working to improve and update the application, ensuring that it remains at the forefront of technology, transparency and innovation," Emma said
This offering of unparalleled insights is set to be a game changer for those supplying and operating feedlots. Black Box technology has fundamentally transformed the way beef producers and lot feeders make decisions and do business."
How it works
The application simplifies feedlot and carcase performance data on a dashboard to allow analysis of performance across multiple traits, including induction, carcase and exit weight, average daily gain, days on feed, yield percentage, marbling and hospitalisations. Animals can then be selected on traits of interest and have this data link back to the animals on farm data collected by the producer, enabling them to make informed genetic and management decisions.
This allows producers to accurately forecast when animals will reach optimal weight for feedlot entry and view higher and lower performers, aiding decision making to produce a more consistent supply of higher quality animals and better supply chain management.
Allowing a better understanding of how animals grade and perform on feed, right down to genetic selection, results in management and nutritional decisions that provide higher quality and more consistent performance in the feedlot and abattoir.
"Black Box is essentially giving us an integrated supply chain through data," Harry said.
To learn more about the Black Box Co's Feedlot Feedback Application and how it can help you, visit their website or contact their team today.
Register your interest in requesting or supplying Feedlot Feedback here