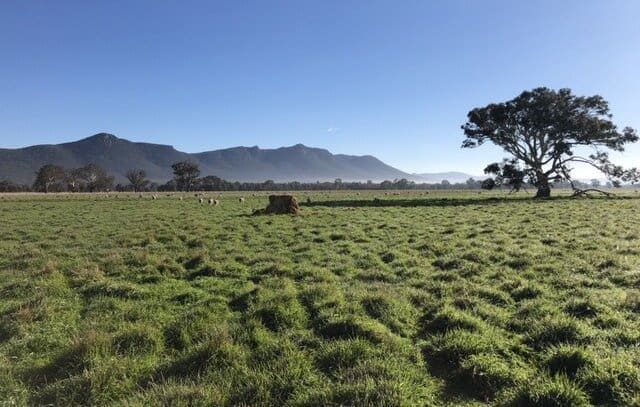 THIS week's property review includes a wrap up of recently completed sales, and a separate article on interesting recent listings across the country.
Western districts grazing property makes +$20m
Smaller Mitchell property sells before auction
Bushy Park Angus secures VIC farm owned by Allan Myers
One of the biggest family-owned commercial beef operations in southern Australia has reportedly paid in excess of $20 million for Dunkeld Pastoral Co's Eulameet property, in Western Victoria.
Bushy Park Angus, owned by Western Victorian beef producers Greg and Dinah Farquharson and family from Caupaul Station at Dergholm, confirmed that contracts had been exchanged, but declined to comment until the sale is finalised later in the year.
According to Angus Australia, the family's first venture into Angus cattle was in the early 1980s. Over the next three decades they built a significant commercial beef operation driven by genetic refinement and increasing capacity.
Today, the Farquahasons run a self-replacing Angus herd of 4000 breeders targeting the feeder steer market, across three properties – Caupaul, Dergholm, Kalabity near Casterton and Bushy Park at Birringara (which is used for backgrounding steers).
The 1861ha Eulameet is owned by prominent Melbourne barrister Allan Myers, who in July paid more than $14 million for a portion of the iconic Western District grazing property Devon Park.
Mr Myers was raised in Dunkeld, in the southern Grampians region of Victoria, and heads up the family company Dunkeld Pastoral, which manages a diverse range of businesses across the agricultural, land management and tourism sectors.
In November last year, his company reportedly paid around $30 million for the 2405ha Dunkeld district property, Blackwood Station, a large-scale livestock and cropping enterprise that was offered with 1800 Angus breeders.
It is believed Mr Myers is seeking to centralise his portfolio. His recent purchases, Devon Park and Blackwood Station are south of Dunkeld, while Eulameet is situated north west of the other farms, at Cavendish in the Western District's Southern Grampians shire.
It is understood Danny Thomas from CBRE Agribusiness handled the off-market transaction, although Mr Thomas refused to comment on the purchaser or the price paid.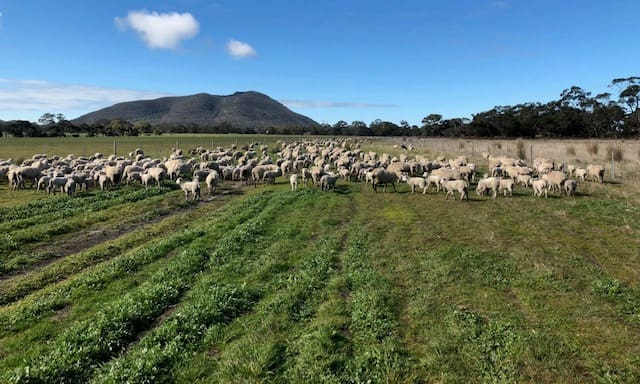 Smaller Mitchell property sells before auction
A smaller Maranoa region grazing property in western Queensland has sold prior to its scheduled auction last week.
The 2165ha Dunkeld Station located 60km south of Mitchell sold before its scheduled auction on Friday by MAA Livestock and Property.
Neither the sale price nor the buyers name has been disclosed.
Dunkeld has a carrying capacity estimated at 350-400 cows or 600-800 backgrounders. The property is well boundary fenced and subdivided into six main grazing paddocks with a laneway system.
Country is a mix of coolibah, box, ironbark and pine country. About 800ha has been pulled and stick raked in the past ten years, with 160ha blade ploughed and seeded to buffel grass and sabi grass.
Water is provided through a bore and six dams. A set of steel cattle yards comprises holding yards, forcing yards, draft and a steel loading ramp.
There is a comfortable three bedroom house with large screened verandah on three sides, a three-bay vehicle shed, shearing quarters, and cattle yards.
Dunkeld Station was marketed by Seamus Filan from MAA Livestock and Property.
Click here to access more property sales results.