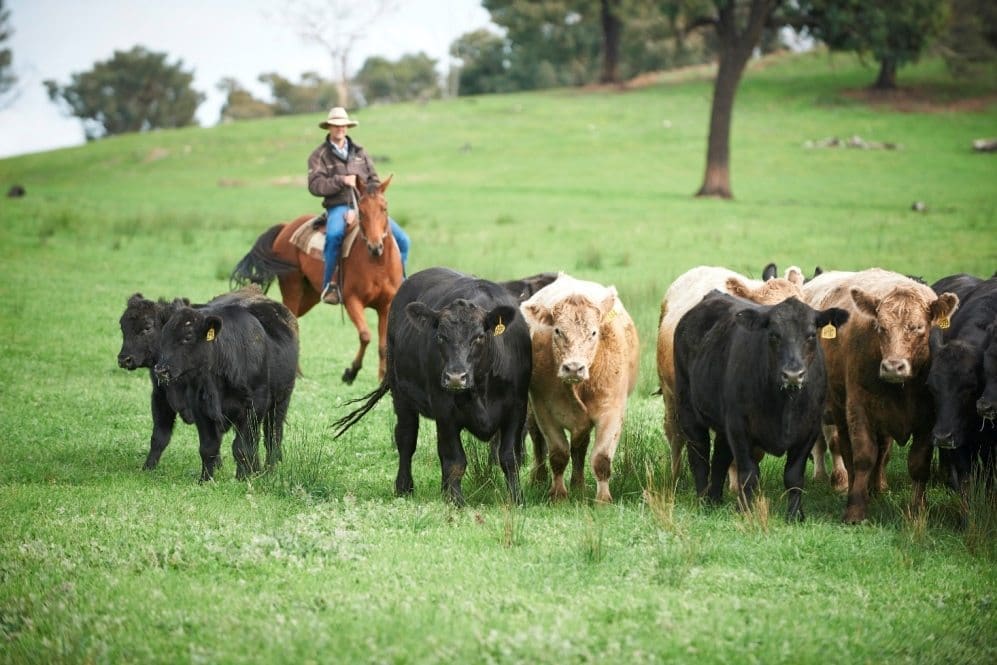 THEY often say bigger is better, but in the world of rural property sales and marketing, there is a growing number of individuals putting their own money down to show it may not always be the case.
Over the past 12 months, a number of smaller alternatives have emerged in the rural property space, with well-known professionals leaving the security of major agencies in favour of going out on their own.
While many of these new agencies are still in their infancy, they are confident they have the ability to compete with the larger, traditional channels linked to national agencies like Elders, Ray White and Nutrien.
LAWD (Land Agribusiness Water Development)
On June 1, Yass-based property specialist Col Medway launched LAWD – a property valuation and transaction firm focused on agribusiness and the peri-urban development markets. Mr Medway previously headed CBRE Agribusiness in New South Wales and the Australian Capital Territory.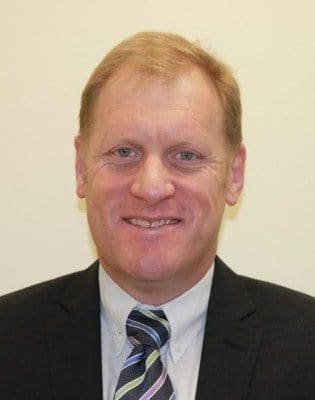 LAWD stands for Land Agribusiness Water Development, and despite commencing on a relatively low-key and small scale, Mr Medway said the business should have a national presence by Christmas.
"We have been overwhelmed by existing operators who share our vision and are considering their current business with a view to potentially joining us. We don't seek to be the biggest, just the best," he said.
The team is chaired by seasoned rural executive John McKillop who recently stood down from chairing CBRE's Pacific Agribusiness group. He has also served as chief executive of Hassad Australia, CEO of the Sustainable Agriculture Fund, managing director of Clyde Agriculture and was a senior executive at Stanbroke Pastoral Company.
Director Ian Robertson has more than 35 years' experience in agribusiness management and real estate, working with major rural resellers, pastoral houses and corporate real estate service companies across NSW, but particularly in the state's Central West.
Other directors include former CBRE employees, Tim Corcoran and Josh Ledingham.
Mr Medway said the new stand-alone agri-focussed business aimed to provide market leading transactional services, valuations and advice.
"We are a group of like-minded agribusiness professionals who share a vision. We have deep relationships with inbound capital in Australian agriculture, whether it be international or domestic. Those relationships are personal, not brand related."
Mr Medway said the LAWD team will work collaboratively on every job.
"That will be the point of difference between us and current property market players, who wear the same coloured shirt and operate their businesses independently," he said.
LAWD's head office is based in Melbourne and in the coming months, a second hub will open in Brisbane. However, most employees will work remotely across the country.
Mr Medway said joining the team shortly are specialists in peri-urban development of areas previously used for farming.
"Many farming families are sitting on the edge of major capital cities and rural centres (such as Ballarat, Bendigo, Tamworth, Dubbo, Albury and Wodonga). These specialists will give those landholders the know how to unlock the value in their farms," he said.
Resolute Property Group
In December last year, Ben Forrest and Grant Veivers joined forces to form the Brisbane-based Resolute Property Group which provides transactional services to a wide range of family and corporate vendors and purchasers, especially agribusiness.
Previously, Mr Forrest had been involved in medium and large-scale transactions across Queensland at Colliers International, also leading the state's property team.
For the past 25 years Mr Veivers has been based in Central Queensland's Arcadia Valley as a commercial and stud beef producer. He has a strong knowledge of mixed enterprises and an agri-background suited to dealing with family and corporate transactions.
Mr Forrest said it was always his plan to build his own business.
"I wanted to invest in my own business and have the flexibility and freedom to be my own boss. When you are working for someone else, you don't always have equity. Also, you can't build a business in the long run that you can sell, or at least enjoy more profitably."
Mr Forrest said the new business provided clients with more flexibility over the product they deliver and the service they provide.
"There is no denying that brands count, however smaller businesses can compete just as effectively as the major agencies, offering a more personalised service, especially for those in the family landholder market."
Mr Forrest said whether you work under a brand or for yourself, you reap what you sow.
Adcock Partners Property & Livestock
In October 2019, Andrew Adcock, Michael Spencer and Sam Bartlett formed Adcock Partners Property & Livestock.
Mr Adcock said the new agency had the right blend of youth and experience.
"We bring different demographics, ages and contacts to the table," he said.
Brisbane-based Andrew Adcock is a real estate veteran with more than 30 years' experience in Queensland, the Northern Territory and New South Wales. He has worked with some of the biggest agencies in the country, including Ray White Rural, Ruralco and Elders.
Inverell-based Michael Spencer is no stranger to rural property or to livestock. From 2010 to 2014, he was AA Co's Queensland general manager and in 2015 joined Bindaree as general manager livestock. Prior to that he worked at Elders Inverell for 15 years.
Quilpie-based Sam Bartlett worked for Elders Quilpie for more than six years as a stock agent.
Mr Adcock, who has owned and run his own real estate franchise, said he was keen for total independence and autonomy.
"The partners had a desire to set up their own agency, involving both real estate and livestock, and needed someone to facilitate and fund it and that's how I became involved."
Mr Adcock said the new agency offered confidentiality and discretion.
"Larger agencies suffer from too many moving parts and too many people. A smaller agency can offer more flexibility," he said.
"Locals recognise you working for yourself and funding your own business. We are not on the gravy train and don't need corporate approval to hire a plane to Richmond to look at cattle or a property."
Mr Adcock said that life was a 'contact game', and so was business.
"At the end of the day, people deal with people. If they don't like you, it wouldn't matter what agency you were working with. If you are talking to enough people you will be doing business, and if you are not, you won't be doing any business."
McCulloch Agencies
A year ago this month, Tamworth agent Daniel McCulloch launched his own business, after 14 years at Ruralco Property Davidson Cameron.
He and his wife Karina formed McCulloch Agencies, establishing offices in Tamworth and Sydney, and employing 13 staff.
The business focuses on rural property and livestock, residential real estate, property management and connecting metro investment to regional opportunities.
Mr McCulloch said it was time to leave the corporate world and establish a family-orientated business where they could make their own decisions and be in control of their own destiny.
"It is not about competing with larger agencies with a strong brand. It is about the relationship you build with clients, not what colour shirt you are wearing. Many people running franchises don't know the locals. It is our aim to open multiple branches, run by a close-knit local team."
He believes his agency offers a better service, and more flexibility, to his clients.
"The key is the ability to make quick decisions. This process is much slower in the corporate world because the decision-makers are usually senior management, not those at coalface working on the ground with the clients."