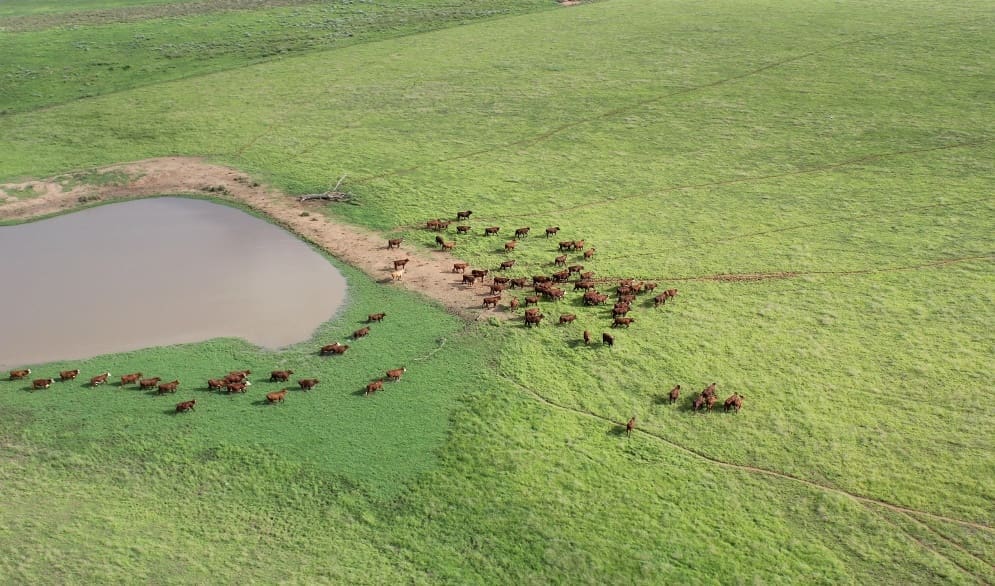 A SMALL, but increasing number of landholders are choosing to sell their rural property assets through online auctions, not unlike the now-familiar AuctionsPlus cattle and sheep marketing platform.
Unlike AuctionsPlus, while physical pre-sale inspections of property assets is obviously still a 'given', the actual auction process in this case is carried out remotely, with bidders and onlookers logging-in from anywhere.
There are two main type of online property auction occurring – those that are timed, and those that are live. This week we take a look at timed online property auctions.
Rural property marketing specialist Meares & Associates, based in Sydney, has run timed online property auctions for the past three years. Principal Chris Meares said it was becoming increasingly obvious that the internet could provide some unique benefits for property sales.
"When market conditions were soft in 2013-14, interested parties were reluctant to bid on rural properties being offered for 'tender' or 'expression of interest' due to a lack of recent or comparable sales," he said.
"These potential buyers didn't know where to pitch their bids. They wanted an auction system where they could watch other people bidding."
In response, Meares & Associates adopted an alternative bidding platform, which takes places solely online, allowing the buyer more time, increased comfort and control. Mr Meares said there were a number of steps involved in the process:
Inspection of the property
Registration with an agent
Receival of bidding invitation via email
Finalisation of registration online
Bidding online
Finalisation of transaction off-line with the agent.
Mr Meares said his business had not received one complaint from vendors or buyers about timed online auctions, and he offered a number of reasons why:
The system is visible – Vendors and buyers can see where the bidding is up to. Each bid is visible online in real time alongside the bidder's unique ID number, however the bidder's details remain confidential at all times.
It is a relaxed way of selling – Vendors and sellers, both within Australia and if necessary, overseas, can bid from the comfort of their home, office or in the paddock. They don't have to go to a central location (often a capital city or large regional centre) where they are in a room exposed to a crowd. They can remain anonymous.
Vendors and sellers have time to make decisions – In this case, the duration of a timed auction is 27 hours – running from 11am Tuesday to 2pm Wednesday. This means buyers are not in an auction environment where they have to make a decision there and then. They can actually talk to their advisor, their family or whoever it maybe before committing themselves to further bids.
The system has an opening bid – Interested parties are advised a few days before the sale what the opening bid will be. It is important to note that this is a starting guide, not a vendor's bid. This means potential buyers know whether they can register for the auction.
The system offers multiple choices – A vendor may wish to offer their property as a whole, or as a sub-division. The system allows that property to be offered as four options simultaneously – as a whole, but also as three separate parcels. During the timed online auction, buyers can follow the other bids on the property as a whole, but also on the sum of the sub-division bids. It adds another dimension into the bidding process. Equally importantly, it allows the vendor to make decisions there and then. They have all the options in front of them at the same time. This compares to a physical auction where only one unit is offered at a time. That's a huge benefit to both the buyer and the seller.
You can't beat the system – At the final call stage, any bids received within the last five minutes will push the clock out a further five minutes – keeping things fair for all bidders.
Mr Meares said many buyers felt uncomfortable going into a traditional auction room knowing those present were watching every move they make.
"Our clients are very private people, especially those working the middle and top end of the property market. They don't necessarily want to go into a public arena – they hate it. They would prefer to bid confidentially online using a number."
He said buyers also enjoyed the convenience of timed online auctions.
"They can bid from their own home, at their accountant's or in their bank manager's office. It is a very easy way of marketing. You don't have to go through the huff and puff environment of a traditional auction."
Next week: The second alternative – live online property auctions – come under the spotlight.