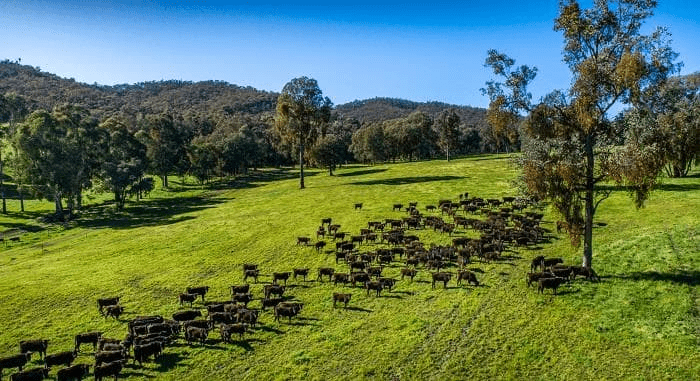 Western Australian-based Wagyu supply chain Stone Axe Pastoral has expanded its eastern Australian footprint, purchasing highly-regarded Victorian Wagyu breeding property Moyhu, south of Wangaratta.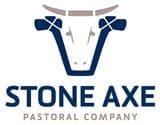 The Moyhu aggregation of properties was originally offered for sale by tender bare of stock, but this week's deal included Moyhu's remaining herd of Fullblood Wagyu cattle.
No price was disclosed.
Stone Axe in 2015 bought a large line of Moyhu Fullblood Wagyu heifers, as part of its preliminary venture into Wagyu breeding.
Comprising four individual parcels of land, the Moyhu Wagyu operation included extensive plant and equipment.
In a brief statement, the buyer and vendor said strong synergies existed between the purchaser and the vendor and their combined expertise in the Wagyu industry, and this mutual interest in the continued success of the Moyhu operation "gave favour to the deal being accepted."
Management of the property and the Wagyu herd will remain largely unchanged and will be incorporated into the high-end Wagyu production system that Stone Axe Pastoral has built.
Working in conjunction, the sale was negotiated by James Brown of Ray White Rural Albury and Andrew Starr and Bruce Birch from Ray White Rural and Livestock NSW.
Moyhu was offered by tender late last year after less than a year's ownership by vendor Roger Shore from Victoria's Bonnie Doon Wagyu. Mr Shore bought the land and the original Moyhu herd from Emeritus Professor Bob Officer, a former Australian Wagyu Association director who developed the enterprise over 25 years.
Beef Central understands some of the original highly regarded Wagyu herd was sold earlier, prior to this week's deal with Stone Axe.
The enterprise is situated in productive, high rainfall country at Meadow Creek at the foothills of the Victorian Alps, near the King Valley, 40km south of Wangaratta.
Totalling 847ha, the holdings consists of four properties within a 10km radius run as a single entity – 243ha Leatarn, 372ha Handcocks, 176ha Sampsons and 56ha Bartons.
As a whole, around 650 Fullblood Wagyu breeding cows have been run in the past, grazing a mix of improved pastures based on rye grass, phalaris and clover with some native grass pastures.
At the time of purchase, Mr Shore indicated he would use the Moyhu Wagyu holding to expand his business by aggregating it with his existing holding, Bonnie Doon at Morven in southern NSW. He said he had now decided to sell the property to allow him to pursue other rural opportunities closer to home.
Agents reported a high level of interest in the properties from a good mix of people including producers who inspected the property last year.
Over the past six years, private equity-backed Stone Axe has gradually accumulated country in high-rainfall, secure regions in the eastern states.
The company in 2018 bought Alfreda, near Ebor in northern New South Wales. Alfreda is located 90km north-east of Armidale on the resource rich New England Tablelands, with average annual rainfall of 900mm.
A year earlier it purchased  Glen Alvie, not far from the Alfreda property, in an even higher 1200-1500mm annual rainfall belt.
In Western Australia, Stone Axe in 2016 purchased Cheviot Hills near Kojonup, 260km south-east of Perth. This Western Australia property has significant water entitlements with state-of-the-art infrastructure including solar pumping and mobile monitoring access. The area benefits from reliable rainfall and feed growing seasons.
Lease options
Stone Axe has also entered into a number of lease deals to accommodate its growing Wagyu breeding herd. In 2018 it entered into a lease with Rural Funds Management for high-quality NSW properties Dyamberin and Woodburn, located near Wongwibinda.
In 2019 Stone Axe entered into another lease with RFM on showcase Victorian property Cobungra Station, and purchased Cobungra's Fulblood Wagyu and commercial EU accredited beef herd.
Two years ago Stone Axe bought a 50pc stake in the 15,000 head Yarranbrook feedlot near Warwick in southern Queensland. Originally shared with the Hart family, operators of the Warwick export meat processing business John Dee, Stone Axe now shares the Yarranbrook ownership with Charlie Mort's Mort & Co Lotfeeders. Both have large-scale lotfeeding businesses feeding longfed Wagyu.
With herds located in hand-selected, resource rich regions across Australia, Stone Axe Pastoral's website makes bold claims, saying it is building the world's largest vertically integrated Crossbred, Purebred and FullBlood Wagyu enterprise.
Stone Axe is said to be driven by heavy investment from a Sydney-based private equity entity, now controlling 17 breeding and backgrounding properties stretching from Western Australia all the way to Queensland.