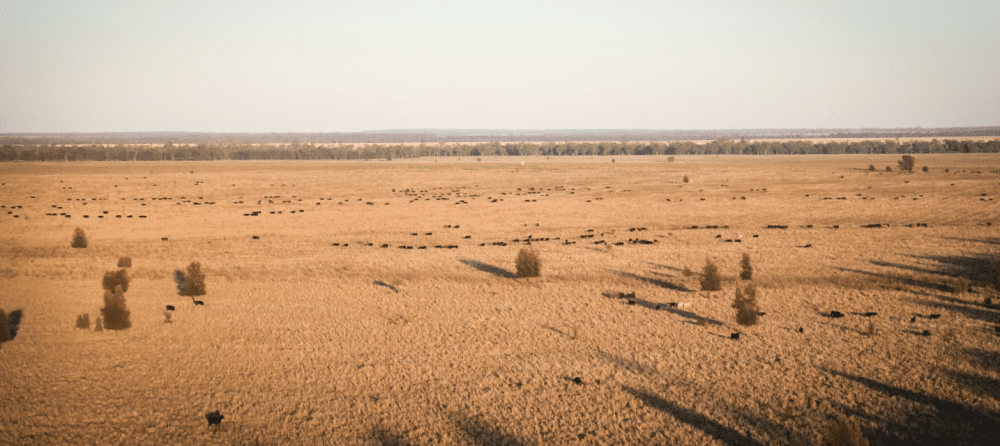 AN AGRICULTURAL real estate investment company has acquired the 10,029ha Moolon Downs aggregation in southern Queensland, bringing its total assets to $104 million in under 12 months.
Located in the Western Downs region, about 160km south-west of Dalby and 200 km south-east of Roma the Moolan Downs aggregation is the latest addition to the Packhorse Pastoral Co portfolio.
The deal included four properties, Moolan Downs, Cressy, Allambee and Old Southwood, three of which are Australian Certified Organic (ACO) and US National Organic Program certified for cattle.
Managing director of Packhorse Investments, Geoff Murrell, confirmed that the property was purchased off-market and provides an exceptional opportunity to implement Packhorse's regenerative practices.
"We've purchased a magnificent turnkey operation at great value with solid infrastructure and 60 existing paddocks allowing for rotational grazing. We're currently running 5000 backgrounding cattle for an offtake partner, with a target to increase carrying capacity to 8000 by 2027," said Murrell.
"Our 'Grass Motel' model allows us to prioritise the land and animal impact is a crucial factor. It's a symbiotic relationship, we use the cattle we host to mow, fertilise and produce a seed bed to help embed legumes and other deep-rooted plantings in the earth to increase the microbiome, all the while growing higher yielding protein to help support and secure global food supply.
"What is really exciting is that our partner Carbon Link has identified more than 90 percent of the land as suitable for soil carbon sequestration projects, which could offer a significant potential carbon credit trading income upside for investors."
The company has also opened its next capital raising aiming to fund the purchase of two properties in New South Wales and expedite the regeneration of the landscape. Located in the Coonamble and Inverell regions, the properties have a regional average annual rainfall in excess of 487mm and 690mm respectively and a high percentage of clay based soils.
Packhorse says it is on track to accumulate two million hectares of land within five to ten years with the land acquisition target area spanning from Cloncurry in Queensland to the Victorian border.
Source: Packhorse Pastoral