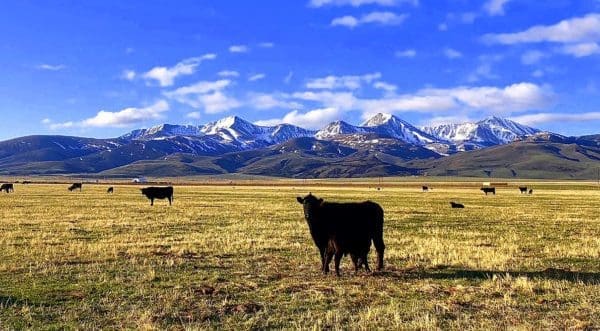 AUSTRALIAN-born media tycoon Rupert Murdoch and his partner Gerry Hall have paid around US$200 million (A$285m) to purchase a prized Montana (US) cattle ranch.
The picturesque 138,000ha (340,000ac) Beaverhead Ranch in the south-west of Montana is located not far from Yellowstone National Park, and extends 80km from north to south, across two US counties.
The sale, completed in December, is regarded as the largest in Montana ranching history.
Beaverhead was purchased from Matador Cattle Co, a subsidiary of Koch Industries. It was originally purchased 70 years ago by Fred Koch, who founded the family's crude oil business that grew into the oil and industrial conglomerate, Koch Industries.
The working cattle ranch has a cattle capacity of 7000 head, in addition to carrying large populations of elk, antelope and mule deer, along with a 28-mile frontage to a creek stocked with trout. The holding includes homes for 25 employees.
US media reports suggested Koch Industries has been selling off similar cattle grazing properties around the US in recent times, including one in Kansas listed for around US$24 million and another in Texas at about $124m.
The spokesperson for the sale said the Murdochs plan to spend time on the ranch, and had been searching for a suitable asset for about a year.
About one-third of the Beaverhead property's land area is deeded, and there are grazing rights on about 226,000 leased acres.
The Koch family and their related entities are regarded as some of the largest landowners in the US. Over the years, all four Koch brothers (including Bill and the late Frederick) acquired a substantial real estate portfolio across Palm Beach, Colorado, Kansas, Texas and New York.
The Murdochs already owns a ranch in California in addition to their Australian sheep and cattle farming assets in New South Wales.