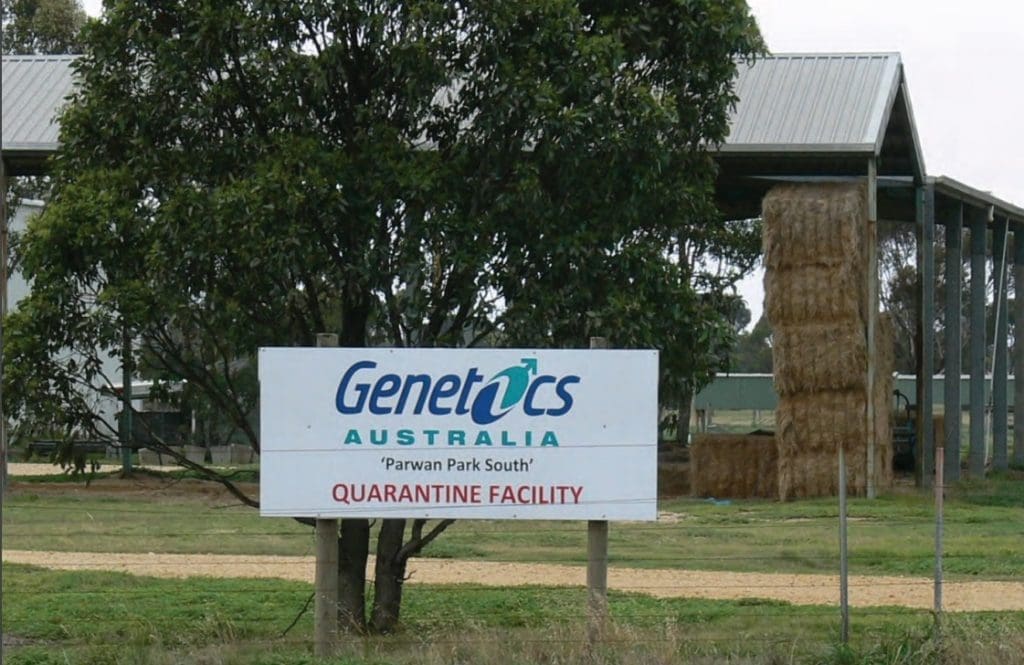 Australia's largest bovine genetics supplier, Genetics Australia Co-operative, has sold a 125ha property near Bacchus Marsh on Melbourne's fringe to a property developer for $14.65 million.
A five-year settlement will allow Genetics Australia to plan its transition from the Parwan Park South site. Proceeds from the sale will be used by GA to invest in new technology and research to benefit shareholders and the Australian dairy and beef industries.
Genetics Australia holds a large semen catalogue of Angus, Red Angus, Shorthorn, Charolais and Simmental beef donor sires and various dairy breed sires for commercial sale, as well as selling insemination equipment and other AI merchandise. The co-op owns a herd of 350 donor bulls.
The Parwan Park South property was purchased by GA in 1986 and has been used as a quarantine facility for bulls prior to their admission to the co-op's main collection and EU facility.
The sale was overwhelmingly supported by cooperative shareholders and endorsed by the GA Board, with 98.5 percent of the responding members voting in favour of the sale.
CEO Anthony Shelly said the opportunity to sell the property emerged from land use changes in the local shire and presented an opportunity "too good to ignore."
"The co-op is in a strong position and wants to create a positive future by accessing new technology," Mr Shelly said. "This opportunity to reinvest in research and technology will set a positive path for the next two decades. It will allow the co-op to invest in developing the next generation of the best bulls and genetics to deliver profitability for our farming family members."
He said GA had capability on its remaining properties to cover the loss of Parwan Park South while it evaluates other options for relocation over the next five years.
"We can manage long-term without that property, but we need to transition those activities to either our second Birregurra property or potentially a new greenfield site," he said.
"Nothing is locked in and we will continue to evaluate the current main farm site on the outskirts of Bacchus Marsh and other options."