ONE of northern Australia's true pastoral legends is about to exit the NT pastoral scene, presumably for the final time.
Cattle baron Peter Sherwin has decided to sell his 259,000ha Broadmere Station, a pastoral lease 250km east of Daly Waters in the NT's Gulf region.
After a ten year absence from the industry, Mr Sherwin – now believed to be in his 90s – surprised many when he bought Broadmere in 2017, for a figure said to be around $7 million, bare.
At one point in the 1980s, he was regarded as Australia's biggest private landholder. Only a couple of corporates like Stanbroke and AA Co ran larger cattle numbers.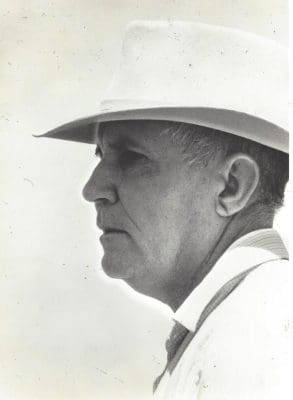 Starting in 1960 with Birrindudu on the edge of the Tanami Desert, Mr Sherwin, pictured right, gradually built up an enormous pastoral empire. By the mid 1980s he controlled 78,000sq km of country across the Northern Territory, Northwest Queensland and northeastern WA.
The holdings included some of the most highly-regarded grazing assets in northern Australia, including Victoria River Downs, which he bought for $12 million from Hooker Corp in 1984, Alroy Downs and Walhallow on the Barkly Tableland. Walhallow served as his headquarters for many years.
During his peak in the 1980s, it is said the Sherwin empire ran somewhere between 280,000 and 340,000 head of cattle. At one point he made an unsuccessful takeover offer for the Australian Agricultural Co.
Behind the scenes, a time-bomb was ticking away, however. Throughout his rapid expansion, he had borrowed heavily through pastoral financier, Elders. Insiders believe he owed $40 million to the banks. One way out was to attract public money and float the property portfolio and herd on the stock exchange.
Actual herd numbers came under challenge when the Sherwin Pastoral business was floated on the ASX in December 1987, with institutional investors like Elders, Bankers Trust and Heytesbury later questioning herd-size claims. The prospectus at the time was viewed by industry insiders as optimistic, projecting profits of more than $12 million a year. Mr Sherwin ultimately lost the pastoral empire to an institutional investor takeover, walking away with two or three properties.
He sold his last remaining substantial northern cattle asset, 400,000ha Alroy Downs on the Barkly, at the height of the property market bubble in 2008. The $70 million price-tag made the sale to Sterling Buntine arguably the largest single grazing property deal in Australia's history. The only larger figures since then have been for aggregations.
Since the Alroy sale, the reclusive Mr Sherwin has kept his customary low profile.
Potential for expansion
Broadmere comprises a balance of open black soil plains, lightly timbered country to several escarpments typical of the NT gulf region.
It has secure water resources, including Limmen Bight River and October and Lansen Creek frontage.
The current carrying capacity of 6500 adult equivalents could be expanded further with improvements to fencing, water and the currently unimproved northern section of the property.
JLL's Geoff Warriner, who was marketing agent on the last sale of Broadmere to Sherwin in July 2017, is once again offering the enterprise through expressions of interest closing 26 July.
Mr Warriner said the station was ideal for private owners, as a bolt-on acquisition for neighbouring corporates and for eco-tourism or wilderness operators who could run helicopter flights to the impressive towering sandstone formations of the renowned natural sandstone Lost City.