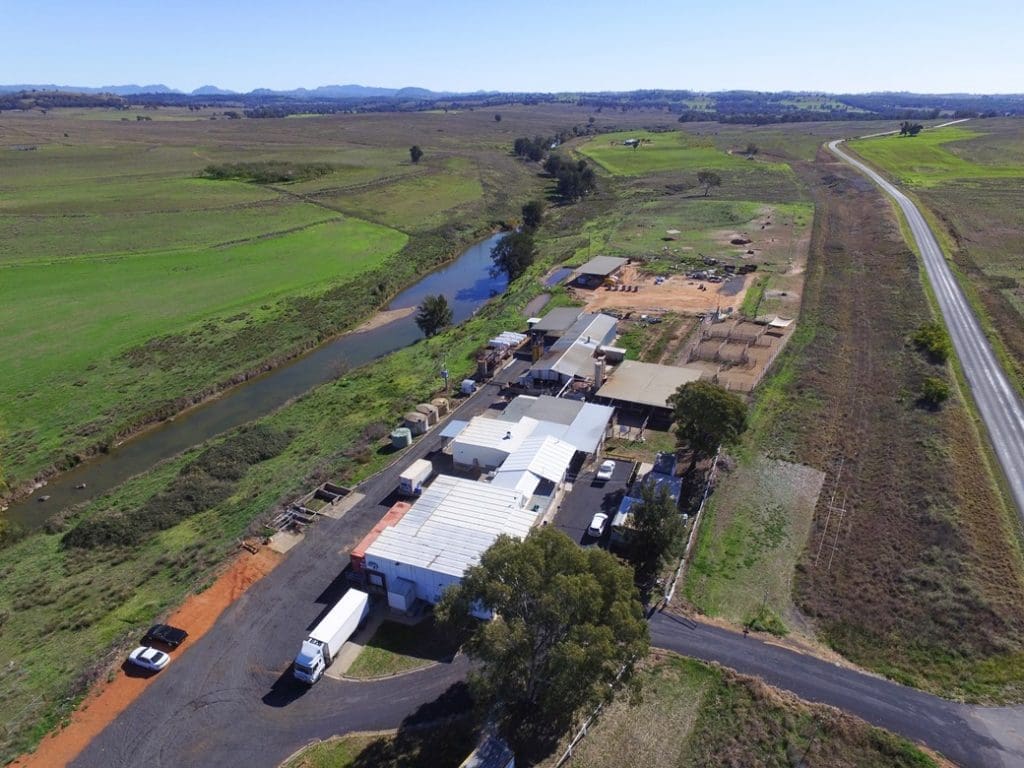 THE recent sequence of meat processing and value-adding factory assets put to market continues, with the listing this week of the well-established Binnaway abattoir south-east of Coonabarabran in NSW.
Other recent property offerings involving the downstream meat processing sector have include the large, former TopCut value-adding and portioning facility on the Gold Coast, the  Yarrill Meat Processors abattoir at Stanthorpe (Qld) and an asset in Western Australia.
The decision to sell the Binnaway abattoir business has arisen because owners Crown State are now looking to concentrate on further developing their beef and sheep operations at Merriwa (Faversham) and Binnaway (Mobla Station) in NSW.
Located between Binnaway and Coonabarabran in the Central West region of NSW, the abattoir asset sits on 46ha of land, and is strategically positioned in the heart of major beef and sheep producing region.
Purchased by Crown State in 2014, the factory has been subject to a number of upgrades and modifications, transforming the domestic plant into a Tier One export-accredited facility. Crown State has been exporting beef and sheepmeat to the Middle East and SE Asia since re-opening in late 2015. The plant closed suddenly last month.
Richard Royle and Simon McKittrick from Colliers International have been appointed to take the asset to market via expressions of interest.
They said the abattoir offered the opportunity for service-kill processing or a vertically-integrated supply chain operation under the export licence or domestic capacity.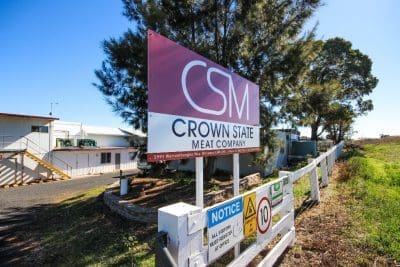 "Crown State has designed and developed plans to expand the abattoir, which include a new boning room, tripe processing area and blast freezer cool room," Mr Royle said.
"This will provide value-adding potential to the business while maintaining the same slaughter rates," he said.
The plant is licensed for slaughter of 30,000 tonnes of chilled and frozen meat per year, with capacity 1000 small stock (sheep & goats) and 120 cattle per day.
The business has had a long history of servicing local butchers and independent wholesalers with beef and lamb, prior to the recent addition of export capability.
All products from the plant are Halal-certified and the abattoir currently exports to over 26 countries. The plant also features state of the art video surveillance throughout the facility for security & safety, and industry-leading meat & processing software including Cedar Creek & Sastek.
Also included is a 90 megalitre water license from the adjacent Castlereagh River and a bore.
Colliers International and Crown State will be working towards a timely and successful transition to allow the staff and community ongoing employment opportunities, a statement issued this week said.
Expressions of interest close on 4 July.