ANOTHER layer of complexity to the already-difficult beef processing challenge across eastern Australia has been added, with widespread and in some places, heavy rain this past week.
Falls of 50-150mm have been seen across some eastern coast parts of NSW and Queensland since Friday, drifting into more patchy, but still valuable recordings across central and western regions of both states. Handy falls have now been received across a large patch of Queensland, from Tambo and Blackall further north to Taroom and down to the NSW border have received good relief.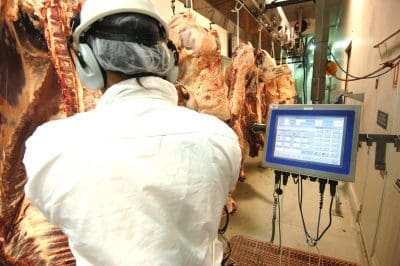 From today, it is about to get even wetter in some regions, as a tropical cloud band swings in from the west, colliding with the coastal trough which has brought the rain so far.
While the long-term impact of this week's rain across large parts of NSW and Queensland will be overwhelming positive, it nonetheless presents additional challenges for meat processing supply in the short to medium term.
People in dry areas that have now received good rain are likely to cancel cattle offload decisions around Easter. Particularly if temperatures do not start to cool-off too early, there is still time for later grass growth, and oats crops this year look like being abundant. Cow offerings, particularly, could be hard to come by for processors in coming months.
The real impact of the recent rain on kill numbers will not be seen until next week's seven-day report covering the period to this Friday.
In what was already an incredibly tight slaughter cattle supply market, this week's rain has only added to the slaughter cattle procurement challenge. Eastern states kills have struggled the reach 100,000 head for the past six weeks, at a time when they are normally climbing into the 160s.
Impact of the latest rain event, and more to come later this week will be seen in a number of ways:
Several plants in NSW are shut this week, unable to get plant access for staff, let alone cattle. One of these is NH Foods at Wingham, which did its last kill on Thursday, and will not operate at all this week. Decisions about resumptions of kills at the plant from Monday will be made later in this week.
Many other eastern states processors have run into logistics difficulties with supply of slaughter stock this week – either through impassable roads, saturated paddocks making mustering difficult, or damaged roads and bridges in some regions. Adding to the challenge is the fact that 85pc of eastern Australia's beef processing capacity is located within a stone's throw of the coast, where this week's heaviest rain has fallen. Some large processors plan to drop a shift or two this week due to rain, but others said the full impact was still to be assessed, and may drift into next week.
A number of large processing plants have already scheduled extended closures in coming weeks. Some of these appear to be supply-related, while others are routine. Bindaree Beef plans to shut for almost three weeks, not re-opening until 16 April. This is a pre-planned closure to effect changes to the plant's kill floor, but a contact said the close-down "could not have come at a better time, given the rain." The large grainfed-only Kilcoy Global Foods plant in southern Queensland also plans to shut for normal annual maintenance for eight working days, with last kill just prior to Easter. Historically this closure has been to align with lower feedlot intakes of 100-day feeders around Christmas.
As discussed in this earlier Beef Central article, the end of JobKeeper wage support for some smaller processors at the end of March is also influencing future operating decisions. At least two smaller southern red meat plants are likely to suspend operations for an indefinite period sometime after Easter, we've been told.
Qld grids unchanged, some southern grids ease 20c
In a normal year, a rain event like this week would trigger some 'wet weather money' being splashed around by beef processors, in order to motivate producers to find a way to complete their deliveries. But the exceptionally tight trading conditions for processors this year have produced no sign of wet weather incentive payments this week.
Processors are evidently prepared to let throughput numbers lapse further, rather than add to the sea of red ink currently being written on many slaughter cattle. In an upcoming Beef Central podcast being published on Thursday, Thomas Elder Markets analyst Matt Dalgleish estimates the current processor losses across Eastern Australia at a record high of more than $340 a head.
Queensland slaughter grids this week are unchanged, sitting at 650-660c/kg for grassfed heavy steers four teeth (some of those offers for HGP-free only), and best heavy cows 570-580c/kg.
Some NSW and SA grids have fallen another 20c/kg this week, adding to a further 10c/kg drop the week before. Wagga is this week offering 645c/kg for four-tooth heavy steer and 590c/kg for heavy cows. Naracoorte reduced its offer to 655c/kg for steer and 600c/kg for cows. The reason has nothing to do with great supply, but is purely to do with profitability, Beef Central was told.
NLRS weekly kill statistics for the week ended Friday will be added to this report when they arrive later today.
NLRS posted this advice on Monday afternoon:
Eastern states slaughter report significantly delayed
Unfortunately due to several processors this week failing to submit data on time, the NLRS cannot provide a accurate report and will delay publishing this week's figures until appropriate.
The NLRS consider the Slaughter report extremely critical to the industry, and are continually improving to mitigate a recurrence of a delayed report. Feel free to contact the NLRS for further information and the team will respond at the earliest opportunity.